10th London Korean Film Festival is Coming
Posted on September 24, 2015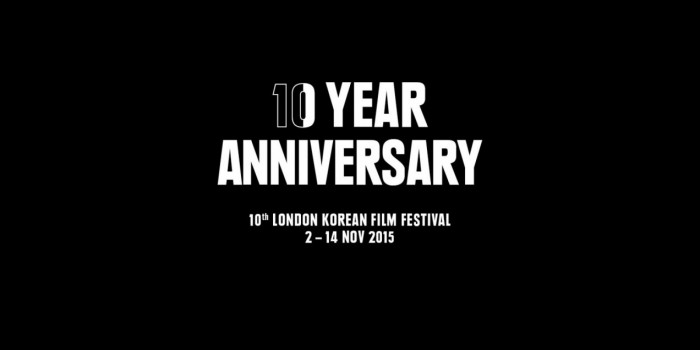 London Korean Film Festival will be celebrating their 10th anniversary on 2 – 14 November. The Korean Cultural Centre UK has recently announced the first batch of films and guests who will be attending the film festival. 51 films, ranging from features and shorts to introduction of Emerging Directors and documentaries, will be shown at the UK screenings.
The London Korean Film Festival 2015 programme includes the Audience's Choice strand where the public are asked for their favourite opening and closing films for the past nine years. The top three films, including Kim Jee-woon's The Good, The Bad, The Weird will be screened at the festival.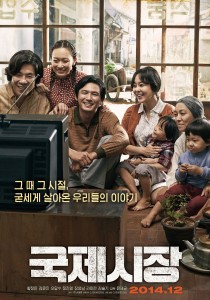 The opening film will be Ode to My Father, starring Hwang Jung-min and Kim Yunjin, which is the second highest-grossing film in the history of Korean cinema. Director JK Youn, Producer Kil Young-min and Hwang Jung-min will be attending the opening gala which will be held at BFI Southbank. The closing film will be Zhang Lu's funny story Love and… starring Park Hae-il, Moon So-ri and Ahn  Sung-ki, which represents the diversity of Korean cinema.
Emerging Directors strand, programmed by Tony Ryans, focuses on the current rise of talented directors like Lee Kwang-kuk (A Matter of Interpretation), who has worked together with Hong Sang-soo in a number of films between 2005 and 2009, and Jang Kun-jae  (A Midsummer Fantasia). Both directors as known as auteurs in Korea's independent film scene.
Hwang Jung-min shines as this year's actor focus. For the past 15 years in his acting careers, he has starred in over 40 films which made him one of the most talented actors in Korean cinema. The films, which he starred in, that are going to be during the festival include Wakiki Brothers, directed by Lim Soon-rye, Im Sang-soo's A Good Lawyer's Wife, Veteran and the opening film, Ode to My Father.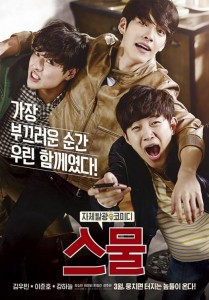 The film festival also celebrates with both classic and contemporary films. Classics Revisited, programmed by Mark Morris, will take the audiences back to watching how some elements of Korean films were made through one of the most notable auteurs, Chung Chang-hwa who will also be attending the film festival. The classic films that will be screened include A Bonanza and Sunset on the Sarbin River. The award-winning films that are commercially successful and shown at international film festivals between 2014 and 2015 will be shown through 'Hits from 2014-15'. This section includes The Classified File, The Shameless and Twenty.
Busan International Flim Festival programme director, Nam Dong-chul, will be bringing six critically acclaimed films, including End of Winter and Socialphobia, from the Busan International Film Festival 2014 to be shown as special screenings at this year's festival to highlight last year's Busan International Film Festival. London Korean Film Festival will also be featuring Documentaries strand for the first time by showcasing four inspiring documentaries including The City in The Water and The Island of Shadows.

To celebrate the 20th anniversary of one of Korea's biggest film distribution company, CJ, London Korean Film Festival will be showcasing a selection of CJ's portfolio, from blockbusters to independent and auteur films. The films include Bong Joon-ho's Mother, Hwang Dong-hyuek's Miss Granny and Choo Chang-min's Masquerade.
51 films in different genres shown in 13 days certainly signifies the meaningful journey of Korean cinema to the UK audiences. Stay tuned for more details and programmes about the London Korean Film Festival.
Source: London Korean Film Festival 2015
Tags : Film,London Korean Film Festival