AFA Debuts with "Rise Above"
Posted on October 15, 2013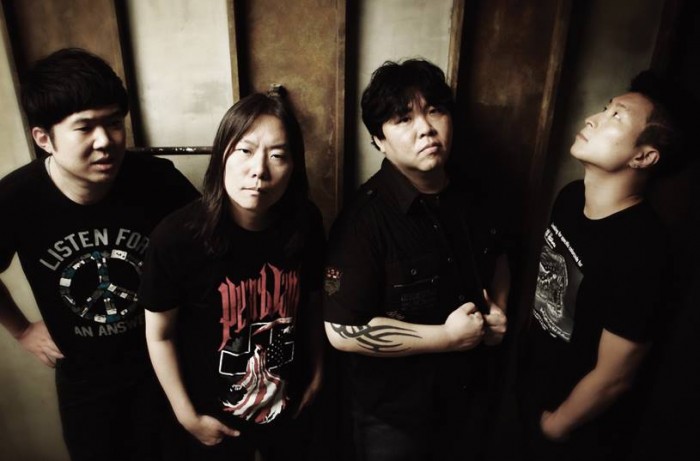 AFA, which means Alchemy from Ashes, consists of four members who have performed in their current bands: Park Geun Hong (vocalist), Jake Chang (guitarist), Jeon Seung Hwan (drummer), and Choe Gi Bong (bassist). With their rock music experiences, they decided to come together and make the music that totally brings out the essence of emotional rock music with their first mini album, Rise Above.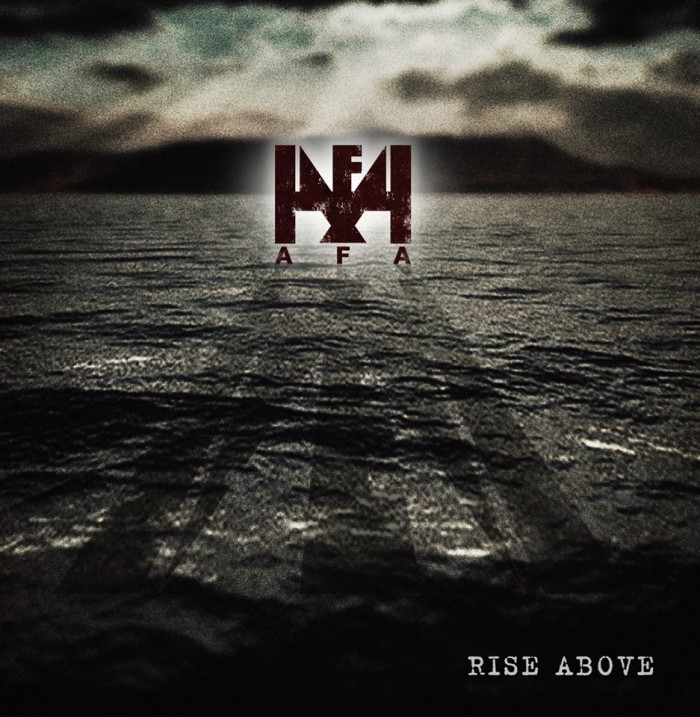 Here is a sample audio of five songs from the album.
"Return Someday" gives in a great introduction to the album with strong instrumental rock beats. There is a lot of emphasis on the choruses and bridges of this song. The constant repetition on chorus gives motivations to the listeners that they will return someday with confidence. Furthermore, you could clearly listen the power of guitar and bass working hand in hand to help out with the vocals. Not to forget, the individual guitar, played by Jake Chang, presents his great guitar skills in the bridge of song. The song definitely proves that we all will return someday with power.
AFA plays another powerful song with some metal rock, through "Grey Pearl". You can hear the emphasises on both drums and guitar. In the verses, they started out slow and then they upbeat the song with emotions in choruses, such as the concept of showing that they are all right.  The bridge of song, thanks to the individual song, adds a hints of emotional power. The sections pace back and forth smoothly throughout the song with emotional vocals and rock instruments.
"Right Here With You" is a rock ballad song that I truly enjoyed. I was slightly moved in tears while I closed my eyes and listen to the song. Besides the vocal, you could clearly hear that the instruments are given the chance to be heard. The vocals blend well together with guitar, bass, and drums. The lyrics have a clear meaning behind the concept of being there with you. Both music and lyrics harmonize into one song that could pierced both mind and heart emotionally.
The instrumental rock music amplifies the song, "Wake Up". It has mid-tempo that made you nod your head while listening to the song. Also, there is a balance of tempo that is not going out of place. A simple rock song that has strong elements. It could make you wake up and face reality or you just your, soon-to-be, wake up song because of their loud and strong sounds.
In the verses of "Start Over", AFA plays fast tunes. Then, in the chorus, they slow down a bit follow by a mid-tempo which audiences could enjoy. They immediately change the tempo of the song without hesitating. It is a song that could shake the whole place apart with jumping and head shaking. Also, a song that emphasis to start over without avoiding mistakes. What a way to end the album perfectly with this song.
AFA has definitely rise above with their upbeat songs which has confidence and motivations that captivate the listeners. Park Geun Hong's vocals amplifies all five songs of the album with emotional strength. He is giving strong motivational messages through these songs. The other band members, including Jake Chang, has shown what they got with their unique talent that strengthens the songs harmoniously especially in every bridge of songs. It is worth listening to the whole album and I never get tired of it. In terms of quality, their live performances are equal to the songs in Rise Above. I would be amazed to hear their live performances if I had the chance. This is a must-listen album which you should check out. AFA is the band that you should keep an eye on.
You can purchase the album through iTunes, Melon, Naver Music, and YesAsia.
Follow them on Facebook to find out more what they are going to do next. Also, they will be performing together with Square the Circle, Gutz, and Axiz at Soundholic City, Seoul on 25 October. The entrance fee is 15,000 won and doors open at 6.30pm.