AZIATIX: The Three Musketeers with Unique Vocal Talents
Posted on August 20, 2013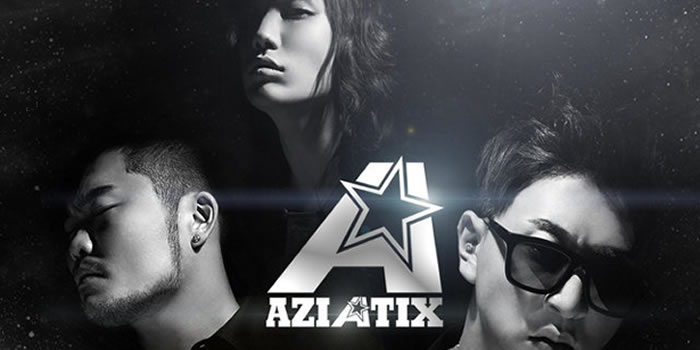 AZIATIX is a Korean American R&B/Hip Hop trio that consists of three members: Eddie Shin, Flowsik, and Nicky Lee (including their producer Jae Chong). They debuted in 2011, under ASTAR Inc., with their single 'Go' which shakes the world with each of their unique vocal talent. Each member has previous experience in their solo singing career. After their debut, Aziatix won the "Best New Asian Artist Group" at the 2011 Mnet Asian Music Awards.
Eddie Shin was popular in 2005 with his self-produced album 'Just My Way'. He is great in song writing and having smooth vocals which melts the ladies' heart. Flowsik, with his gruff voice, has the ability to rap till you groove along with him. Nicky Lee, with his soulful voice, is popular in the Asian music scene. He released five solo albums and won the 'Best Male Singer' in 2007 at Mandarin Pop Music Awards.
What's unique about them?
All three of them, with unique talent, combine into one soulful group that shake the world. The songs have the combination with their voices and meaningful lyrics. In addition to that, the music which is produced by them has electro, soul, R&B, and hip hop beats. In their albums, they have a great selection of songs that you'll definitely want to put in your mp3 players. Imagine, grooving along with the music with great lyrics that you would sing along too.
That is the reason why most of their singles hit the music charts. AZIATIX's latest album 'Awakening' hit no. 1 on iTunes R&B/Soul charts in Korea, Japan, and the US.
In the early 2013, Young Money Cash Money Billionaires (YMCMB), a recod label home to Drake, Nicki Minaj, and Lil' Wayne, signed contract with AZIATIX. At the moment, they are currently working out a new album. I'm sure all you AZIADDICTS out there are definitely looking forward to this.
AZIATIX continues to build up their recognition in bringing their music to the world stage.
Do check out and follow them.
Official website: http://www.aziatix.com/
Facebook: https://www.facebook.com/aziatix?ref=ts&fref=ts
Twitter: https://twitter.com/aziatix
YouTube: http://www.youtube.com/user/TheAziatix
Tags : aziatix,Hip-hop,Korean American,music,r&b