Barefoot Friends Are Going Nowhere
Posted on October 20, 2013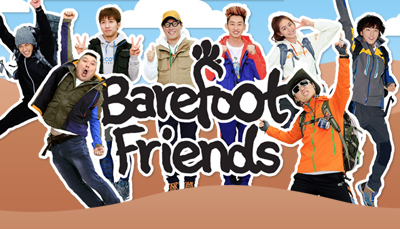 Barefoot Friends focus on the celebrities going to outdoor adventures and activities. They learn the importance of happiness and life while going through these challenges. While they go through sincere and hardship, they meet friends along the way.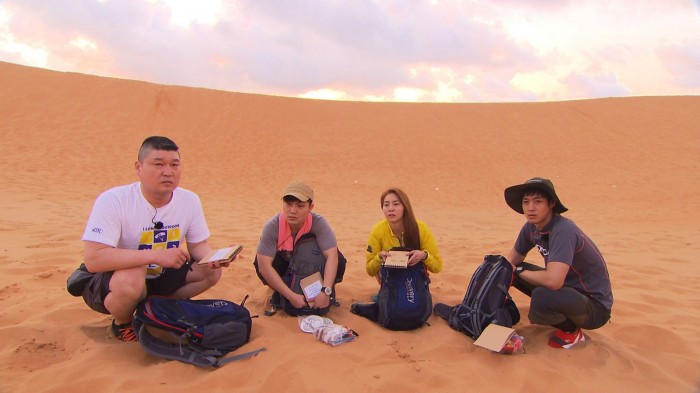 Barefoot Friends in Vietnam
Between April and May 2013, they have been to Vietnam and Indonesia to experience the communities live in earning income. They need to earn income that is enough for food and accommodation. Then, in June 2013, with Lee Hyori, they prepare themselves to go through MT and get to know each other in Seoul and Jirisan. After that challenge, they have to overcome their fear of diving within a month. This is one of the most hardcore challenge that they have ever faced as some are fear of heights or drowning in water. Later, within two weeks, they are asked to pen their own hip hop songs. They got some help from the well-known hip hop artists and producers(Epik High, Dynamic Duo, and Duble Sidekick). They need to write their own songs based on their stories. Finally, from the beginning of August till now, they visit celebrities' houses to have homecooked meals and bring those food over to single celebrities' homes.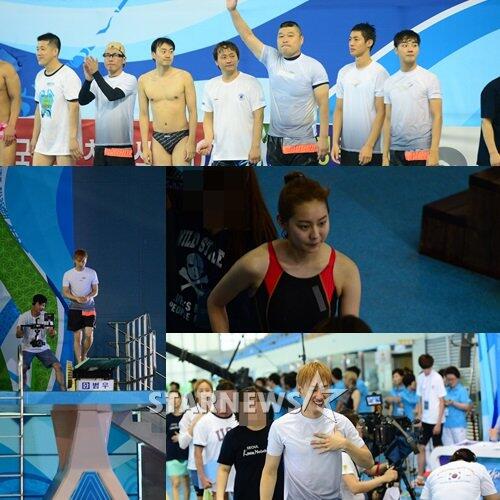 Barefoot Friends overcome the fear of diving by participating in the diving competition (Source: Star News)
From the beginning of Barefoot Friend episodes, I truly enjoyed what the celebrities have to gone through the challenges. Yet, some challenges were didn't caught my attention which made me not interested in it at all. Also, the length of challenges is too long that made me wonder when this is going to be over. For example, I wonder when the homecooked meal challenges going to finish. It is nice to see the delicious meals, especially knowing a variety of Korean food, that I crave for but it has been almost a month and 9 episodes of this challenge. There is going to another episode related to this challenge which I feel a little bit frustrated about it. If they keep doing this challenge, I think they should change the title Barefoot Friends to something else.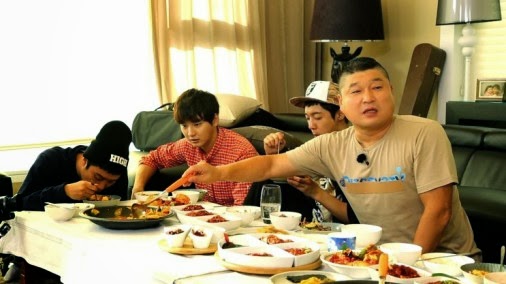 When the Barefoot Friends ever going to stop visiting celebrities' home to eat homecook meal and share them with single celebrities?
Also, I think the production and writers team have run out of ideas about what are the challenges which the celebrities need to take on. Some of the ideas were great while some are disappointing. It is not as great as Running Man and Infinity Challenge because the challenges are not unique and captivating that grabs the audiences' attention. The overall variety show is too stagnant that I was bored with it. The production and writers team have to come up with something even better or else the viewers' rating will drop follow by cancelling the show.

Tags : Barefoot Friends,TV,Variety