Choi Boys' Tacos with Korean Twist
Posted on June 5, 2014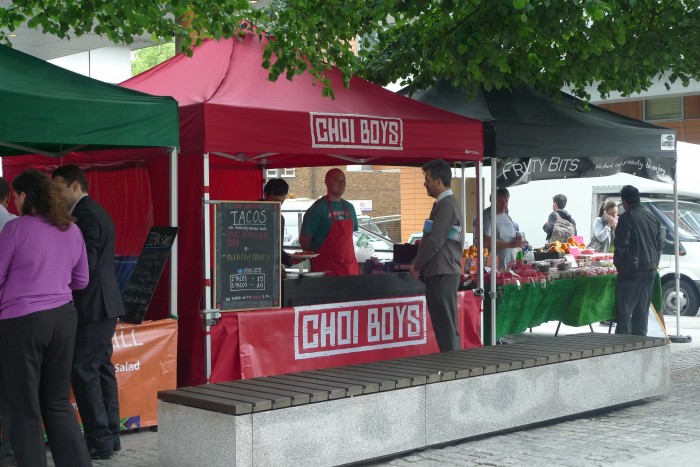 I still remember the taste of Choi Boy's tteokbokki that I tried previously at the Urban Food Fest a few weeks. Sweet and spicy, the 'good' spicy, with full of bouncy texture of rice cakes that keep you head back to their food stall to get more of those. Most of my friends love it so much that they really go for another round of tteokbooki because it's deliciously amazing. The Choi Boy's tteokbokki kept me warm on a cold night.
After finding out that the Choi Boys were going to be at the Merchant Square near the Paddington station in London, I decided to get out of the house to not only enjoy the summer breeze but also trying out their food. The Merchant Square is known as one of the business areas in London. This is where people came out from work during lunch hours. So, street food stalls have approximately three hours to serve their food to the busy people.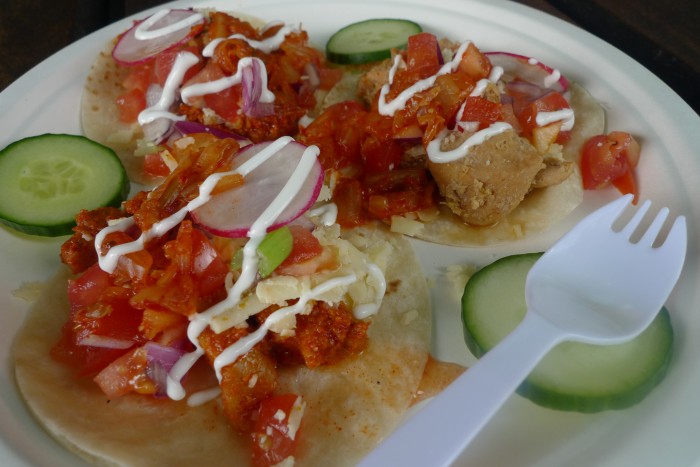 As it is summer at the moment, the Choi Boys decide to sell tacos with the Korean twist. I tried both pork and chicken with little bits of everything in the taco (must not forget the cheese). After having a few bites of the tacos, these have a sensational taste. It's a little bit spicy but fresh and cooling at the same time. You have a slight smoothness of sauces and cheese that rounds up the whole little package full to taste. A wonderful treat to have them during the summer.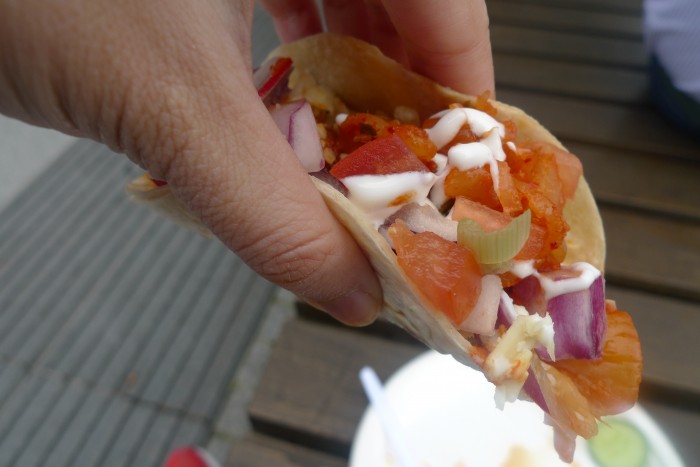 The Choi Boys just recently join the street food markets in February this year so I am looking forward to what other kind of Korean street foods that I could try. I would most probably try their fish cakes if I have the chance. Also, I want to have the tteokbokki, again.
You can find out more information through their website, Facebook, and Twitter.
Tags : Choi Boys,Street Food,Tacos