Commitment (2013)
Posted on March 12, 2014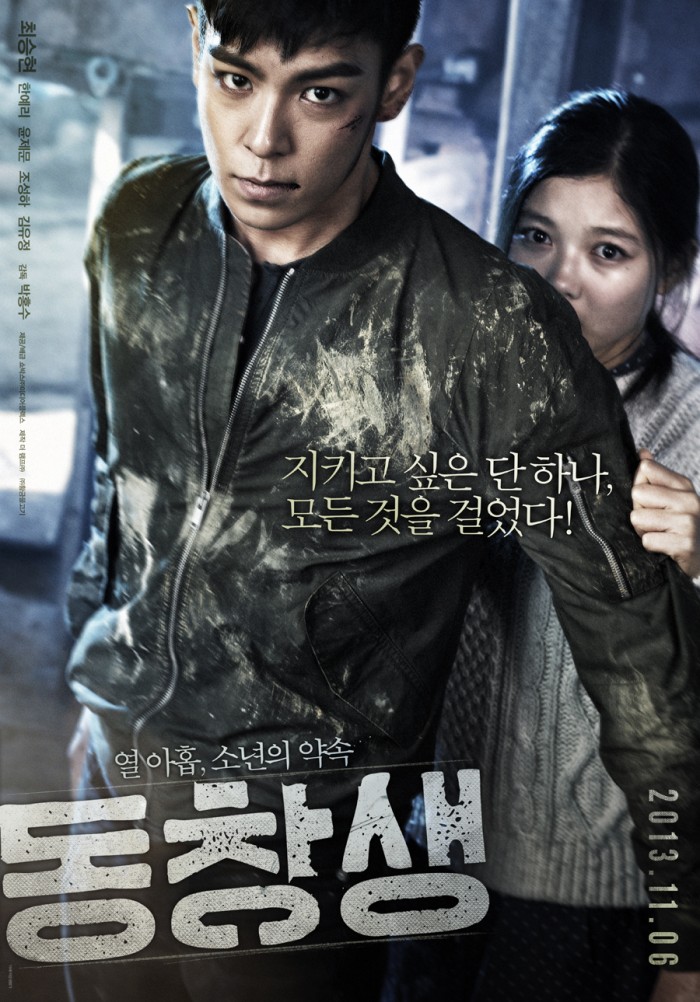 Director: Park Hong Soo
Casts: Choi Seung Hyun (T.O.P), Han Ye Ri, Kim You Jung, Yong Je Moon, Cho Seong Ha, and Park Sung Woong
Genre: Action and Drama
Running Time: 113 minutes
The North Korean spy (Park Sung Woong) plans to return to his country after completing his mission. With that, he will be able to see his son, Myung Hoon (Choi Seung Hyun), and his daughter, He In (Kim You Jung). However, he is betrayed by his own country and was shot by a South Korean agent. Myung Hoon and Hye In were sent to the labour camp in North Korea. One day, the high ranking North Korean military official, Sang Chul (Cho Seong Ha) came to visit and offered Myung Hoon to be a North Korean spy. In return, both him and his sister will be set free and have a better life. Myung Hoon accepted the role as a North Korean spy.
After two years of intense training, he comes to South Korea as a North Korean defector. He is adopted by North Korean spies, who act as a South Korean married couple, and enrolled in a local high school. There he sits next to her classmate, Hye In (Han Ye Ri) who has the same name as his younger sister. He slowly becomes really close with her while she is constantly being disturbed by the bullies in school. On the other hand, he receives the mission to track down the killer (Jung Ho Bin) who attacked the North Korean spies. Later, power struggles happened in North Korea which led Myung Hoon into being the target to be killed.
To be really honest, there were a few gaps in between on the storyline. It didn't grab my attention to much. Director Park make the storyline common and simple: Myung Hoon has to finish the missions so that he could return to his sister but ends up being betrayed by his own country. Then, we know that the main character is going to muster up his courage to face against Sang Chul while the female characters are the damsel in distress. It is quite a lot of times that we saw those aspects even though there is something that we might feel comfortable in watching these kind of films.
Myung Hoon (Choi Seung Hyun) with his younger sister, Hye In (Kim You Jung) [left] and his classmate, Hye In (Han Ye Ri) [right]
However, the part of this film which moved my heart is the brother and sister relationship. Myung Hoon tries his upmost best to maintain various roles: brother, spy, and friend/almost become a lover for his classmate Hye In. The key thing is that he tries to repair and build the connection between these two girls while longing to have a better life. It is the power of love on each scene that makes your heart beating with happiness and then shattered in anger and sadness. These scenes made me tear a bit especially when Myung Hoon talks with his sister.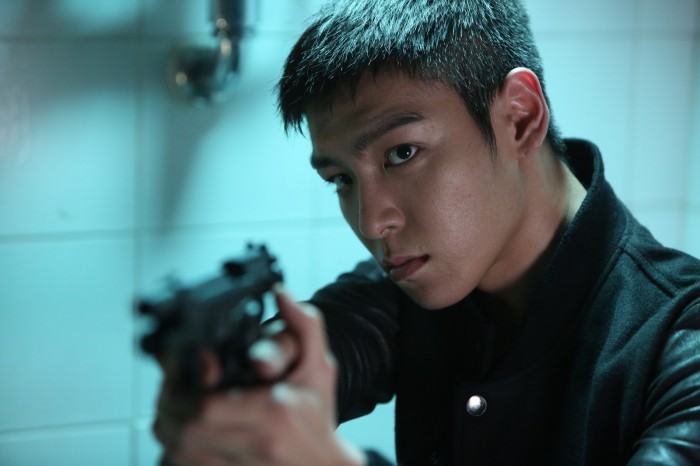 Myung Hoon (Choi Seung Hyun) on a mission as a North Korean spy
One of the actors that really impressed with is Choi Seung Hyun. Similar to how he acted in 71: Into the Fire, he has, yet again, done well in playing a serious character which fits his personality perfectly. Even though he didn't say much, his facial expressions, especially, his eyes tell how is he happy, sad, and angry. An action man, with charming charisma and sensitive emotions, moves the audiences' heart and some getting some goosebumps.
Commitment is not one of the best action drama films that I have seen but there are some elements which are good. Although the storyline is not unique, the brother-and-sister relationship is added with love and empathy. In addition to that, the main casts, including Choi Seung Hyun, should be given applause for evoking emotions through their speech and facial expressions. These tell so much how they place themselves in the characters' shoes who are in frustrations of having a better life. In a certain extent, it is an enjoyable film to watch unless if you are okay with the common storyline that you have watched in other films before.
Rating: 6/10
Tags : Action,Cho Seong Ha,Choi Seung Hyun,drama,Film,Han Ye Ri,Kim You Jung,Park Hong Soo,Park Sung Woong,Yoon Je Moon