"Confessions of An Opium Eater" by Leonard Johansson
Posted on April 29, 2014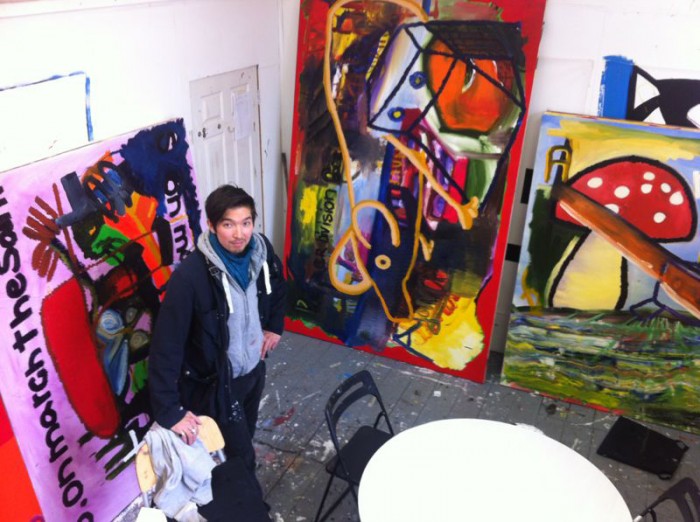 Leonard Johansson at his studio (Source: Leonard Johansson Website)
A Swedish-Korean artist, Leonard Johansson, recently graduated from Camberwell College of Arts. He is currently living and working in London. He has exhibited his sole exhibitions in London and Sweden including his participation with Interval at Gazelli Art House (2013) and Soda Stream at Bear Space Gallery (2013). He has also completed both public and private commissions.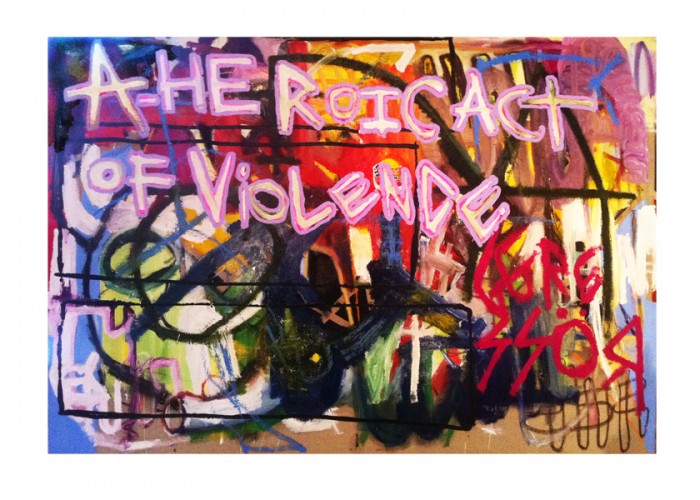 A Heroic Act Of Violence. 140*200cm 2014 (Source: Leonard Johansson Website)
Previously, he had his latest solo exhibition, Confessions of An Opium Eater, at the Hanmi Gallery (28 March – 27 April 2014). He takes the fictional characters as a subject matter and placed them in the boundaries of reality and dream. This is done in blurry moments as the characters are in drug induced. The exhibition is based on Thomas De Quincey's autobiographical book that talks about his life as an opium addict in the early 19th century London.
Opium Eater VI. D: 61cm 2014 | Opium Eater IV. 51*41cm 2014 (Source: Leonard Johansson Website)
With this story as a starting point, he explores and presents symbolic and visual meanings behind each painting while relating to the concepts of reality versus dream state in the minds of characters. He uses various materials, such as oil paintings, spray paint, and ready made objects, in his works that evokes playfulness and humour. Lots of colour going on around his works that implies pursuing happiness in the characters' dream-like world.
Face on a Face. 180*140cm 2014 – Crocodile. 180*140cm 2014 – Where the Wild Things Are. 180*140cm 2014 (Source: Leonard Johansson Website)
The main focus of his works is how characters' imaginations and dreams are presented while being in the harsh reality. His works show how each human desires the sense of happiness and dreams that he or she wants. At the same time, humans want to escape the dark reality, especially the society, for just a moment. By taking a certain drug, it takes them to another world where it would fulfil their satisfactions and desires. Leonard's works look into the humans' mind and desire that is stuck between two worlds (dream and reality). Truly story-telling and meaningful paintings that impacts the viewers' curiosity followed by asking themselves the questions of trying to be happy in different worlds.
Leonard Johansson's works at a small studio (Source: Leonard Johansson Website)
View Leonard's current and previous works at his website. He has also written short novels and poems.
Tags : Art,Leonard Johansson,Paintings