Fabricated City (2017)
Posted on April 21, 2017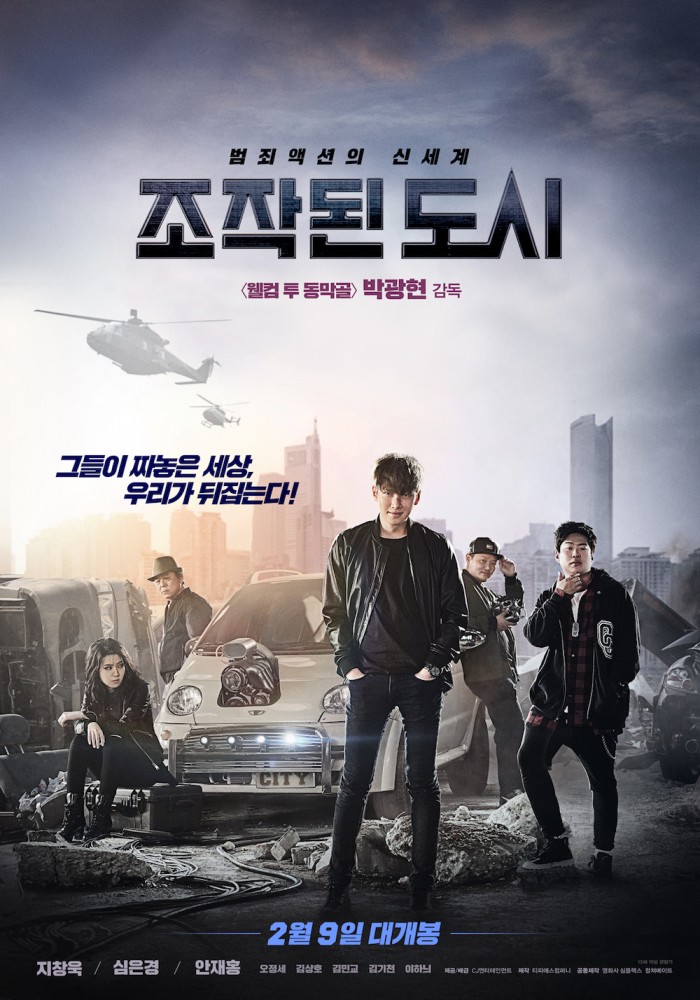 Director: Park Kwang-hyun
Cast: Ji Chang-wook, Shim Eun-kyung, Oh Jung-se, Ahn Jae-hong and Kim Sang-ho
Genre: Action and Crime
Running Time: 126 minutes
Rating: 18
Unemployed Kwon Yoo (Ji Chang-wook) is a freeloader who actively plays cyber games at Internet café. He plays as the team leader for Resurrection. At the later night, the phone rings and the owner asks Kwon Yoo to return the phone at the motel. After returning the phone, he picks up the reward money while the owner is having a shower. The next day, he is framed for rape and murder on young woman. He faces lifetime in prison. While he is constantly being hit by other prisoners, his mother struggles to find ways to get him out by revealing the real truth behind the murder. Unfortunately, Kwon Yoo later finds out that her mother has committed suicide after failure in finding the truth. Kwon Yoo has decided to get out of prison to find out the truth behind the murder case. During his escape, he is rescued by hacker Yeo-wool (Shim Eun-kyung), also known as Mr. Hairy. He is introduced to the other members of Resurrection in person. Together, they trace back and follow the people who are involved in the murder case which led to Kwon Yoo being framed.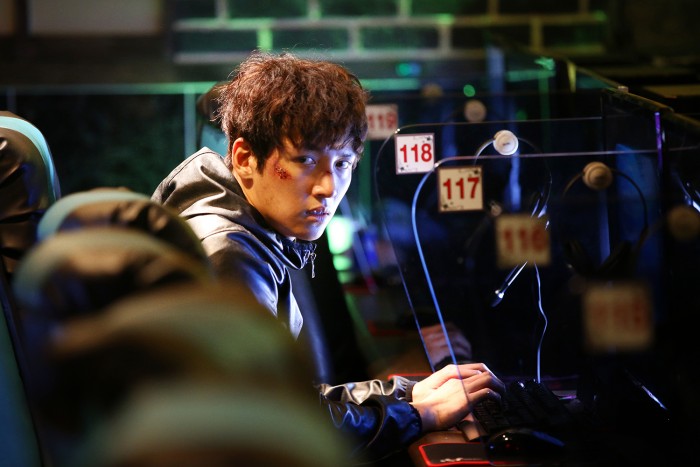 Once the opening sequence starts, I thought "oh, it's similar to the same old Hollywood action film" – a group of individuals going on a mission to enter into the building to disarm and all kinds of groundbreaking missions that you could think of. Hollywood action film Die Hard series pop-up in my mind but I try not to think too much about it and watch it till the very end. After 2005's Welcome to Dongmakgol, Park Kwang-hyun returns to direct Fabricated City through making full use of the advanced filmmaking technology in Korean filmmaking industry. His written story revolves around tackling how the mastermind creating scenes and stories in virtual and reality that transcends in modern society. Thanks to the huge budget on technology and CG effects, including Dexter Studios' visual effects assistance, Fabricated City takes us in a whirlwind of digitized imagination. The mastermind Min Chun-sang controls his own stories of how the victims die with the help of his huge data and touch screen tablet floor in his lair. Being monitored, recreating framed murders' biological samples and broadcasting fake news make you shiver on how technology can impact privacy invasion.
Team Resurrection counterattacks Min Chun-sang and his teammates with technology and action. Yeo-wool and Yongdosa (Kim Min-kyo) make use of their skills in technology through hacking into the system and creating drones along with Kwon Yoo and others going through the barriers in fulfilling their mission. Similar to how they team up together in playing the virtual cyber games but, in reality, they are going against the baddies and running away from the cops physically. The frequent car chase in between is nothing spectacular. The only scene that I catch my breath is Kwon Yoo safely steers away from the victim's car (controlled by Min Chun-sang) in a close call. The scenes which make full use of the CG effects nicely is the dynamic motions and sounds on Kwon Yoo where he meets his mom before she left and fist fights with the baddies in the dark. These create the senses that are shown visually with advanced technology.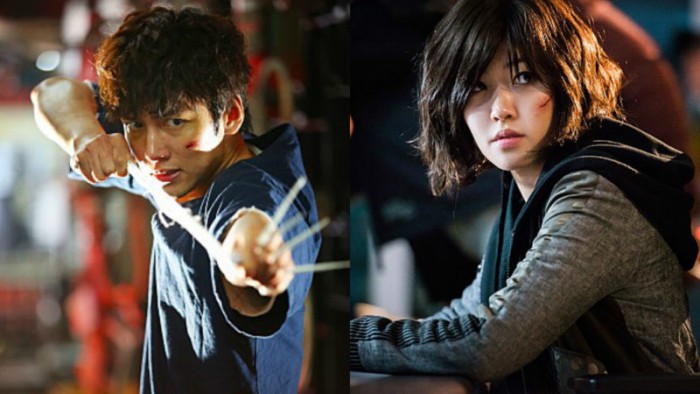 In Ji Chang-wook's appearance in drama Empress Ki, I felt he could do better than that. He couldn't handle his emotions accordingly based on his character in the drama. Seeing him in acting as Kwon Yoo which his leading film role in Fabricated City, he got slightly better compare to his previous acting appearances in dramas. He conveys his impactful emotions in various scenes without too much confusion on how he express. The strongest point that he has is when he is in a mental state in prison and finding out the truth behind the murder case. The reason why I said slightly better is because he still has a long way to go. His actions are swiftly great and his emotions are expressed in a 'in your face' mode. However, it's still not powerful enough to make a sense of connection between the character and audiences. It's a great start of Ji Chang-wook to act in a leading role in an action film and I believe that he'll become better in his next film.
Oh Jung-se did remarkably well as Chun-sang, the mad mastermind in driving other characters including Kwon Yoo crazily pressured in his imaginative story. I didn't know that the 'public defender' Chun-sang is the one who cause all the murder cases until the scene of him shown that he is watching Kwon Yoo at the crime scene. He handles nicely with his two different personalities including his crazy and 'happy' mental state after Kwon Yoo ruins his 'fabricated' scene. There is not character development for Shim Eun-kyung's character Yeo-wool. Although her strengths are shown in only a few scenes, such as saying vulgarly to the customer service staff over the phone and giving directions when they are on a mission, the flow of the story and script seem to limit Eun-kyung's capability in portraying Yeo-wool.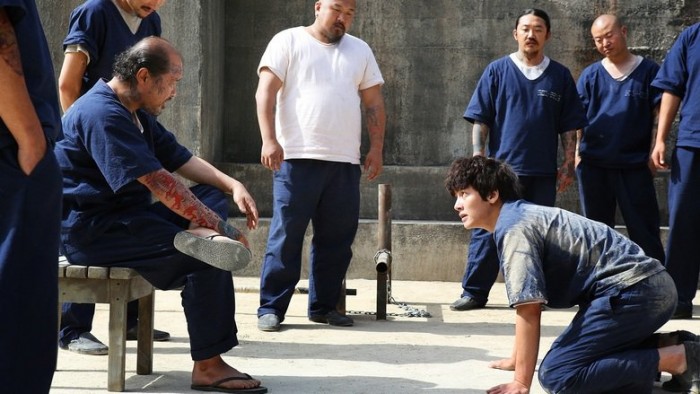 The major weakness in Fabricated City which led me in confusion while watching film is the missing plots for characters' side stories. The gangster leader Ma Deok-so (Kim Sang-ho) follows Kwon Yoo to get his revenge even when he's out of prison thanks to Chun-sang. You will wonder how Chun-sang helped Deok-so to get out of prison. Later, the real characters of Resurrection team show up followed by the couple at the end of the film. Again, how on earth Yeobaekui Mi (Kim Ki-cheon) left to contact the couple to save the other team members from being sent to life in prison? Also, there isn't Chun-sang's side story on why he becomes the mad mastermind. A lot of actions have been going on and murder cases are slowly revealed on how the evidences and crime scenes are fabricated in detail. Yet, without the side stories, there is a lack of understanding about the characters which affect the flow of the story.
Fabricated Story has all the action and technology that take us to virtual and reality dimensions. A hint of comedy at some scenes as we know there is no such thing as not having glitches while on missions. These elements give some laughs. However, without having other supporting characters' side stories in the film's storyline, it doesn't complete the whole picture about their progress on how heroes save the day and how Chun-sang become the mastermind who control his puppets and creating the world as his own with technology.
Rating: 6/10
Tags : Action,Ahn Jae-hong,Crime,Fabricated City,Film,Ji Chang Wook,Kim Sang-Ho,Oh Jung Se,Park Kwang-hyun,Shim Eun-kyung