Four Korean Films to be Shown at BFI London Film Festival 2015
Posted on September 1, 2015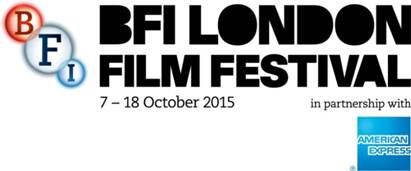 Source: BFI London Film Festival Official Website
The 59th BFI London Film Festival 2015 has recently announced their full programme including four Korean films that are going to be shown to the UK audiences. This year's selection of four Korean films looks promising as these films has been featured in previous film festivals, received high gross in admission, received awards and nominations and directed by well-known Korean film directors.
Assassination
Source: 민병석 YouTube
Choi Dong Hoon, known for his action-crime romp films like The Thieves, returns with Assassination that looks back into the Japanese occupation in Korean during the 1930s. The exiled government, now in Shanghai, assigned three assassins to kill two targets while the Japanese secret service counter them by hiring Hawaii Pistol to eliminate the trio. Choi brings back the action with dynamic twist of dialogue and scenes which made the film became one of the all-time high grossing film of 2015 and in Korean cinema history. (Purchase tickets)
Madonna
Source: K-Movie Trailer YouTube
Pregnant but comatose women, Madonna, arrives at the VIP hospital and immediately marked as a heart-transplant donor by an unscrupulous businessman desperate to keep his chairman father alive at any cost. Moon, the new nurse in the hospital, is asked to investigate Madonna's life including her past. Director Shin Su Won, known for directing Pluto, takes audiences in exploring the intense of hospital thriller and dramatic characters. It was previously screened at this year's Cannes Film Festival. (Purchase tickets)
My Love, Don't Cross The River
Source: sydfilmfest YouTube
This film focuses on the warm and lovely 76 years marriage couple. They continue to love each other, walk hand-in-hand, splash water by the river and share mischievous jokes. They share their happiness and hardship together, had children and live together in the small house by the river. As Jo Myeon Man becomes frail, Kang Kye Yeol prepares to say goodbye to her love. This has become one of the most commercially successful Korean independent film right after it was premiered at 2013 DMZ International Documentary Film Festival and won the Audience Award followed by its release in domestic theaters last year. (Purchase tickets)
Right Now, Wrong Then
Source: TIFF Trailers YouTube
Hong Sang Soo, known for his auteur film-making style with deep conversations between characters, repetitive chronological scenes and bits of humour, received the Golden Leopard at the Locarno Film Festival with his latest film Right Now, Wrong Then. An arthouse director, Ham Chunsu, visits a small town for a film festival screening and meets a pretty young painter Yoon Heejung. They hang out and get drunk together. These scenarios are shown repeatedly. It explores the artist's ego and terrible experience in conversing with the painter. (Purchase Tickets)
The BFI London Film Festival will be held from 7 – 18 October 2015. Details about the films can be found in the links. The ticket sales will be opened on 17 September 2015 at 10 am. Don't miss the opportunity to book those tickets online and watch a good selection of Korean films at this year's BFI London Film Festival.
Tags : Assassination,BFI London Film Festival,Flim,London Film Festival,Madonna,My Love Don't Cross The River,Right Here Wrong Then