Han Gong-Ju (2014)
Posted on November 30, 2014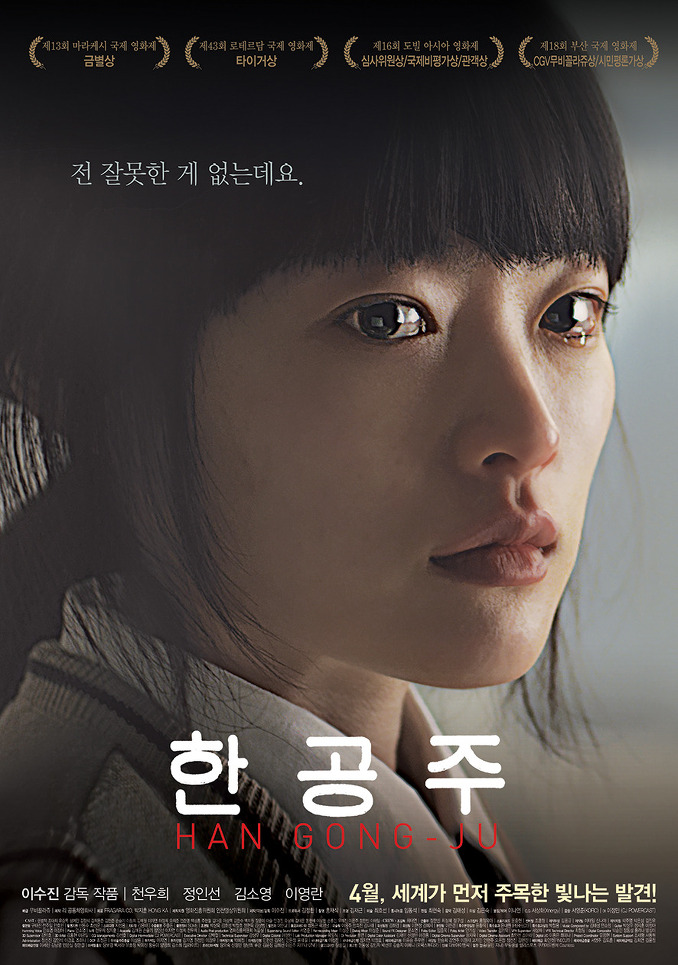 Director: Lee Su Jin
Casts: Chun Woo Hee, Jung In-Sun, Kim So-Young, and Lee Young-Ran
Genre: Drama
Running Time: 112 minutes
'Han Gong Ju' is based on 2004's shocking case where three middle school and two high school girls were kidnapped in the city of Miryang and gang raped by more than 40 male students. Han Gong Ju (Chun Woo Hee) moves into the new town to escape from the investigation. She stays at her former teacher's mother's house. His mother wonders why Gong Ju has to stay at her house. Meanwhile, the police continues to investigate the case at Gong Ju's hometown. Gong Ju tries her very best to fit into the new environment while her past haunt her. The film was premièred at the 2013 Busan International Film Festival followed by presenting in screens at Marrakech International Film Festival, International Film Festival Rotterdam, Deauville Asian Film Festival, and BFI London Film Festival. 
At the starting point of the film, it gives the viewers an overall introduction of Gong Ju starting a new life in another town. She blends into the all high school environment and does what she can to help her former teacher's mother at the store. A common and simple starting point. After a while, it comes to the point where there is shifting timeline plots between the past and present. That is where the thinking time starts. We start to wonder the little things such as what has got to do with the dolphin statues, why Gong Ju decides to learn how to swim, and why the ghost of her close friend, Hwa Ok, keeps following her.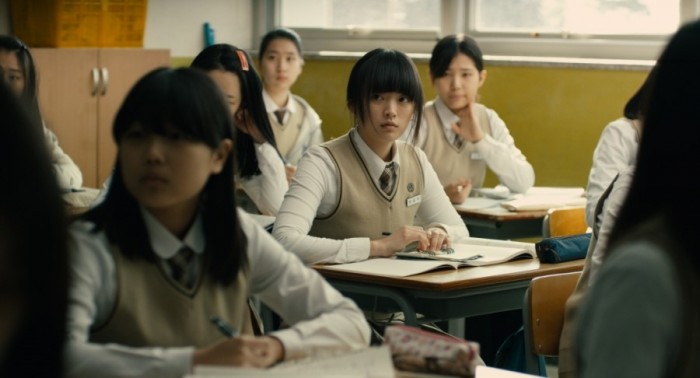 In the present, Gong Ju is the lost soul wandering whether starting a new life is better to escape from her harsh past. She tries to do everything she can to survive while opening up her heart to others around her and accepting them. For Eun Hee's case, she wants to be a friend who helps Gong Ju even though she has no idea about Gong Ju's past. Gong Ju starts off with putting an invisible shield around her from getting herself hurt before she opens up in accepting people she trust. Eun Hee's cheerful smile and personality brightens up Gong Ju's heart until it's the door to another happy friendship and a new life
 As for the past, it is even more shocking that my mind could not even take it. A bunch of high school boys rape both Gong Ju and Hwa Ok at her own house tear my mind and heart into pieces. What's even more heartbreaking that no one is helping the both of them. Even in the present, no one is helping Gong Ju after the past is revealed. Others see her as an embarrassment in the society. I feel really sorry for her who is lost, scared, and confused when people around her, including Eun Hee, are not reaching out to give her warmth, comfort, and understanding. Even her own parents are not being there for her. The conclusion clicks our minds and think 'so that's why the previous scenes were made to be like that'.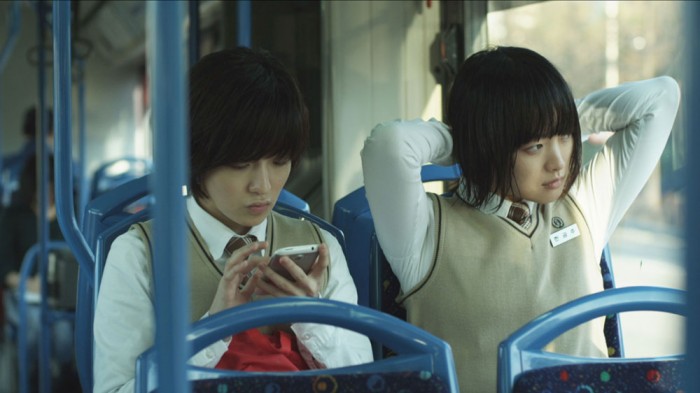 Su Jin is brave to touch on teenage rape which is sensitive but heartbreaking topic. It is centered around Gong Ju, a girl who is traumatized from the shocking experience. A girl who is escaping her past and don't want to be in pain and suffering for the rest of her life as she tells herself that 'another day will be better'.'Han Gong Ju' has a much Gong Ju focused and connected timeline plots in the storyline. Woo Hee put on an emotional performance as she imagines being the victime who in a painful struggles while In-Sun's bright and silly character balanced out the conversations between from start to finish.
Even though certain scenes are mind-shocking, it doesn't seem to make me jump up from my seat.  The flow and energy from that film is quite mellow. There are certain elements that are missing. It doesn't grab my attention that much. Although this sensitive topic is quite common and does not have its originality, the characters' emotional pain and struggles touch the viewers' heart. The overall storyline is not strong but it is a pleasant artistic and touching film.
Rating: 7/10
Tags : Chun Woo Hee,Film,Jung In-Sun,Kim So Young,Lee Su Jin,Lee Young Ran