Hope (Wish) (2013)
Posted on December 11, 2013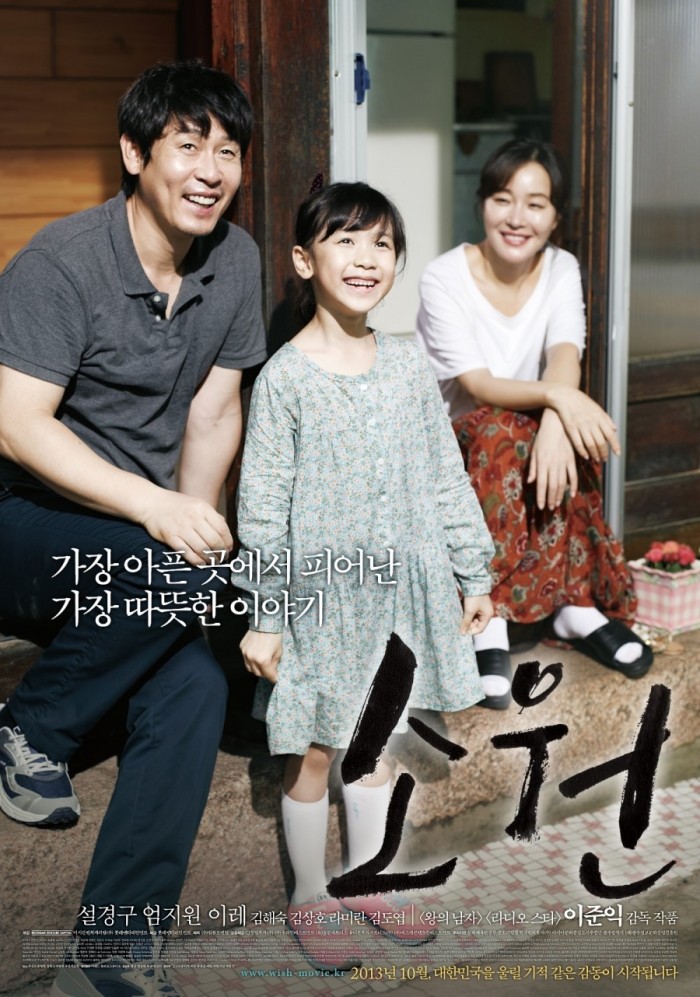 Director: Lee Joon Ik
Casts: Sol Kyung Gu, Uhm Ji Won, Lee Re, Kim Hae Sook, Kim Sang Ho, Ra Mi Ran, Yang Jin Sung, and Kim Do Yeob
Genre: Drama and Family
Running Time: 123 minutes
Hope, the winner for the Best Film of the Year in the 34rd Blue Dragon Awards this year, is based on the true case story that happened in 2008. On a rainy morning, So Won (Lee Re) walks alone to school while her father is working at a local factory and her mother is busy working at the stationary shop. Few hours later, So Won's father (Sol Kyung Gu) receives a phone call from the police that his daughter is sexually assaulted and is currently at the hospital.
Hope has made my tears flow from my eyes. The shocking and emotional scenes had pushed the button to open the tear container automatically. Even when I dried my tears with so many tissues, I couldn't stop crying because the scenes just showed up in front of my eyes. It was only the matter of times that it is a shift of emotions that let me go from crying to drying my tears to crying again. I watched it the second time and I still cried. There were times that I was happy when families and friends converse in warm heartfelt emotions. There were times that I was so angry towards the criminal. And, most of the times I cried till I almost finished half of the tissue box.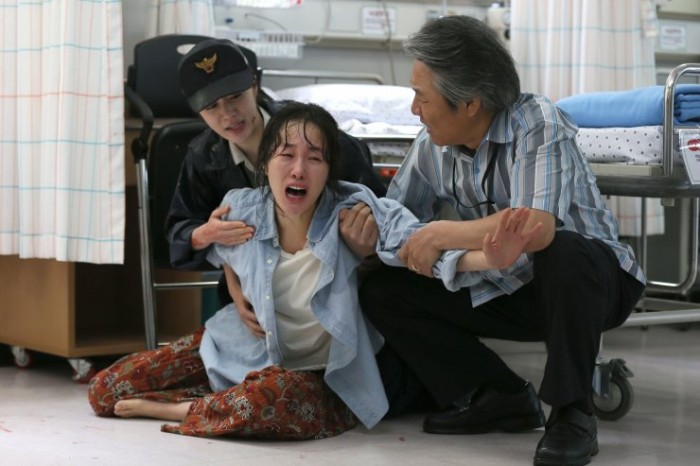 So Won's mother (Uhm Ji Won) is in tears after seeing her daughter in bruises, scratches, and blood
The film starts off with family doing their usual daily life such as parents busy working while Su Won tries her upmost best to their attention for love and care. We get a brief introduction about the characters including So Won as we learned that her favourite cartoon character is Kokomong.  Later, the pains and tears begin with So Won is abducted and raped by the criminal. The painful crime scene, which is a good thing that is not shown, led us to see that So Won is in bruises, scratches, and blood all over her body. Thus, it begins focusing on the family's struggles and sufferings while So Won is slowly getting over that harsh memory and experience.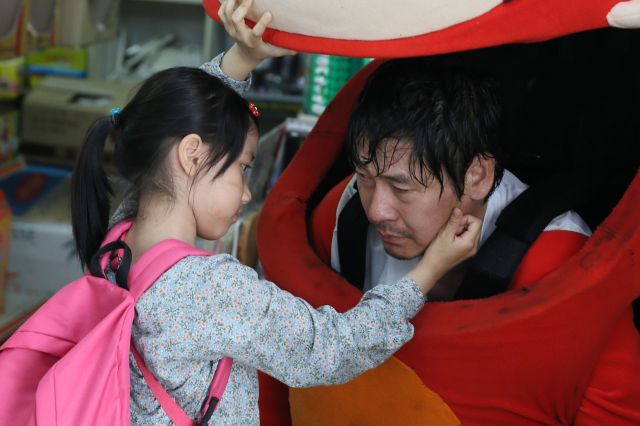 So Won (Lee Re) opens up her heart and love to her father (Sol Kyung Gu) who dressed as Kokomong
Director Lee presents a flow of scenes with the theme family while not leaving any gaps in the script. Although the film itself emphasises on So Won's story, he focuses on each individual character's perception towards the horrible incident followed by taking action in helping each other. The supporting characters take the initiative to help So Won and her family both financially and supportive love. Besides that, the relationship between father and daughter was truly remarkable as the father tries his upmost best to give full of love and support to her daughter. Each scene can inflict the audiences' emotion into smiling or crying including the scene where the father dressed up as Kokomong. Another interesting scenario is when So Won slowly mentally and physically recovers from the horrible event. During that time, she worries about her family and friends and have doubts about how others would say about her. While focusing on each character, the tension and relationship starts to build up until the end of this film.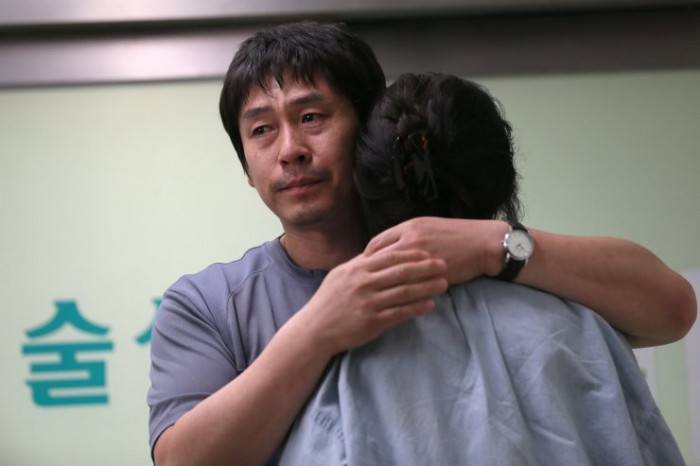 The father hugs his wife while telling her that their daughter is going to be alright
The casts who acted as the family are the ones who made went through an emotional rollercoaster ride. Sol Kyung Gu portrayed an engaging role that focuses on taking care of the family. Uhm Ji Won did well in putting a mesmerizing performance through acting as a mother who is heartbroken about what's happening to her daughter. The young actress, Lee Re, should be given huge applauses for making the whole audiences smile and cry. She has done well in being in a position when an eight year old girl has to go through this traumatic event and develop herself, with the help of her family and friends, in getting back on her feet. She is the one who make me filled my eyes with tears but, at times, make me smile with her cheerful personality.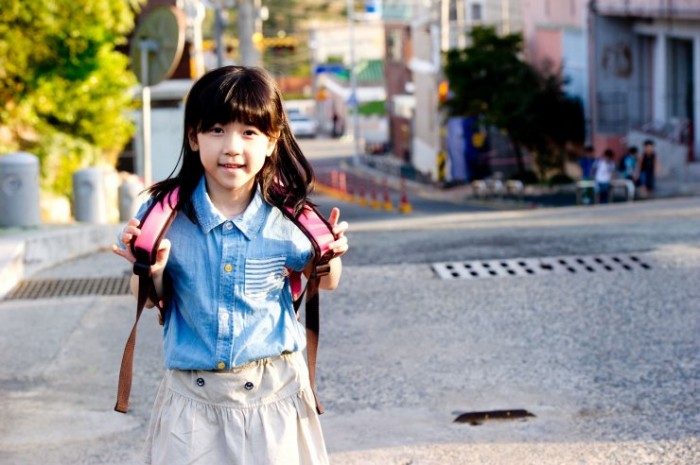 So Won, known as Hope, has the light of hope that she shares with her family and friends
Hope has a set of strong scenes that will make you get emotionally drained since the post-traumatic event of So Won. The storyline has in-depth layers that slowly develops with heartfelt emotions. While focusing on each and every character of this film, So Won is the connection among all as they are going through struggles but there is a light of hope that shines bright. Everyone help each other out through words and actions that touches each other's hearts. This year, Hope is the best ones that made me cried so much and it definitely deserves the Best Film of The Year award. There were tears, laughter, and anger for each scene but the flow of the storyline is well-made with strong emotional attachment. So, I definitely recommend you to watch this film. Be sure to prepare some tissues with you.
Rating: 9/10
Tags : Film,Lee Joon Ik,Lee Re,Sol Kyung Gu,Uhm Ji Won