Hugh Keice and Peterpan Complex in London
Posted on February 11, 2014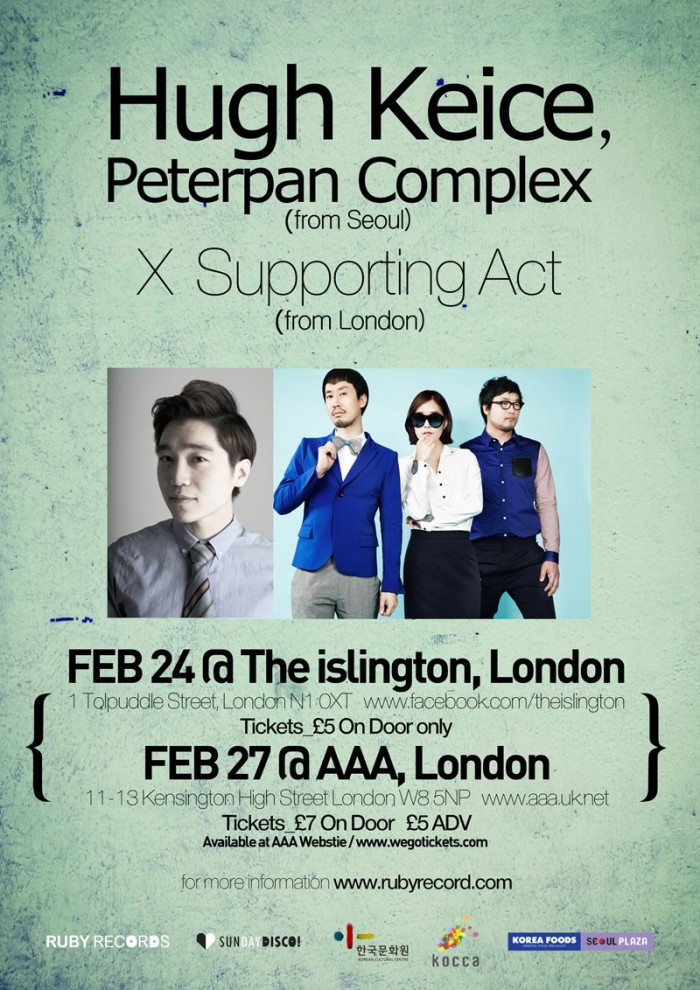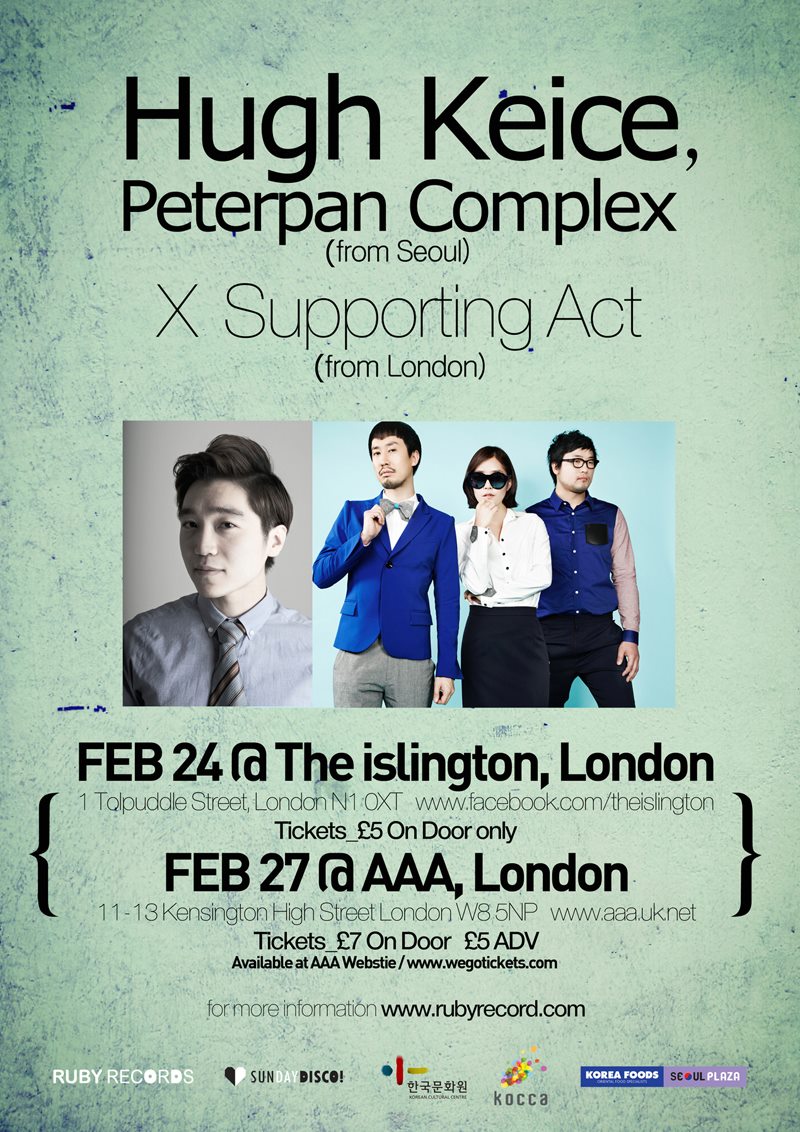 Attention to all the K-indie music lovers out there! Hugh Keice and Peterpan Complex are going to perform live in London.
They will be performing at the following dates:
– 7pm, 24 February: The Islington
– 8 – 12pm, 27 February: AAA
For The Islington, tickets have to purchased at the door. The ticket price is £5. For the AAA, tickets at the door is £7. You can buy the tickets in advanced via online for £5. These tickets are available at the AAA website and We Got Tickets website.
Get your tickets now and don't missed out on enjoying the live performances of Hugh Keice and Peterpan Complex.
Information and interviews with the artists coming soon.
Tags : Hugh Keice,K-Indie,music,Peterpan Complex