I Do, I Do (2012)
Posted on October 29, 2013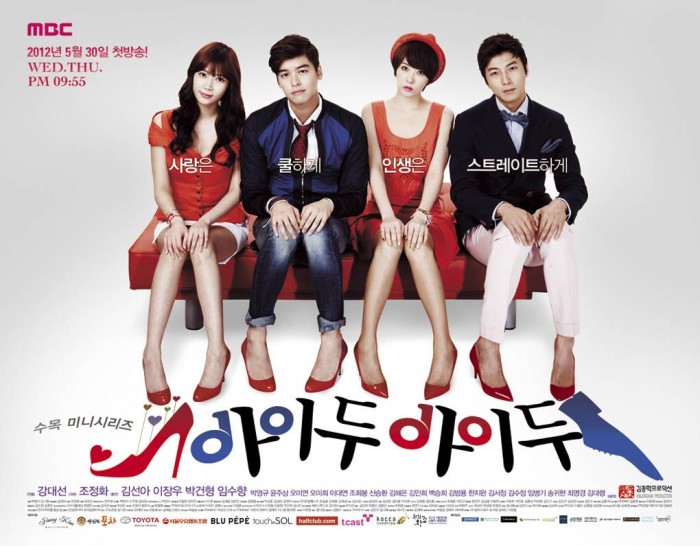 Hwang Ji An (Kim Sun Ah), a 30-something year old woman is a top shoe designer. She is known as the 'Gold Miss' while being single and financially successful in her career. However, she met up with the counterfeit shoe peddler, Park Tae Gang (Lee Jang Woo). She mistakenly had a drunken night with him and, suddenly, she becomes pregnant.
Throughout this drama, it reflects about the importance of our lives. Let it be carer, family, love, passion, and our dreams. How we feel when we are with our close friends and family who support us throughout our lives. What decisions we can make which might affect our lives and identity? A very inspirational drama indeed.
This drama is not only just romantic comedy but also it shows a heartwarming journey of woman's life to appreciate her life. You can see issues are brought out about pregnancy, abortion, motherhood, and parenthood. At first, I thought it will focus mostly about her career like how the shoe design companies run including fashion business. However, it mostly focuses on the woman's life and decisions she makes which is good. It shows difficult decisions that one makes: love for the child, a career, and a desire to be a mother to both.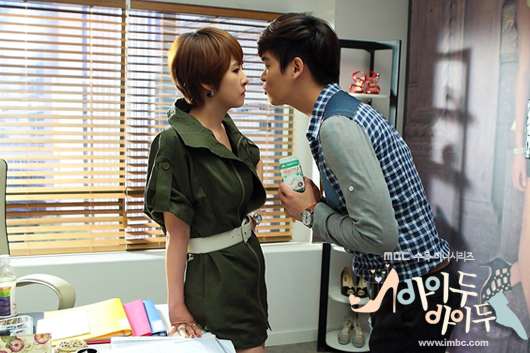 Kim Sun Ah did a fabulous job in portraying the women in society. We are able to see her struggles from being an independent career woman to a woman who is having feelings for a man who chase her. At first the relationship is rough but the relationship starts to develop smoothly even though it takes so long for Ji An to tell Tae Kang that he is Ankle's father. After they know that Ankle is their child, they cooperate together on every single decision because they knew it might affect both of their lives. They actually want to do the best for each other, too. Lee Jang Woo has done well on how he changes the personality while portraying Park Tae Gang. He has the jovial side and always do his best to make himself and everyone happy. While the storyline about finding out that he's the Ankle's father, he starts to be serious about becoming a father. So, Jang Woo has made the viewers smile with a funny, clumsy, and serious personality in his acting for this drama.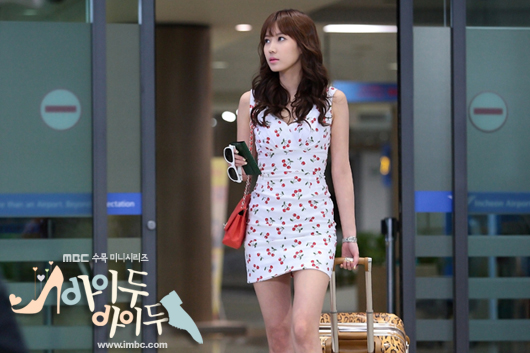 Na Ri, oh, Na Ri. You are one woman whom I can't read your expressions really well. I don't think Lim Soo Hyang has given enough opportunity to develop and shine her acting skills in this drama. Like I said before in one of my previous articles, I still like Lim Soo Hyang in 'The Tale of Gisaengs'. On the bright side, Na Ri proofs herself to be a fragile woman who wants to have love from her parents and pursue her dreams to be a shoe designer. The question is whether she wants to bring Ji An down or support her is a mystery.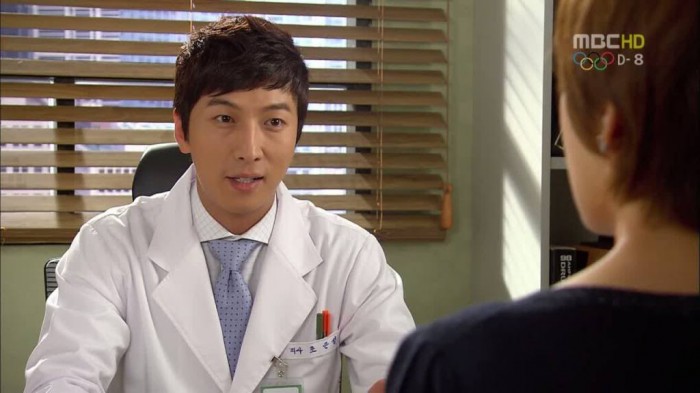 Eun Sung, at first he's annoying from the very beginning. Then again, I forgive him once he starts to be just friends with Ji An and Eun Sung. He is always there for them when they are having troubles. He is funny and annoying but he's just a nice friend whom you could talk to.
The whole series from episode one till the last one gives a great impact of the storyline itself. One little problem though: why on earth the writers need to make the long time period on Ji An's truth about her pregnancy to Tae Kang. I guess it is a way for me to say "Just tell Tae Kang the truth already" when I lose my patience. However, thank goodness the storyline itself is back on track and we see the lovely Ji An and Tae Kang couple which they should have been together in the first place.
The drama ended nicely with Ji An's last words about life. Sure we worry sometimes about the choices we make might affect us today and the future. However, we should overcome our doubts and look forward. Who knows? Our gifts and dreams are there at the end of the road. This drama is truly breath-taking when it comes to the struggles of women in life and society. 
Rating: 7/10
Tags : drama,Kim Sun Ah,Lee Jang Woo