Interview with Actor Seo Young Ju
Posted on June 4, 2014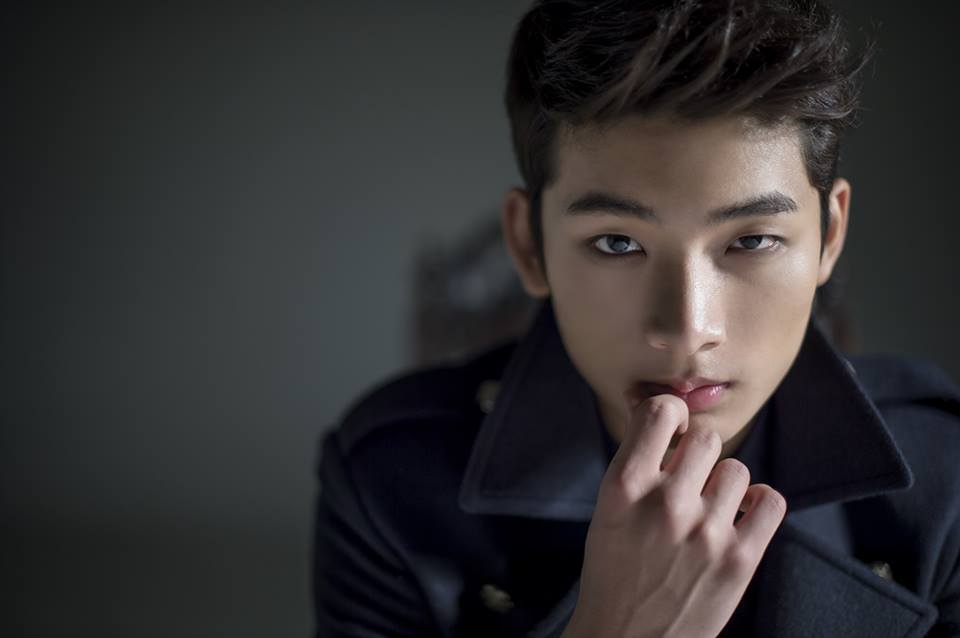 (Source: Seo Young Ju Facebook Page)
Seo Young Ju started his acting career at the age of 10. He started acting as extras in dramas and films followed by acting as younger characters such as Hero, Can You Hear my Heart, The Thieves, Frozen Flower, and The Fashion King. Later, in 2013, he started to take on the main role in Juvenile Offender where he acts as the teenage child who tries to make up with the family bonding with her young mother. He portrays both dark and serious characters in this film. Then, he is casted to act as the son in Moebius which is directed by the famous Kim Ki Duk. Recently, he has just finished acting in the dramas such as Golden Rainbow and drama special, 18 Years.
During the Terracotta Film Festival 2014, Seo Young Ju was invited to be the guest for Moebius screening in London. Before the screening, the group interview took place at the Opium Bar and Grill where we asked him about his acting career in dramas and films including Moebius. After I was told that he is sixteen years old, I was surprised. Surprised that he acts not only the lovely boy next door character in Golden Rainbow but also portraying darker characters in  Juvenile Offender and Moebius at in his teens who is not afraid portray mature and serious roles.
Moebius and Kim Ki Duk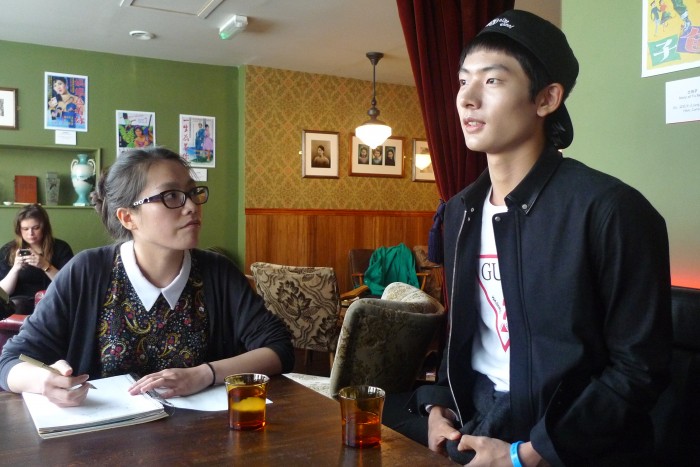 Seo Young Ju got the role in Moebius after Kim Ki Duk watched Juvenile Offender. He took the opportunity to act as the son in Moebius even though before he was a bit scared after reading the script. Yet, he grab this golden opportunity to act out the role in Moebius. Although it was a bit difficult to act the role without dialogue in Moebius, Kim Ki Duk and other actors guided him including taking one whole week of intense speed to film it on set while, at times, not be able to feel the character a lot. Also, Cho Jae Hyun told him not to take to personally on portraying the role. He had learned a lot throughout the filming process and hopes to get to work with Kim Ki Duk again in the near future. Even though it's his first time acting in the non-dialogue film, he would like to do it again to improve his acting role in the near future.
Acting in Films and Dramas
In comparison of atmosphere between films and dramas, filming in dramas are in fast speed while films are at taken time to be in filming production process at slow and steady pace. Between film and drama, he prefers to act more in films in the near future. He is hardworking as he read scripts in between breaks and before going on set. Besides that, he pointed out that he love to act in indie films, which has a voice, but also he will also act in commercial films. Although he has received the Best Actor award for Juvenile Offender, he felt pressured and wonder if he deserved this award. However, the award which he received encourages him to do more better in his acting career. 
When asked where does he see himself in five years time, he said that he would become a better actor while he is driven and interested in to portray both serious and romantic comedy roles. He doesn't want to be known as an actor who portray particular roles but as an actor who connects his emotions, whether to cry or to smile, to the audiences. Through his acting career, he has gained guidance and support from senior actors and directors especially when he has responsibilities on being the main character in both films and dramas. He looks up to Choi Dong Hoon whom he acted together with in The Thieves, and Kim Yoon Suk from The Chaser as his role models. Also, he admires Choi Dong Hoon's because of his aura, acting skills, and his gentle personality which pursues him to be an actor like him.
Actor versus Teenage Life
At times, he is relaxed when focusing on playing the roles in both films and dramas while putting reality aside. In addition to that, sometimes, he felt that his teenage life is going to disappear as he missed out hanging out with his friends and attending school with them. Still, he maintains his responsibility as a young actor while balancing between work and teenage life. If he wasn't acting in films and dramas, due to his passion and enjoyment for acting, he would be involved in musicals and stage plays. 
Throughout the interview, he was very sweet and humble in answering the questions. Even if some of the questions are bold, he was able to response without hesitation at all. In his opinion, he has a lot to learn and believes that he will improve himself continuously in his acting career. To me, I am impressed that even though he is in his teens, he is mature in taking responsibility as both person and actor. I am most certainly will see his acting capabilities in his upcoming films and dramas including 18 Years. I am sure he will be a great actor that the audiences would be impressed by his passion, courage, and commitment.
I thank Seo Young Ju for taking his time off to come to London for the Terracotta Film Festival 2014 and take part in the group interview. Thanks to Terracotta Film Festival organizers and FINECUT Entertainment for arranging the Moebius screening and interview with Seo Young Ju. Check out the Moebius film review here.

Tags : Golden Rainbow,Juvenile Offender,Moebius,Seo Young Ju