Interview with Asian Chairshot (아시안체어샷)
Posted on April 30, 2014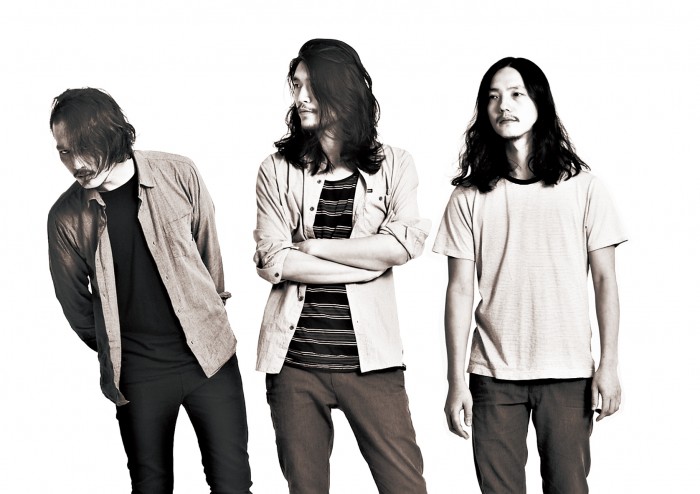 Asian Chairshot: Heenam Son (Guitar), Youngwon Hwang (Bass and Vocals),  and Kyewan Park (Drums) (Courtesy of the artist)
Asian Chairshot, who took their name from the most powerful illegal move used by professional wrestlers to knock out the opponents – the famed "chairshot", are on their way to perform at Liverpool Sound City and other parts of the UK including London.
The band was formed in 2011. Later, in September, less than four months after the band was formed, they released a digital EP, Chairshot.  In October, they had their first performance at Korea's Jarasum International Jazz Festival. With great attention from fans and music critics, Asian Chairshot were off to a great start for their music career.
Asian Chairshot released their scorching Mask EP in May 2013. During the summer, they performed at the Ansan Valley Rock Festival and Singapore's Baybeats Festival which is their first oversea performance. In November 2013, the Mask EP helped the band in getting second place at the "Hello Rookie" finals. In December 2013, Asian Chairshot recorded their first full-length album which was produced by Smashing Pumpkins' guitarist Jeff Schroeder and engineered by Ryan Grostefon, who worked with Smashing Pumpkins on their 2012 Oceania disc.
This year, Asian Chairshot received nominations for "Best Rock Album" and "Best Rock Song" at the 2014 Korean Music Awards. In March, they returned to Singapore to perform at the Mosaic Music Festival. They are coming for their first UK tour including performing in London and Liverpool Sound City in May. They recently released a digital single, Petrifaction, last week.
"Mask" MV (Source: Common Music Korea YouTube)
Mask EP consists of four tracks which has a mix of psychedelic music, garage rock, and alt-rock.  Asian Chairshot made each track that lasts more than three minutes which make Mask like a full-length album. Different verses, tempo, bridge, and style are arranged to make each song diverse and unique.
The explosive journey begins once you start listening to this EP. It starts off with taking you in transition by the first track, "Girl". Then, "Lord of Basement" takes you on an intensive wild ride. "Flower" makes you feel happy that you are safe and sound. Finally, "Mask" takes on one final ride till you, finally, land on your feet and left feeling numb.
Mask EP truly presents Asian Chairshot's way in making and performing their music. They evoke so much emotions in every track that lasts more than four to eight minutes long. A full blast of madness with dramatic and melodic tunes that blow the listeners' minds away.
Ahead of the UK tour, Asian Chairshot's drummer, Kyewan Park, took the time to answer some questions in the interview, from music to their thoughts about coming to perform in the UK for the first time.
(Source: Asian Chairshot Facebook Page)
How would you describe your music?
Kyewan Park: We always struggle with this question. If possible, we'd rather for people to listen to our music with no idea of what to expect. We think if they have no pre-conceived notions, they will have a more honest reaction to the music. They can decide for themselves what kind of music they think it is and whether they like what they hear or not.
Your music contains elements of old Korean style melodies. How do you balance rock music with these older Korean sounds? 
Kyewan Park: I think every Korean has old Korean-style melodies inside them! So ours comes out naturally in our music.  Our songs are all made by jamming together. Whatever balances are in our music get worked out naturally as we're all playing together.
 
Please tell us about your 2013 Mask EP. What is the meaning behind each song on the album?
Kyewan Park: The title of the EP has two meanings. One is a real mask that can be put on your face. The other is the Sino-Korean word that means "escape." The cover art was an image that one of my friends drew. We thought the picture was really cool and impressive so we used it and called the EP Mask. As for the songs, "Girl" is based on a scary true story about someone we know. "Lord of the Basement" is a song about a loser who has no future and just sighs and stares at the ceiling. And "Mask Dance" is about our hearts behind the masks we wear.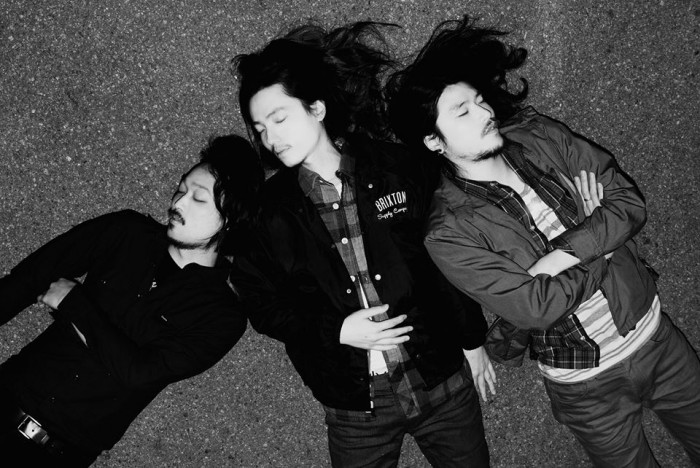 (Source: Asian Chairshot Facebook Page)
What is your opinion about K-indie music slowly becoming more known amongst international audiences?
Kyewan Park: It's great! Hopefully this is the beginning of something really good for the Korean indie scene. We hope that one day many Korean indie bands can travel all around the world and share their music with people. Everyone please keep paying attention to our indie scene. We promise you won't regret it! 
This will be your first time touring in the UK. What are your feelings about your upcoming tour?
Kyewan Park: I think most rock musicians really respect and admire the UK's musical history. I never thought I'd be able to tour in the UK as a musician so this is a big deal for me personally.  We're all really excited about our upcoming gigs.
What are you looking forward to doing while you are in the UK?
Kyewan Park: Playing our gigs and drinking lots and lots and lots of really good beer!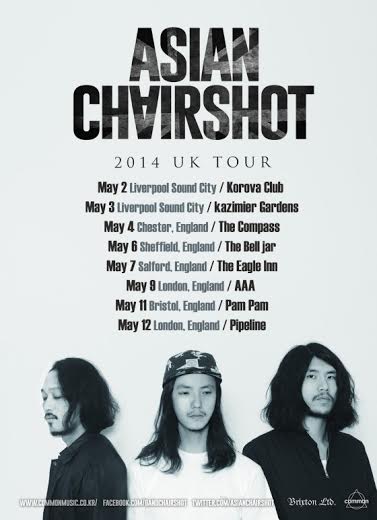 Asian Chairshot UK Tour Dates (Courtesy of the Artist)
What can audiences expect from Asian Chairshot's UK performances?
Kyewan Park: We're going to be sharing a lot of new songs from our upcoming full-length debut. It's called Horizon and comes out on May 28. We recorded Horizon last December in Seoul. It was produced by Jeff Schroeder from Smashing Pumpkins. We're really excited to share our new music with people.
Who are your favourite UK artists?
Kyewan Park: Heenam really loves Radiohead.  Youngwon and I like Pink Floyd and Led Zeppelin.
You're going to release a new album after your UK tour. Please tell us about the album.
Kyewan Park: As I said above it's called Horizon and will come out on May 28. It's going to have nine songs on it. We recorded it at the end of last year. Jeff Schroeder and engineer Ryan Grostefon did great work on the album.  We're really excited for people to hear it.
Please say a few words to music fans in the UK. 
Kyewan Park: We can't wait to share our music with you. This will be our first time in the UK, but we plan to keep coming again and again. Please keep following Asian Chairshot!
"Petrifaction" (Source: Common Music Soundcloud)
Thanks to Asian Chairshot for participating in the interview. Here are the band's UK May tour dates:
May 2 Liverpool @ Korova (Liverpool Sound City) [Website]
May 3 Liverpool @ Kazimier Gardens (Liverpool Sound City) [Website]
May 4 Chester @ The Compass [Website]
May 6 Sheffield @ The Bell Jar
May 7 Salford @ The Eagle Inn
May 9 London @ AAA [Facebook Event]
May 11 Bristol @ Pam Pam
May 12 London @ Pipeline [Facebook Event]
Follow them on Facebook and Twitter. Listen to their music through Soundcloud. Purchase their songs at iTunes store and Bandcamp. Also, check out Common Music at website, Facebook, Twitter, and YouTube. Their first full-length album, Horizon, will be released on May 28. Don't miss out their live performances in the UK.
Tags : Asian Chairshot,K-Indie,music,Rock