Interview with PATiENTS: Two New Singles, Tour in the UK & Spain
Posted on May 7, 2017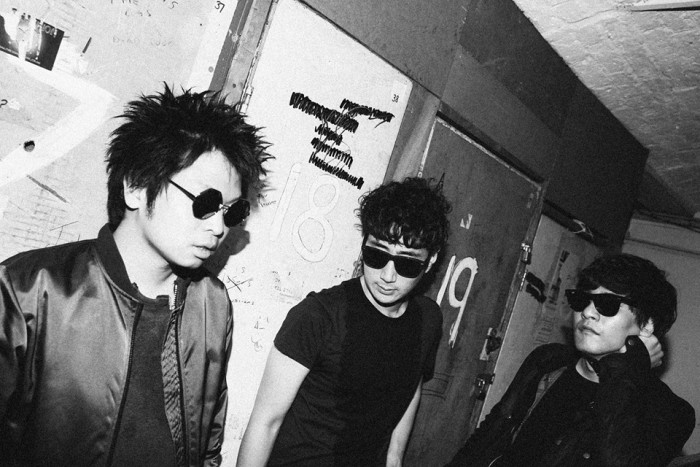 Sumin (Bass/Vocal ), Soowon (Drummer), Kwon (Keyboard/Vocal) (Source: PATiENTS Facebook Page)
PATiENTS has been producing more music with new and improved tunes along with synths. With Soowon joining in as the PATiENTS drummer, their chemistry among the three of them becomes stronger, both music and live performances. They pursue in experimenting different tunes to produce their unique music. This year, after performing in the UK for three years in a row, they are going to be based in Korea and the UK to further making their music known among the international fans. Not only in the UK, they will be performing in Barcelona, Spain which is at Primavera Sound and Primavera Pro.
Source: Steel Face Records YouTube
In April, they have released two new singles: Space Call Girl and Game Boy Game Girl. Space Call Girl comes with bright tunes at the beginning of few verses of the song. Part of the lyrics, like "Hey, all right, Take me high. Hey, all right, Make me high", sang by Sumin and Kwon, puts you in a good mood in forgetting about your worries and be happy. After the second chorus, Kwon showcases his synth/keyboard skills in playing mellow and dance-like melodies. Together with Sumin's bass and Soowon's drums in harmony, it is certainly the perfect song for you to dance with your buddies even when you see them perform live on stage.
They also released Space Call Girl MV, directed by the fourth member of PATiENTS, PARPUNK who also directed Sipalsegi MV. He also created album artworks for Sipalsegi, Space Call Girl and Game Boy Game Girl. PARPUNK plays around in mixing images and illustrated comic elements with videos of PATiENTS taken in motion for Space Call Girl MV. It reminds me the retro and fun 80s music video. It fits well with the song and how it represents PATiENTS's music and style.
I haven't listen to Game Boy Game Girl yet. Sumin has mentioned that the MV for this single will be out next month. Looking forward to listening to it.
In the interview, Sumin, Kwon and Soowon talked about their new singles and upcoming tours in the UK & Spain.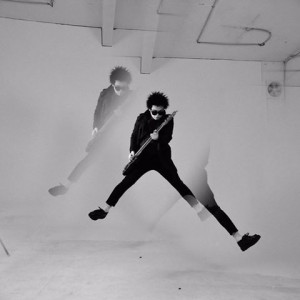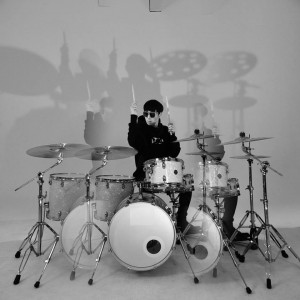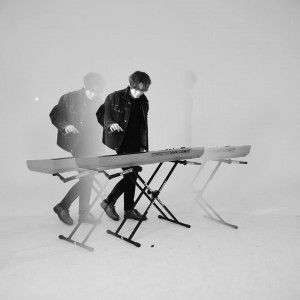 Photo Credit: @stillm45
You guys decided to be based in the UK this year. Why the UK?
Sumin Jo(Sumin): Hi, SumGyeoJin Gem! To be accurate, we want to be based in the UK and Korea. We have played in Korea for many years and we want to perform more at international gigs and festivals. To be based in the UK means the first step of worldwide act to us. And the most important reason is playing in the UK is super fun! I love music lovers who I met in the UK.
Hyuckjang Kwon(Kwon): I haven't been to Wales and Barcelona. It will my first time but it feels like I am used to going to new places and meeting new people. It always feels exciting when playing gigs at new places!! Can you believe it? We will go to Focus Wales and Primavera Sound Barcelona! 
May is going to be a busy month for you guys as you are going to have some gigs including your appearance at Focus Wales, Primavera Sound & Primavera Pro in Barcelona, Spain. How you guys feel about performing in Wales and Barcelona for the first time?
Sumin: I love local music festivals and my heart vibrates with joy when I go to the festival and play there. So performing at Focus Wales 2017 makes me happy. Primavera Sound & Primavera Pro are one of our dream festivals. I feel happy as this is the first time to visit Spain.
Will you guys be doing any free time in Wales and Barcelona? If you have the chance to do so, what will you be doing?
Sumin: In Wales, we have three gigs for three successive days. So we don't have free time. We will enjoy performing and watching gigs performed by other bands who play together. We have some free days in Barcelona, I will enjoy Primavera Festival and go for Gaudi tour. My major was architecture before I became a musician, and I still love great architecture.
Kwon: I'll find some good food and good pub. Beer, whisky, vodka…
Soowon Choi(Soowon): I want to go for Gaudi tour and shop in Spain. 
Could you also mention where else will you be performing in the UK in May?
Sumin: PATiENTS will perform in London, Chester, Brighton, Todmordern, Llandudno & Rhyl! See you there!
Source: Steel Face Records YouTube
Compare to your two previous tours in the UK, how is it different to this year now that you will be based in the UK?
Sumin: During previous tours, we concentrated only on performing and people. It is same for this year tour, too. The most important points are those. But in addition to that, I am checking out the towns. Kwon has already found a place to stay in the UK but I had not decided where to live.
What the fans and especially new audiences would expect to see at your upcoming gigs?
Sumin: Good Music of PATiENTS.
Kwon: My new keyboard
Soowon: We have new songs, we are looking forward to see how the audience react since we tried to make a lot of different things last year.
What are your best and worst memories of your previous tours in the UK?
Sumin: The best memories are gig at the kitchen of Astbury Castle, London in 2014 and Liverpool Sound City 2015. As for the worst memory, there is an overwhelming one but I buried it. Thinking about bad things is harmful for mental health.
Kwon: The worst, food. The best, police.
Soowon: There is no bad memory.
Let's talk about your recent released single, Space Call Girl. Could you tell us how Space Call Girl came about and how it was produced during music recording? What is the meaning behind Space Call Girl?
Sumin: "Space Call Girl" sings about hopeless love, wandering our life and someone's death. The song became comfort and joy to us. I hope that you can feel those from the song, too.
Kwon:  We tried many times in making new style and sounds. So we got ideas from many synth sounds. When we produce our last album, our music sounds like classic rock band but now, compare to the previous album, we made many changes to our music As a result, we got a new style and improved music.
Source: Steel Face Records YouTube
You collaborated with Park Hun Kyu aka PARPUNK in directing Space Call Girl music video. He also previously directed Sipalsegi music video. These two music videos have a blend of animation and real-life takes of you guys. How did you meet PARPUNK? What was it like working with him in directing these two music videos? How is it different between Sipalsegi and Space Call Girl in terms of theme and filmmaking style?
Sumin: PARPUNK is the 4th member of PATiENTS. I met him by the introduction of an acquaintance. He is great at converting sound to image. He also made cover art of single Space Call Girl and full length album [18]. Sipalsegi video is black and white to express deep painfulness and Space Call Girl video has more colourful way.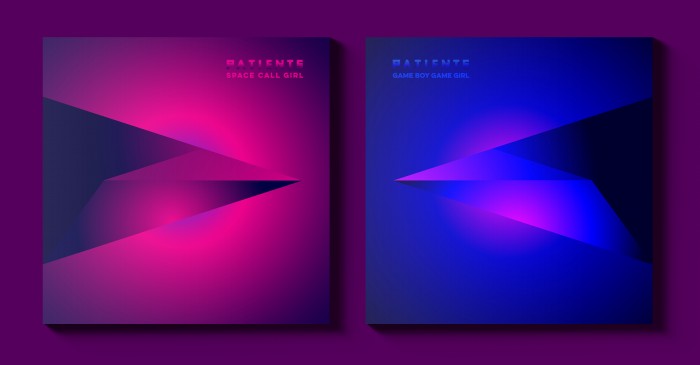 Source: PATiENTS Facebook Page
You also released Game Boy Game Girl. How Game Boy Game Girl is different from Space Call Girl in terms of meaning behind the song and how Game Boy Game Girl came about? Will there be a MV for Game Boy Game Girl?
Sumin: Game Boy Game Girl sings about the feeling when we play games. We expressed why we play games, why we love games in the song. I think it is pure song about the emotions. The MV by Parpunk will be released next month!
For almost three years, since you came to have your first tour in the UK, many Korean indie bands are starting to come to the UK to have their gigs including their appearance at the Liverpool Sound City. What is your advice about that now that these bands are started to become known and loved by the UK audiences?
Sumin: Have nice sound, spirit and& style. And I hope you guys be unique and have originality.
Kwon: Play your own style.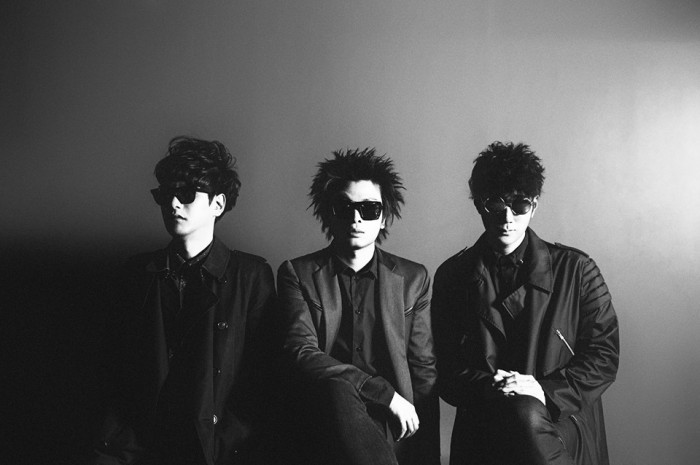 Source: PATiENTS Facebook Page
What are your favourite places and things to do in the UK?
Sumin: I love nice museums and galleries in the UK. Old and new ones are all great. And I like walking along the streets. 
Kwon: Kaplan International English school.
Any European countries where you would like to tour next time?
Sumin: I want to have tours in Belgium & Netherlands.
Kwon: Holland and Ireland
Soowon: I want to have an Eastern Europe tour.  
What are your upcoming plans in the UK and Europe after your gigs in May and Primavera Sound Barcelona? Will you be making any plans in Korea this year?
Sumin: For this year, I want to dive into just pure creation and performing. I hope you enjoy our music. And see you guys at live music venues!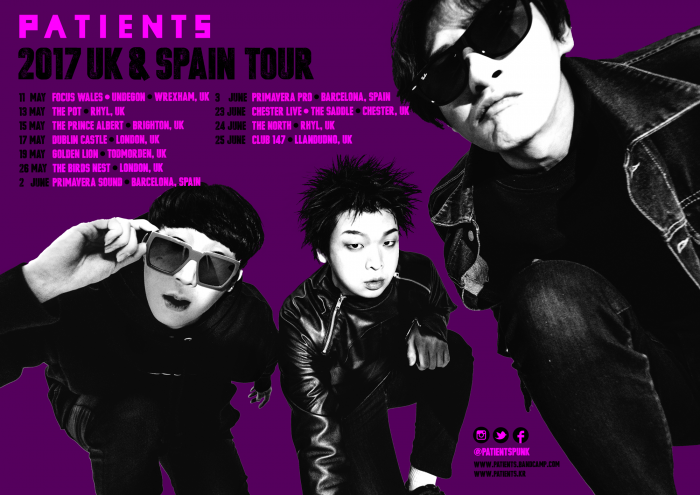 Image Credit: Courtesy of PATiENTS
Thanks to PATiENTS for taking time to talk about their singles and upcoming tours. Catch their live gigs during their tours in the UK and Spain. Here's where they will be.
May 11 – Focus Wales 2017, Undegon, Wresham, UK

May 13 – The Pot, Rhyl, UK

May 15 – The Prince Albert, Brighton, UK

May 19 – Golden Lion, Todmorden, UK

May 26 – The Birds Nest, London, UK

June 2 – Primavera Sound Festival 2017, Barcelona, Spain

June 3 – Primavera Pro2017, Barcelona, Spain

June 23 – Chester Live, Chester, UK

June 24 – The North Bar, Rhyl, UK

June 25 – Club 147, Llandudno, UK
Keep updated by following their Facebook, Twitter, Instagram and YouTube. You can listen to their music including their full album Sipalsegi and single Space Call Girl at Soundcloud and Bandcamp.
Tags : music,Patients,Punk Rock