J Roh's "Life is Art" Illustrative Drawing Series
Posted on January 21, 2014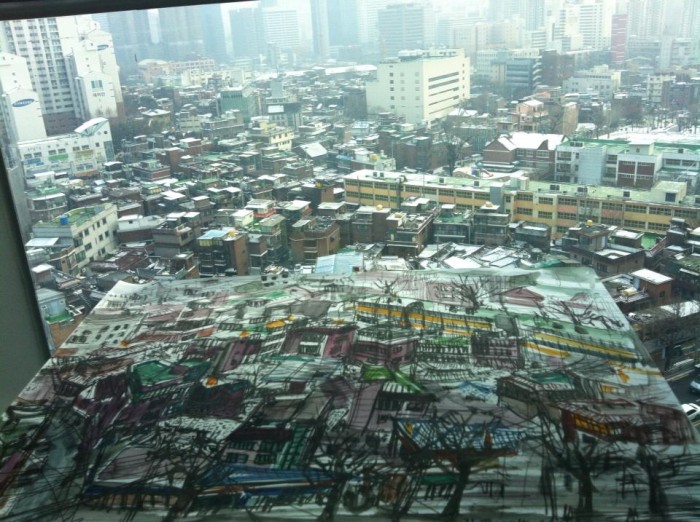 Part of the city of Seoul, drawn and uploaded in 21 January 2014 (Source: J Roh Facebook)
During J Roh's studies on Fine Arts at Hongik Univeristy (Seoul) and Chelsea College of Arts and Designs, she did her illustrative drawings. These drawings were based on what she seen before her very eyes and, then, she draws out on the sketchbook with her own memorable feelings and experiences.
75 Days in London (Source: J Roh YouTube)
After finishing her studies, in August 2013, she started to create her own drawing series, Life is Art. Everyday, she will draw out one location. When she is at one location, she will take her time to draw what she sees. Previously, she had made drawings of the locations in the UK. Now, she is back in Korea where she continues her drawing series by drawing out the memorable locations. Wherever she goes or stand at one location, she puts her time and effort into drawing these locations in sketchbook. Some of these drawings are very fine in details of colours and lines especially the structural buildings like the Charing Cross Station, in London. For her, the places she sees are a form of art. Also, her life and experiences are expressed in her drawings. By looking at these locations, we can recall our memories that we treasure.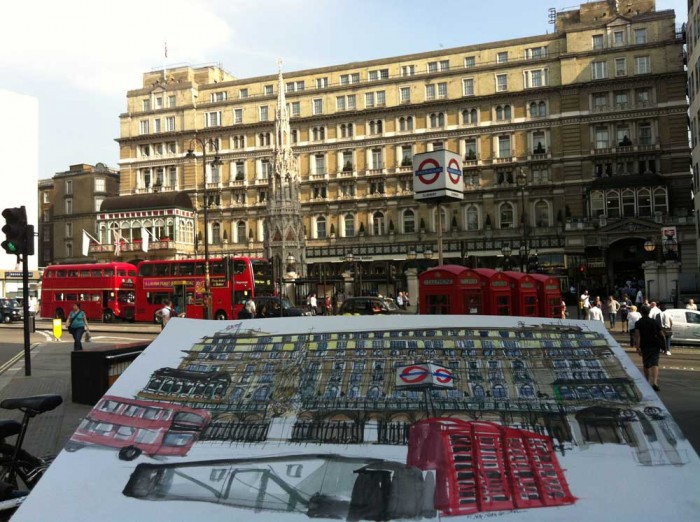 Charing Cross Station, London, 5 September 2013 (Source: J Roh Website)
You can check out her previous works by visiting her website. Also, you can follow her Facebook page where you can see her daily illustrative drawings. These drawings will be uploaded everyday (one picture for one post a day).