K-Drama Week in London
Posted on September 2, 2014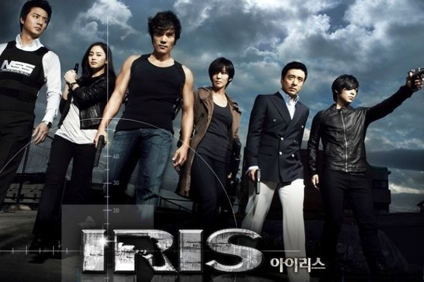 Do you love Korean dramas? Want to know some insights about Korean drama? "K-Drama Week", organized by KCCUK, is coming to London at the third week of September. Here are the following details about the event:
24 September: The film version of IRIS 1 will be screened at the Curzon Cinema Soho followed by an artist talk with director Yun Ho Yang.

25 September: KCCUK presents the K-Drama showcase for professionals working in the broadcast and media industry at Hospital Club. There will also be a conference to discuss about the international co-production between Korea and the UK and scriptwriting masterclass from both countries.

25 & 26 September: Three special screening events ("3 Days" and "Gabdongi")

27 & 28 September: The whole series of "Sign" (22 episodes) will be shown.
Korean dramas are loved and enjoyed by the UK audiences. Online TV channels, such as Viki, KBS World, and DramaFever, are available for viewers to watch. "K-Drama Week" is a great opportunity for visitors to not only to watch Korean dramas but also to learn  about the "behind-the-scenes" of making and distributing them, in both local and global concept.
Upcoming details coming soon.
UPDATE:
The schedule for K-Drama Weeks has been updated as followed:
23 September | 17.30 – 19.30 | SOAS London University | Global Korean Wave Seminar: Yang Yun-Ho, the director of Iris Series One, will be running a seminar about Korean dramas
24 September | 19.00 – 22.00 | Curzon Cinema, Soho | Opening Screening of Iris Series One and Q&A session with Director Yang Yun-Ho

25 September (K-Drama Showcase) | Hospital Club, Soho

10.00 – 11.00 | Session 1 – International Co-production: Discussion about government supporting scheme in Korea and the UK

11:10 – 12.10 | Session 2 – Drama Panel Discussion (Pitching): A showcase for Korean and British dramas followed by discussion about international partnership between both countries

12.30 – 13.20 | Session 3 – Scriptwriting Masterclass: Learn to write drama scripts followed by Q&A session with British and Korean writers

K- Drama Screening at KCCUK | 18.30 – 20.30 :

25 September | Episode 1 – 2 Gabdong (2014) including conversation with scriptwriter Kwon Eunmi
26 September | Episode 1 – 2 Three Days (2014)
27 September | Episode 1 – 10 Sign (2011)
28 September | Episode 11 – 20 Sign (2011)
Tags : 3 Days,drama,Events,Gabdongi,Iris,Sign,TV