KAFFNY: Incubator Lab Program 2016 & Third Culture Feature Competition
Posted on September 25, 2016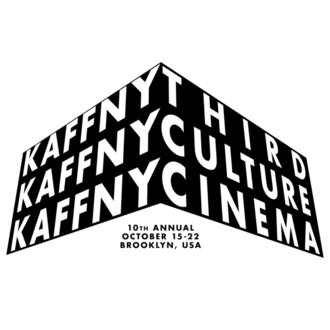 The 10th Korean American Film Festival New York (KAFFNY) 2016 will be focusing on the Third Culture Cinema. The Third Culture Cinema showcases filmmakers' take on in presenting stories and voices about third culture children such as people, of any national origins, that are raised with tension of two or more cultures.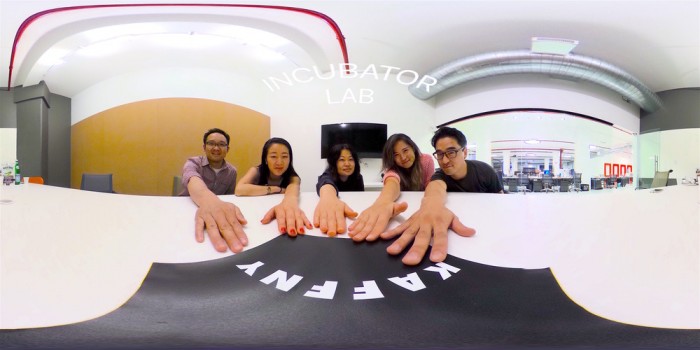 Left to right: Chung Tsang (Programming Director), Elizabeth Han (Treasurer), Jules Suo (Incubator Lab), Jennifer Suhr (Incubator Lab) and Dave Kim (Executive Director) (Source: KAFFNY Website)
This year, KAFFNY 2016 will be hosting their first Third Culture Feature Competition, both features and shorts. Films will be judged based on their direction and contributions in presenting third culture. KAFFNY will announce a total of six feature films and seven shorts. The feature competition will be decided by a Digital Jury followed by announcing the top pick the day after the closing gala on 23 October. Andrew Ahn, director of the Sundance film Spa Night, will serve as Head of Digital Jury. Details about the films that are submitted can be found here. KAFFNY 2016 will also be screening a Hip-hop documentary and a Rock Narrative that presents third culture musicians. The film festival will take place in Brooklyn, New York from 15 to 22 October.
Also, KAFFNY is currently promoting long-term work-in-progress projects through Incubator Lab Program 2016. Building the network while instilling the communities' mentality, KAFFNY aims to build under-marketed projects' awareness by offering administrative, technical and creative support to up-and-coming filmmakers. The current and supporting projects are written and directed by Jules Suo (Dosi), Jennifer Cho Shur (You & Me Both, starring Constance Wu) and Eric Rhee (Discovering Gochujang).
Find more updates and final schedule at their official website.
Tags : Andrew Ahn,Constance Wu,Discovering Gochujang,Dosi,Eric Rhee,Film,Incubator Lab Program,Jennifer Cho Shur,Jules Suo,KAFFNY 2016,Spa Night,You & Me Both