Kim Yeashin Shows The Fairytale Clothing Collection
Posted on October 18, 2013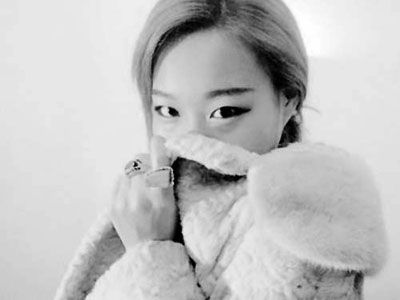 (Source: Muuse.com)
Kim YeaShin graduated from the London College of Fashion. When she was 17 years old, she changed her passion from fine art to fashion after she seen her first fashion show. In 2011, after receiving the Most Creative Student Collection award by WGSN and the Best Fashion Graduate award by Vogue UK for her graduate collection, she established her own label brand, 'Yeashin'. Her clothing line focuses on blending the essence of South Korea and 60s London style with colour and traditional craft.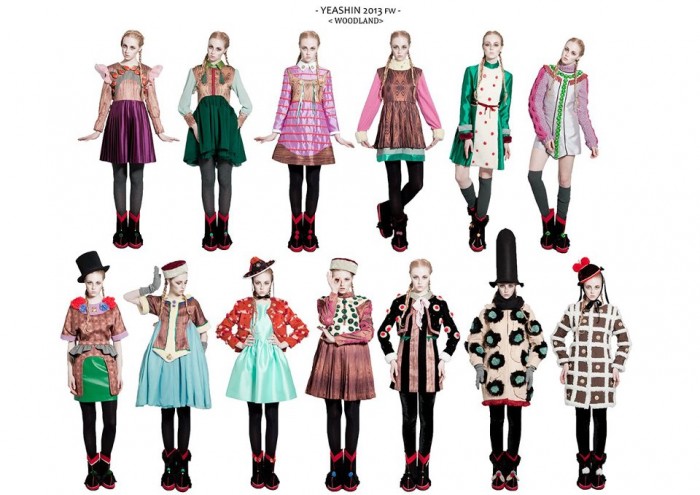 Fall/Winter 2013Collection, Woodland (Source: Yeashin Facebook)
In early 2013, her Fall/Winter 2013 collection, Woodland, was featured at the London Fashion Week's Fashion Scout's One to Watch.
With great success, she is selected as one of the 'Bright Young Things' which is organized by the Selfridges. Her designs are shown at the Selfridges window display.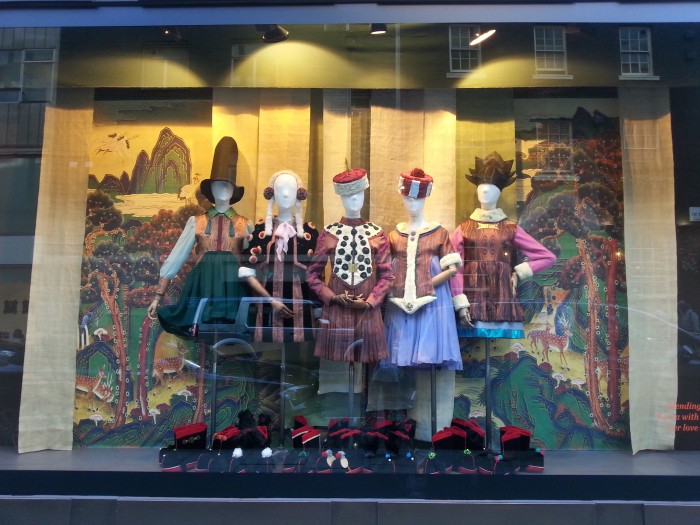 Kim Yeashin's Bright Young Things design at Selfridges window display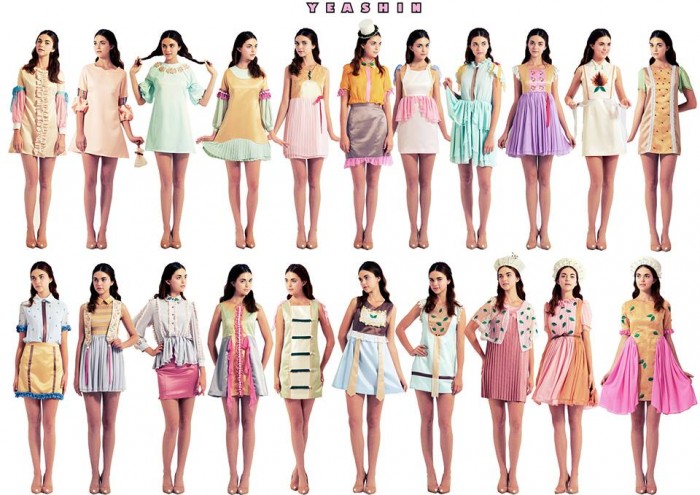 Spring/Summer 2014 Collection, Summer Afternoon Tea Party (Source: Yeashin Facebook)
Later in September, she came back to the Fashion Scout's catwalk to show the SS14 collection, Summer Afternoon Tea Party. While still consisting with the fusion of Korean and 60s London style, she inputs playful pastel colours that suits well with spring and summer. These collection are delightful and well-made perfectly for the season including special occasions like having afternoon tea with friends.
Her fashion label, Yeashin, has brought fairytale stories to the public. Although her current main focus is the blending between Korean traditional craft, such as hanbok, and 60s London style, she has placed diverse styles and colours that draws out the character which suits the customers' taste in delightful and feminine style. It has a mix of traditional and retro elements on each clothing design that has individualistic character. She is bringing the chapters/collections of fairytale clothing with fusion modern retro style. Her collection shows a different fantasy world but making them suitable as everyday wear or special occasion clothing. There are balance of elements in these unique collections. We will be looking forward to see the next chapter of her fairytale of retro Korean and London style with traditional and contemporary elements.
[Website | Facebook | Twitter | Instagram]
Tags : Fashion,Kim Yea Shin