King of Food: Insights about Korean Food and Ingredients
Posted on August 7, 2014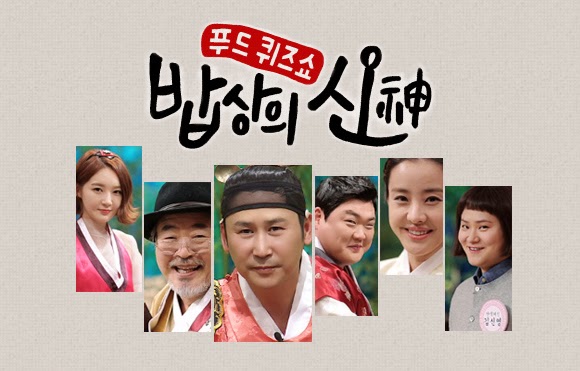 "The King of Food", hosted by Shin Dong Yeob together with his invited guests, shows various kinds of Korean fresh ingredients that are used to cook for various kinds of food, back in the historical to modern times. Team Park Eun Hye and Team Kim Jun Hyun (three members per team) have to answer the quiz so they can get the chance to try the mouthwatering food. In each episode, these ingredients are introduced based on the theme including related to healthy benefits. After eight episodes, the show format slightly changed with inviting a special guest who is related to the theme, introducing only two Korean ingredients, and having Kang Leo (Masterchef Korea judge) as the chef who prepare the Korean feast and giving tips through "Three-Minute Feast".
The show made your mouth watered and craved for these delicious food as each guest and Dong Yeob eating happily with the food. The winning team eats the food while the losing team looks on. Dong Yeob expresses how the food taste like with words that build up your anticipation to eat them. It makes you cringe your fists and squeal with joy. Each guest have certain basic knowledge about the food including how they express the Korean food which they had eaten.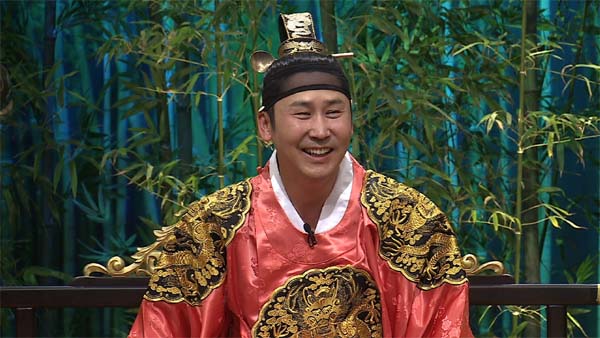 ParkShin Dong Yeob, the host of "The King of Food" (Photo Credit: KBS World)
What is so interesting about the show is how the Korean ingredients are presented. Each ingredient is presented from how it is produced to what are the healthy benefits for eating them to how these are cooked into delicious meals. Various foods from different regions, including Jeju Island, Busan, ChunCheon, and others, are shown including close up of both ingredients and Korean dishes. During the food quiz, you can answer the questions followed by knowing the reasons behind these answers.
"The King of Food" is both entertainment and educational show. Not only it makes you want to try those food while you in Korea but also building your knowledge about Korean food. Also, you will learn a few things how to cook Korean food.
Watch "The King of Food" through the YouTube channel where they update their episodes every Thursday.
Tags : Food,Kang Leo,Kim Jun Hyun,Park Eun Hye,Shin Dong Yeob,TV,Variety