Korea Trip 101
Posted on June 10, 2015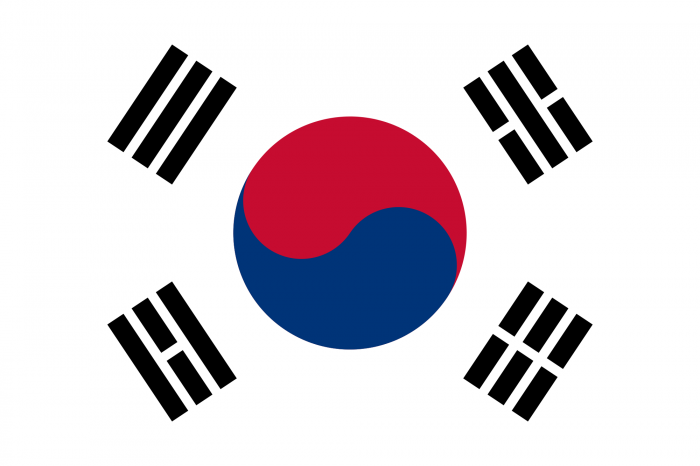 There are some things that you, especially for first-timers, need to take note during your visit to Korea. Even though you are sure that everything is checked and ready, you will bound to miss something. Here are some pointers that you need to know. These are based on my experience during my first trip in Korea.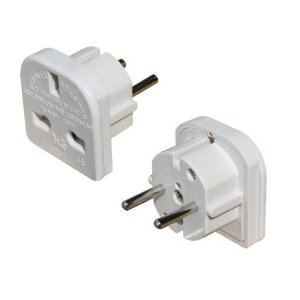 1. Bring round double pin adapter
Right after I checked in to the guesthouse, I realized that they only have sockets provided for EU plugs (round double pin plug). I brought the double pin adapter but not the rounded one. So, I have to ask the staffs if they have one. Luckily, they have extras that I could borrow during my stay. Thus, make sure you bring the 'round' double pin adapter so you have trouble charging your devices.
2. Get local sim-card
If you are planning to visit Korea for more than 2 weeks and meeting up with your friends, I suggest that you buy a local sim-card at the airport. If you don't get the sim-card at the airport, it will be difficult for you to find suitable sim-card, with help from staffs, in Seoul as you might not be sure if mobile and Wi-Fi services are appropriate for you when using it. For me, I bought the 30 day Olleh local sim-card which is 44,000 won that includes free mobile data. One of the staffs will help you to set the sim-card on your phone and you are good to go. Make sure that you return the sim-card to the staff when you are going to leave Korea. Also, do not lose the small mobile key tag, which has your local phone number with it, or else you have to pay 10,000 won for it. Keep the contract. If you overuse international calls and messages, you have to pay additional charges after you return everything to the staff. For me, the Olleh service is good with good offer especially free mobile data you could use within 30 days. I would use it again during my future visits to Korea.
Note: You can also rent for WiFi Router (egg) service which you can use the WiFi frequently in Korea.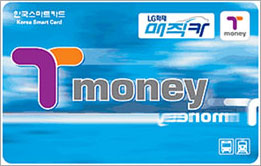 3. T-money card to get around Seoul via public transport
To get around Seoul via public transport, T-money card is a must for all travelers. You can purchase the T-money ticket from ticket machines (eg. Hongik University Station, Seoul Station, Dongdaemun Plaza). The price for T-money card is 3,000 won and you can add in how much you want in your card. Normally, travelling to one destination via metro is around 3,050 won. If there are additional changes to special lines, it costs around 200 – 900 won. Taking the bus is cheaper, which is around 1,050 won. T-money card can also be used at Incheon and Busan. Same with buses, when I travelled to Incheon, Paju, and Suwon, I can use the T-money card which I don't need to buy additional travel tickets. T-money card can save some of your travel costs.
4. Plan ahead on how you want to reach your destination
To save time and money on taking transport to reach your destination, you have to check how are you going to get there. I frequently checked Visit Korea website to see you to reach the destination that I want to visit. I also double check during my travels. Write them down on your notebook so you will not forget. With that, you don't have to waste a lot of energy to look for the destination in different directions. Otherwise, you will be wasting your time, money and energy looking for those locations. It's okay if you mix up with the lines in the metro. I got confuse with the lines for the first few times. After a while, I get the hang of it on how to get to my destination. Once you get use to taking the metro or bus, you will be reaching your location without any problems.
Note: You can download the Subway Korea app for your Apple and Android device which is more convenient than having the paper map with you. These include Seoul, Busan, Daegu, Daejeon and Gwangju metro lines.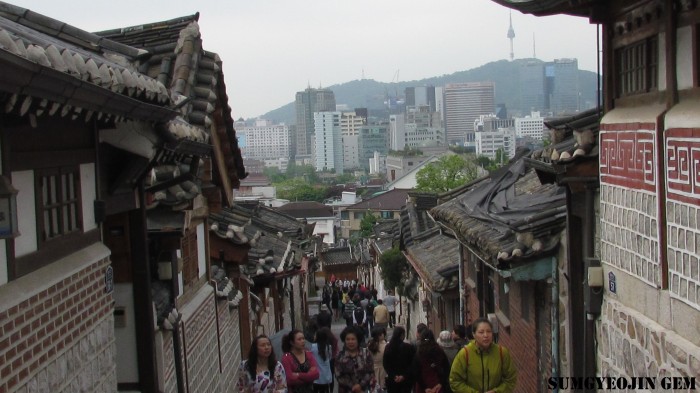 5. Wear good walking shoes and have plenty of energy for walking
You thought that it will be okay with just walking at short distances but you seriously, I mean seriously, need to walk around Seoul a lot. Not only Seoul, but other parts of Korea like Jeonju, Incheon, Busan and Jeju Island. Although the destination that you want to go is reaching to the nearest metro station/bus station, you still have to walk about more than 300m followed by either you have to turn left or right until you reach your destination. Also, there are plenty of slopes in certain parts of the area like Bukchon Hanok Village, stairs to Namsan Tower and Ihwa Mural Village that you really need to walk with lots of energy and good walking shoe. On the bright side, not only it is good for exercise but you will admire the Korean scenic views and experiences which is worth your effort to push yourself to keep walking.
If you plan to go hiking in the mountains, both walking shoes and energy is all you need. I actually wanted to walk one of the mountains which is behind Tongin Market but I stop midway and come back down because I wore sneakers instead of sport shoes. For my next visit, if I plan to go hiking, I will definitely bring my sport shoes.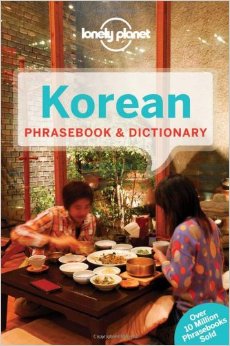 6. Speak, read and listen basic Korean language with the locals
You don't have to be an expert to learn Korean language. Once you have the basics (eg. Hello, How much, I want to reach a destination, Where's the toilet etc), you will be able to converse with the locals. Try to use hand signals such as show them the map and point to the destination where you want to go to or point the food that you want to order on a menu at a restaurant. When the locals response to you, you have to get the idea of what they are saying. Which is why basic listening skills are needed for your travels. If you do your upmost best in understanding and speaking basic Korean, the locals will be happy to help as you put in a lot of effort in conversing with them in their language.
Note: For Mandarin speakers, if you want to purchase Korean cosmetic and skincare products, don't worry as most of the staffs at the store can speak Mandarin. So, you can ask them what kind of product that suit your skin.
7. Keep the address of your accommodation
Let's say you go out on Friday or weekend night attending gigs, clubbing and having drinks in Hongdae, Itaewon or Gangnam. You miss the last metro. The only last option you have is taking the taxi. After you hail for the cab, you have to let the taxi driver know where you want to go. You need to have the address of your accommodation with you at all times. Show the taxi driver the address, the guy will key in the address on his GPS and he will take you there. At times, he will ask you in Korean whether that is the place you stay. If not, then you have to use basic Korean to tell him how to get there. The price for taking taxi, depending on where you want to go, is between 6,000 – 10,000 won.
Note: Get a trustworthy taxi driver that does not overcharge you. You can ask your Korean friend to tell the taxi driver where you are heading to.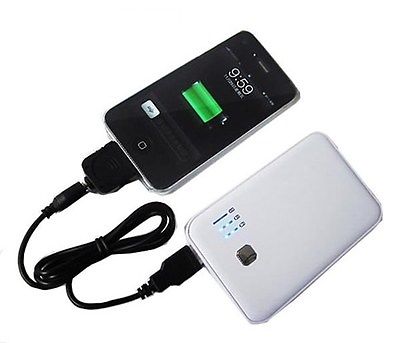 8. Bring portable power bank
All of us have the experience of running low on battery when we constantly on our smartphones. There are times that you use the phone to look for the location and going through social media platforms until you realise your phone battery is low. During your travels, having the power bank with you is a must. If not, you will have to constantly stop over at some place to find a socket to charge your phone. Don't forget to charge your power bank before leaving your accommodation. Otherwise, when you are about to charge your phone with the power bank, your power bank is out of juice. You will not be able to take pictures and videos and post on your social media platforms about what you are doing in Korea.
9. Bring a foldable hand carry bag
You buy lots of stuff from Korea, including cosmetics and skin care products, and you can't fit all of them in your check-in luggage. You also worry whether your check-in luggage is overweight. It is best to bring a foldable hand carry bag that you can hold 7kg of your clothing. Put all your cosmetics into your check-in luggage and put some clothing into your hand carry bag. That way you don't have to worry about how are you going to stuff everything into your check-in luggage and spend on buying a hand carry bag in Korea.
10. Bring facial products for your skin and lip
During the summer, you definitely need sunscreen so you do not want to get very tan after your trip. I came to Korea during the early summer and the weather starts to get hotter. I didn't even bring sunscreen with me and I can feel the heat on my skin that I have to find some place to cool down. So, sunscreen is a must if you are going to visit Korea during the summer.
Most of the time, we have to keep our skin and lips moist instead of dry. Despite having four seasons in Korea, you might encounter cold weather, especially autumn and winter, which will make your skin dry. Put some lotion before heading out. Have moist lipstick with you to avoid dry lips. Instead of bringing lots of skincare products with you, why not buy some of these at nearby cosmetic shops in Seoul as the price and quality of these products are better. They also will give you some samples if you buy some products. I recommend Nature Republic and Face Shop.
11. Have some money with you to exchange Korean wons
Bring some money with you in case you ran out of cash. You can change the money at Hongdae, Itaewon and Myeongdong. Most of the places can only change to Korean wons with US dollars, Euros, British Pounds, Japanese Yens and Chinese Renmibi.
12. Be healthy and hydrated during your trip
Being healthy and energetic keeps you excited and experience more during your visit in Korea. You will get very tired after walking and eating a lot. It is important stop over at resting places to rest your tired body and have your meals to boost your energy before continuing your journey. It is okay to try all kinds of Korean food but make sure to eat at appropriate amount of food to avoid getting stomachaches and headaches or else you won't be able to enjoy even more food and drinks along the way.
Also, you need to have plenty rest during the night the day before you visit places. I frequently walked a lot in parts of Seoul and outside Seoul. I also check out the gigs and music festivals in Seoul. So, after being constantly busy and on the move, I felt fatigue and tired. After having lots of rest during the night, eating and drinking right, I feel energetic the next day and was excited to explore more places. Thus, having enough rest is important. If not, you will definitely feel fatigue and do not have the energy to walk. You will end up constantly staying at your accommodation. That will waste the part of your trip in Korea. Most importantly, have a bottle of water with you always as you frequently walk a lot. You will feel dehydrated if you did not drink plenty of water.
These are some of the tips that I recommended for travellers who are going to visit Korea. With these tips, I am sure that you will enjoy and experience with no constant worries. 
The most important thing to enjoy your visit in Korea is to break the bubble and experience something different. Go out and explore that is totally different from mainstream elements of Korea (eg. K-pop, franchise restaurants etc.). Why not try different kinds of Korean food in restaurants that only provide menu in Korean. Relax and have cup of tea and treats at traditional tea houses. Visit nearby parks and countrysides, especially outside Seoul, to relax and enjoy nature. Cycle along the Hangang River and parks, too. Check out the rock gigs and listen to jazz music at Hongdae and Itaewon. There are plenty of stuff for you to experience while you are in Korea. So, burst the inner bubble, go out and have fun.
Tags : Travel