London Korean Film Festival 2017 Full Programme Announced
Posted on September 18, 2017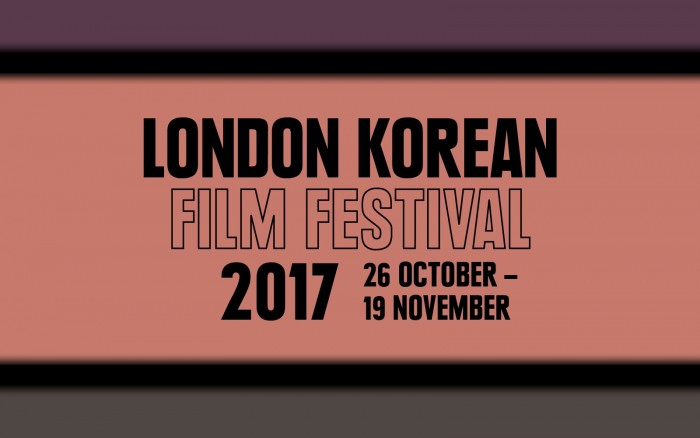 London Korean Film Festival (LKFF) 2017 is back with the 12th edition featuring more than 60 Korean films, from contemporary to classic cinema, with UK and international premieres. This year's film festival will be held in London and across the UK (Glasgow, Manchester, Sheffield, Nottingham, and Belfast) from October 26 to November 19.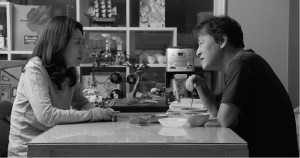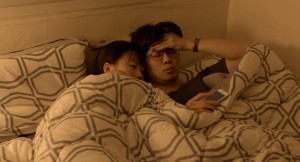 The Day After (2017) and The First Lap (2017)
The film festival's opening and closing film feature actress Kim Saebyeok. UK premiere The Day After (2017), directed by auteur Hong Sang-soo in collaboration with cinematographer Kim Hyungkyu, will be the opening film followed by in conversation with the cinematographer himself. The film, previously selected for Palme d'Or competition as Cannes Film Festival, is a romantic comedy shown in monochrome. The film festival will end with a family melodrama The First Lap (2017), followed by Q&A session with director Kim Dae-hwan, as the closing film.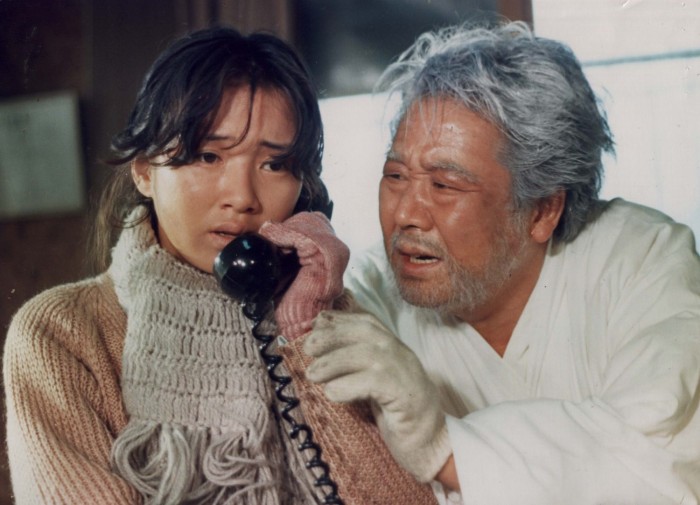 The Last Witness (1980)
An expansive selection of classic and contemporary Korean action crime thrillers will be showcased as part of Korean Noir segment.  This selection includes one of Lee Man-hui's early films Black Hair (1964), The Last Witness (1980) inspired by Kim Seong-jeong's crime novel, Lee Chang-dong's directional debut Green Fish (1997), Kim Jee-woon's A Bittersweet Life (2005), female crime melodrama Coin Locker Girl (2015), and many more.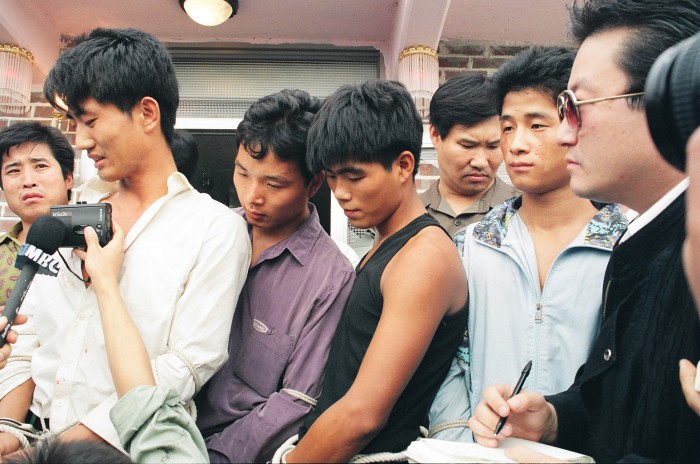 Non-Fiction Diary (2013) directed by Jung Yoon-suk
Tony Rayns will be introducing Korea's Indie Firepower to the UK audiences. The strand includes Non-Fiction Diary (2013) based on first serial murder case in 1990s, Bamseom Pirates Seoul Inferno (2017), black and white tragedy-comedy Merry Christmas Mr. Mo (2016), A Confession Expecting a Rejection (2017) based on discussion with on and off screen characters talking about various subjects including failed relationships and dodgy film courses, and other indie films.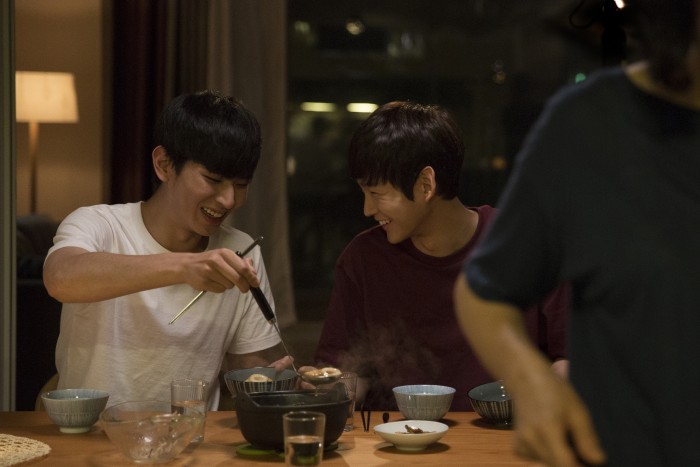 In Between Seasons (2016)
Cinema Now features current films that were screened internationally in cinemas and online. European premiere of In Between Seasons (2016) is based on two gay lovers trying their upmost best in handling family life. Master (2016) is a financial action thriller starring popular actors, Lee Byung-hun, Gang Dong-won, and Kim Woo-bin. Warriors of the Dawn (2017) is set in Joseon era where a group of mercenaries protecting the newly crowned prince.  Huh Jung's horror film The Mimic follows a woman, haunted by her son's disappearance, being lured by a local legend that led her into the cave. Crime City (2017), directed by Kang Yoon-sung, is based on a true story about a detective chasing after the Korean-Chinese gang led by Yoon Kye-sang.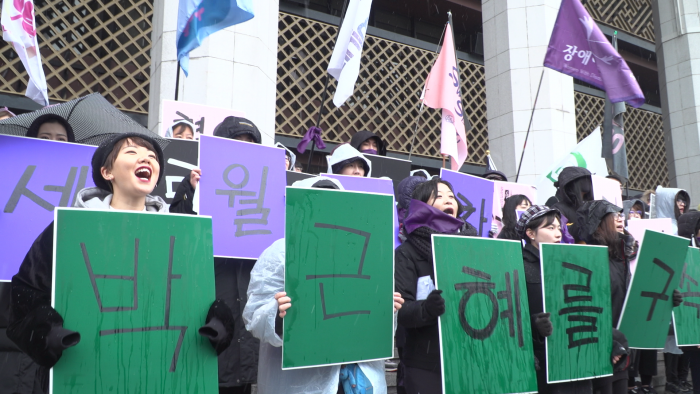 Candle Wave Feminists (2017)
The second edition Women's Voices includes four dramas and one documentary that highlights contemporary women's point of views. Documentary Candle Wave Feminists (2017) focuses on Park's impeachment and her spiritual mentor Choi Soon-Sil's arrest. Feature debut by writer-director Lee Wan-min, Jamsil (2016) follows two women's transformative relationship. Mild Fever (2017) looks into the married couple's subtle relationship followed by a secret revealed from the past. Night Working (2017) follows the friendship between two factory workers, one from Korea and the other from Cambodia.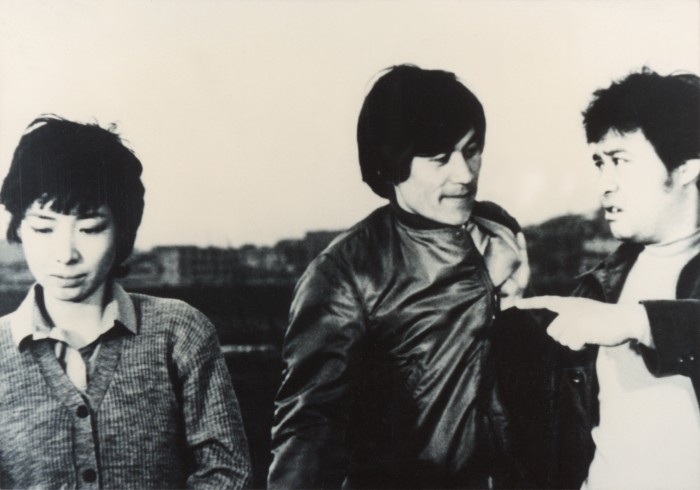 People in the Slum (1982) directed by Bae Chang-ho
Dr. Mark Morris will be presenting a selection of films directed by 1980's veteran director Bae Cheng-ho through Classic Revisited: Bae Chang-ho's Retrospective. His first award-winning film People in the Slum (1982) is related to the rising 'People's Movement' which campaigned against the authoritarian government. Whale Hunting (1984) follows two misfits and a woman wandering around in the snowy landscape. His second period film The Dream (1990) is about the affair between a young Buddhist monk and a beautiful young woman.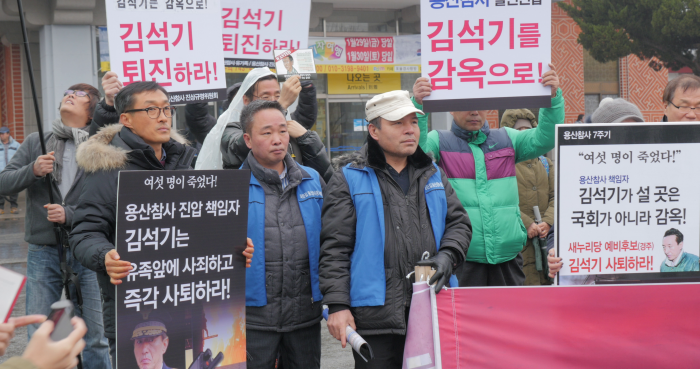 The Remnants (2016)
This year's selection for Documentaries focuses on the structural inequalities in South Korea: Goodbye My Hero (2016), Two Doors (2012), The Remnants (2016), and Kelvin Kyung Kun Park's A Dream of Iron (2012).
The second edition of Artist Video showcases a collection of videos directed by two Korean artists Lim Minouk and Koo Donghee. Lee Minouk's videos include political and poetical work that sides with the vulnerable and those that have been displaced. Koo Donghee's videos follow staged portrayals of the banality of life, interrupted by accidental situations.
A selection of short films from Mis-en-scene Shorts International Short Film Festival includes Tombstone Refugee (2017), Home Without Me (2017), Thirsty (2017), Between You and Me (2017), Dive (2017), The Insect Woman (2017), and 2 Nights 3 Days (2017).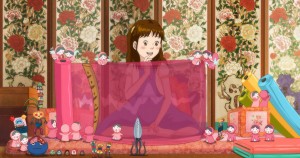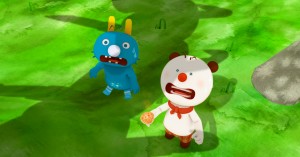 Lost in the Moonlight (2016) and Franky and Friends: Tree of Life (2016)
There will be two animations for younger audiences to watch. Lost in the Moonlight (2016) follows a 13-year-old shy and dreamy girl Hyun Joo-ri being sucked into a fantasy world. Franky and Friends: Tree of Life (2016) is about Kwon and Pong looking for food in Fairytale World followed by learning the meaning behind wastefulness.
Other guests will be attending this year's film festival:
Director Lee Doo-yong – The Last Witness
Director Oh Seung-uk – Kilimanjaro
For Noir forum – Eddie Muller (Founder of Film Noir Foundation) and Hur Moon-young (Film Critic & Programmer)
Director Bae Chang-ho – People in the Slum, Whale Hunting, The Dream
Director Chung Yoon-chul – Warriors of the Dawn
Director Jung Yoon-suk – Non-Fiction Diary, Bamseom Pirates Seoul Inferno, Whale Hunting, The Dream
Director Kim IIl-rhan – Two Doors and The Remnant
Director Lee Wanmin & Actor Kim Saebyeok – Jamsil
Director Kang Yoon-sung – Crime City
The screening schedule will be out in early October.
The full programme of LKFF 2017 can be found here.
Tags : 2 Nights 3 Days,A Bittersweet Life,A Confession Expecting a Rejection,A Dream of Iron,Bae Chang-ho,Bamseom Pirates Seoul Inferno,Between You and Me,Black Hair,Candle Wave Feminists,Chung Yoon-chul,Coin Locker Girl,Crime City,Dive,Eddie Muller,Film,Franky and Friends: Tree of Life,Gang Dong Won,Goodbye My Hero,Home Without Me,Hong Sang Soo,Huh Jung,Hur Moon-young,In Between Seasons,Jamsil,Jung Yoon-suk,Kang Yoon-sung,Kim Dae-hwan,Kim Hyungkyu,Kim Ill-rhan,Kim Jee Woon,Kim Saebyeok,Kim Woo Bin,Koo Donghee,Lee Byung Hun,Lee Doo-yong,Lee Man-hui,Lee Wanmin,Lim Minouk,LKFF 2017,London Korean Film Festival 2017,Lost in the Moonlight,Master,Merry Christmas Mr. Mo,Night Fever,Night Working,Non-Fiction Diary,Oh Seung-uk,People in the Slum,The Dream,The First Lap,The Insect Woman,The Last Witness,The Mimic,The Remnants,Thirsty,Tombstone Refugee,Two Heroes,Warriors of the Dawn,Whale Hunting