Love Forecast (2015)
Posted on July 28, 2015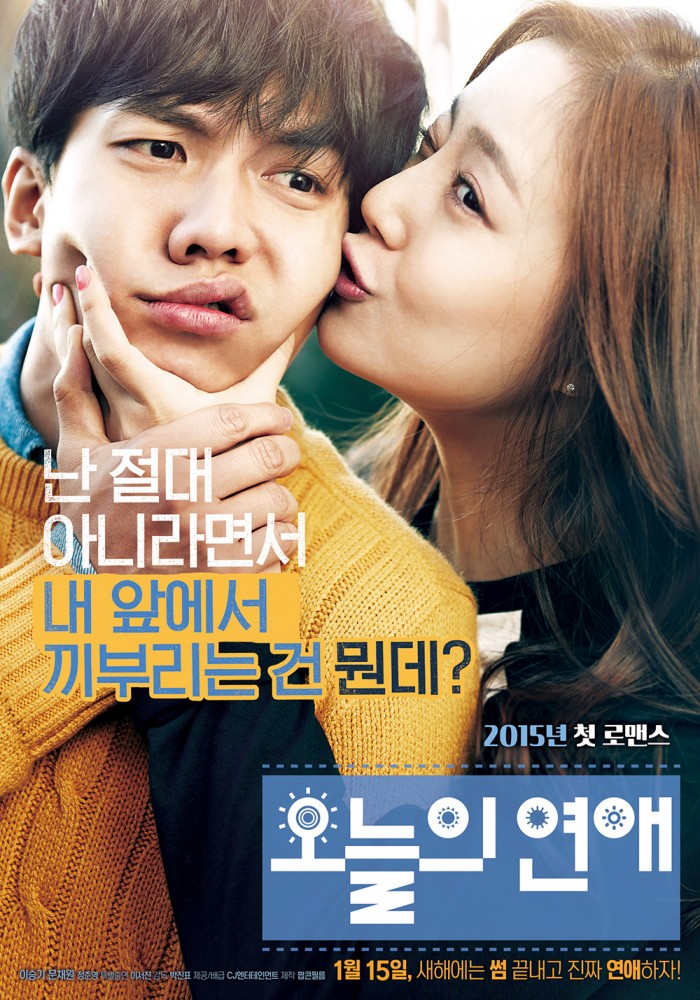 Director: Park Jin Pyo
Cast: Lee Seung Gi, Moon Chae Won, Lee Seo Jin, Hwa Young, Jung Joon Young
Genre: Romantic Comedy
Running Time: 118 minutes
Joon Soo (Lee Seung Gi) and Hyun Woo (Moon Chae Won) are best friends since elementary school. Joon Soo has no luck in being in relationship as he constantly get dumped by previous girlfriends even though he does everything for the girls. Hyun Woo works as the weathercaster. Despite her beautiful appearance, she has a strong personality and acts excessively. Hyun Woo always look for Joon Soo whenever she has love problems. The romance slowly blossoms while they quarrel and concern about each other.
Source: CJ Entertainment YouTube
I fairly enjoyed watching Love Forecast because of Joon Soo's monologues and funny romantic and 'friendly' scenes between Joon Soo and Hyun Woo. It has plenty of common romantic comedy scenes that many of audiences could have notice. Yet, the scenes could make you laugh because of Hyun Woo's outgoing personality and Joon Soo's patience with her. Such case is when Hyun Woo is drunk, her personality totally change from sophisticated lady to noisy and annoying 'child-like' woman. While she is drunk and sad about her complicated secret relationship with her producer, Joon Soo did his upmost best as her best friend to support her. These scenes are very well-related to the audiences who encountered before in their daily lives.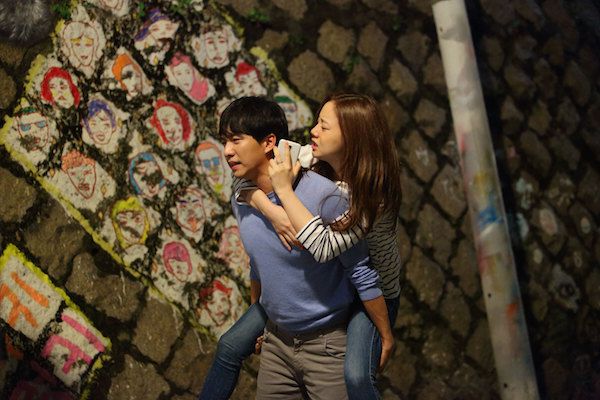 Joon Soo (Lee Seung Gi) takes drunken Hyun Woo (Moon Chae Won) home
The first half of the film was enjoyable but the second half was not. It is the complicated "push-and-pull" love relationship between Joon Soo and Hyun Woo. Joon Soo keeps asking Hyun Woo to be his girlfriend but she rejects and then he decides to give up on her. Then, both of them think about each other. She regrets and look for him. It goes on and on throughout the second half of the film. Not enjoyable one but there is a light of hope, which is very obvious, that they are going to live happily ever after as Hyun Woo thinks about and now realize that Joon Soo cares about her a lot since young.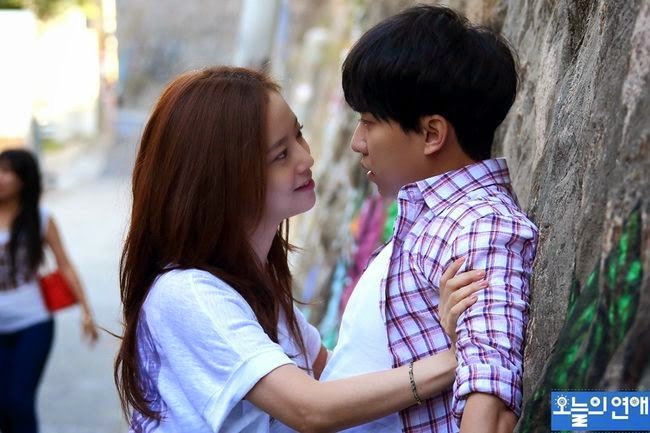 Best friends who are in love
Both Joon Soo's and Hyun Woo's love relationship keep the storyline going with the popular supportive casts like Son Ga In, Lee Seo Jin, Jung Joon Young and Suzy. Their relationships with the characters clearly show smooth acting chemistry among the casts. The casts are able to portray the characters through cute and serious gestures in love relationships that audience could relate to. It manage to save the second half from not being another long-winded "push-and-pull" relationship. The film is wrapped nicely with a lovely ending about how Joon Soo confessed to Hyun Woo at a theme park. Joon Soo's love confession is courageous and sweet that Hyun Woo could not believe that he does it.
Love Forecast is funny and sweet romantic comedy that audiences would love to watch that have romantic scenes, including drunk scenes, and popular supporting casts. Despite the usual "I hate you but I love you" friendship to relationship, its storyline is steady and ended nicely with icing on top. The overall film have common elements of romantic comedy but each other's relationship and with other characters are not too cliché. Simple, funny and sweet romantic comedy to watch.
Rating: 6/10
Tags : Hwa Young,Jung Joon Young,Lee Seo Jin,Lee Seung Gi,Moon Chae Won