MButton: Button Covers as Fashion Accessories
Posted on January 8, 2014

The Little Prince Unique Button Covers(Source: MIK Facebook)
Tired of having brooches and tie as accessories for your button shirts or collar shirts? MButton, known for their button covers, are the perfect fashion accessories for you.
About MButton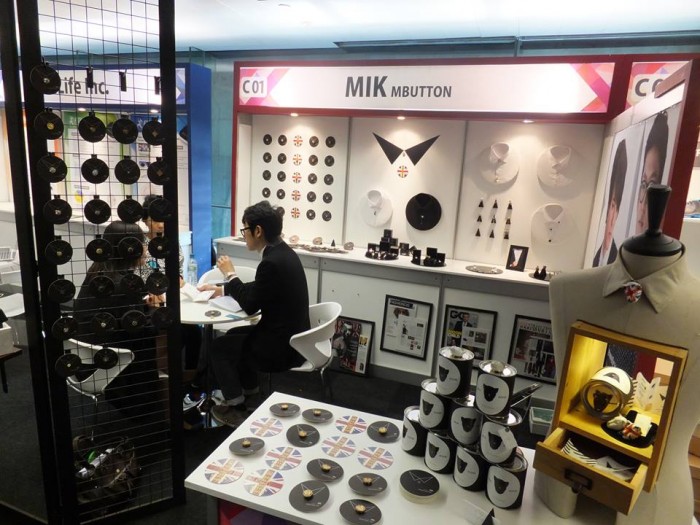 MIK MButton at KBEE 2013 in London (Source: MIK Facebook)
MButton, founded by Lim Dong Wook and under MIK, was established in May 2008. MButton's main fashion item is the button covers which covers the button of clothing and it's easy to wear or change. It's true that fashion accessories are popular among women. However, since the fashion for men has grown rapidly, MIK has taken the opportunity to design and make button covers that are not only for women but also for men. They analyse and design these button covers based on functionally and designs in detail. This means looking into the recent trends that people are into, finding the right materials, sketching out the designs, building and assembling each material into unique button covers. They continue to strive to be a recognized jewellery brand among the fashion markets. They have featured their button covers and accessories at the Seoul Fashion Week and Korean Brand Entertainment Expo (KBEE) including their participation at the KBEE in London. The founder has participated in SBS's fashion collaboration survival show, Fashion King, which the celebrity-and-fashion-designer teams compete against each other based on missions.
The Button Cover Lines
Clockwise: Modern – Unique – Vintage – Black Label (Source: MIK Official Website)
There are four different lines to choose from. Each of them have their own design and concept that suits the customers' preferences. Modern button covers have simple designs that matches well with classic collar shirts and suits. For the Unique button covers, these have specific and eye-catching designs, which trendy and fashionable people would love to wear.  Currently, the designs for Unique are birds, puma (collaboration with KOHN), deck of cards, cats, The Little Prince, crown with Union Jack, and many more. The Vintage button covers have the antique sense of bronze and patterns. Lastly, MIK creates The Black Label button covers which come together with time pieces. MIK also use their own designs into making other accessories like necklace, ring, and brooch.
Thoughts About MButton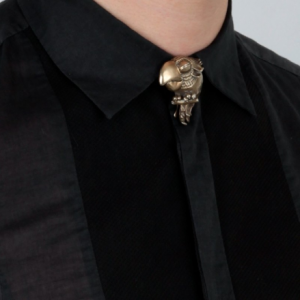 Bird Unique Button Cover (Source: MIK Official Website)
Each button cover has its own unique design and functionality that is created in-detail. There are plenty of designs to choose from as some are simple while others are eye-catching. These button covers are the perfect fashion accessories for men as they dressed up to be cool and eye-catching gentlemen. Also, these can be attached easily to their clothings instead of wearing boring ties. These can also be worn by women as they can also add them to their own fashion accessories collection. MButton's button cover is a must-have fashion accessory which might be noticeable from your friends and peers.
This year, MIK will be launching an online store so you can purchase button covers and fashion accessories. Stay tuned for that as they will be launching their store online soon. You can find more information through website, blog, portfolio, and Facebook.
Tags : Button Covers,Fashion,Fashion Accessory,MButton,MIK