Medical Top Team (2013)
Posted on January 8, 2014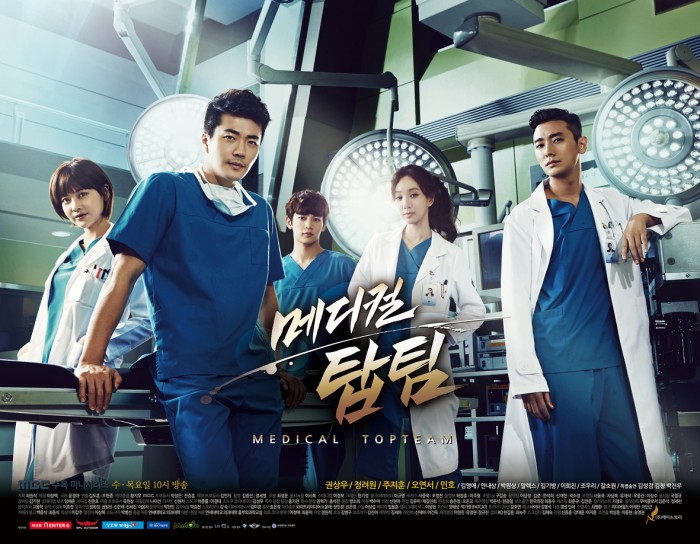 Chief Han Seung Jae (Ju Ji Hoon) created the Medical Top Team at Kwang Hae University Hospital. The Medical Top Team is team of specialized doctors who are involved in diagnosis, research, and surgeries on rare and incurable diseases. Each doctor has their own capabilities and knowledge from their own field. Doctors like Park Tae Shin (Kwon Sang Woo) and See Joo Young (Jung Ryeo Won) joins in the team. The team also struggles due to the hospital management's power.
Medical Top Team bored me to death for many reasons. Right after a few episodes, the scenarios became a total mess especially the script from characters and scenes are so confusing. At first, I enjoyed watching the doctors dealing with side scenarios where they have to treat the patients on specific diseases. They are given the tasks while their main mind set is saving people's lives. They put themselves to the test while exchanging and helping each other out in discussing serious medical diagnosis and surgeries. Also, there were a few laughs when they had each other and having friendly conversations.
For the doctors' own personal problems, it was way too complicated. Also, there were way too much cliches that gave me lots of headache. Each of their problems are clearly shown from one episode to another. However, why the doctors like, Han Seung Jae and Park Tae Shin, didn't even want to share their problems with their fellow colleagues. It is painful if they would tell the others about it but I think this is just too much when it comes to dragging on if "I'm not going to tell" concept continuously. Then, a few supporting characters who worked at the hospital, such as Choi Ah Jin (Oh Yeon Seo) and Vice President Shin Hye Soo (Kim Young Ae), end up having a disease. Of all things that the writer could come up with. I don't think these scenes are considered to be very good climax that make me hook up with it. What's worse is that the ending is really disappointing as Vice President Shin and Kim Sung Woo (Choi Min Ho) go to their own paths while others worked it out in getting the Medical Top Team back on track. I was literally grabbing my head in shock with dissatisfaction.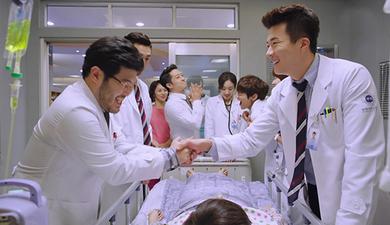 The Medical Top Team is not the top team because it, most of the time, goes downhill because of the power of hospital management and Han Seung Jae.  Although it is difficult to understand the medical terms that they said, it was fun watching the doctors doing their upmost best in taking care and saving the patients. The whole drama which I am not fully satisfied at all is that the plots from the script is too confusing. I watched certain scenes a few times but I was still left with question marks in my head. I wouldn't recommend you to watch Medical Top Team even though you have well-known actors and idols like Kwon Sang Woo and Choi Min Ho. The casts did well in being the cool doctors who save the patients but, like I said before, the script is a total mess while there are so many annoying cliches.
Rating: 5/10
Tags : Choi Min Ho,drama,Ju Ji Hoon,Jung Ryeo Won,Kim Young Ae,Kwon Sang Woo,Medical,Oh Yeon Seo