MFBTY Brings Upbeat and Sentimental Korean Hip Hop
Posted on October 20, 2013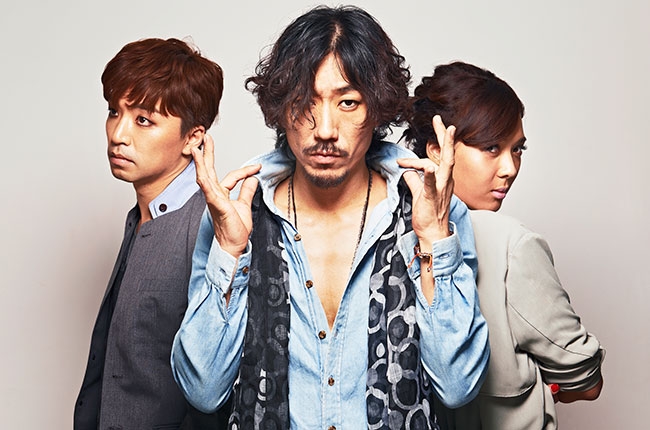 MFBTY (My Fans Are Better Than Yours) comprises of Tiger JK, Yoon Mirae, and Bizzy who come together to show their distinctive style of Korean hip hop. On 27 January 2013, they debut through the B2B showcase, 2013 K-pop Night Out MIDEM 2013, follow by releasing their first single, Sweet Dream.
Sweet Dream has the hardcore electro-hip hop beats that make the listeners go wild. This is definitely worth blasting this music at clubs or even listening through your earphones. As you listen to the music, you can feel the strong bass beats that make your heart thumps. The hip-hop trio has definitely entered to a grand entrance to show their unique talents with the upbeat Sweet Dream.  
In early September, Tiger JK returns with his ninth release, The Cure, which he collaborated together with Yoon Mirae and Bizzy. The mini album is Tiger JK's management company's, Feel Ghood Music, first project. The trio show the strong and sentimental songs that depicts the message on thinking positively while going through obstacles in life. The album consists of nine songs that have their latest tracks, such as The Cure and Beautiful Life, and first EP tracks, like Sweet Dream. While listening to the whole album, it made my mind calm and nod my head along with nine unique songs.
MFBTY's music has been spreading across the word with their unique Korean hip-hop music. Although words could not be understood by international listeners, the music is the language that everyone can fully understand the meaning behind them. They considered as the masters who bring the true essence of hip-hop while providing meaningful lyrics with strong feelings which are from the bottom of their heart, mind, and soul. Their songs is the whole package full of strong and powerful beats that will make your mind flow along with the music. Let's see what are they going to come up next with their roaring beats which will shake the whole world in the near future. The album review on The Cure will be posted soon.
Tags : Bizzy,Hip-hop,MFBTY,music,Tiger JK,Yoon Mi Rae