Namul's Bibimbap, Brighton, UK
Posted on July 26, 2014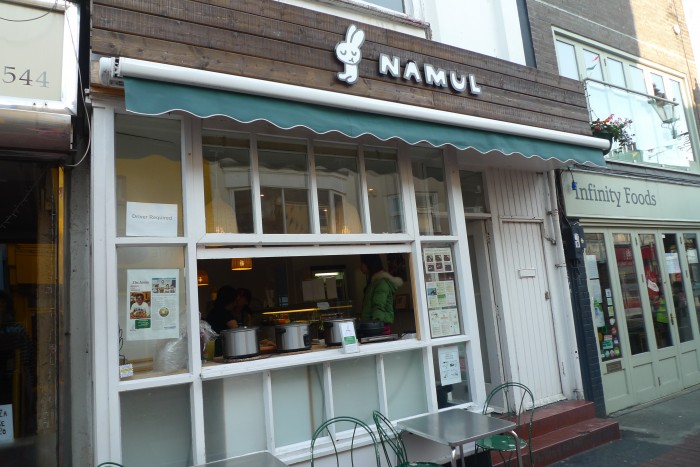 When you are done having fun in the sun, you will feel hungry and start craving for food. Korean food. Probably something not too heavy. Just a simple meal. Bibimbap. After enjoying my visit in Brighton, while on my way to the Brigton train station, I passed by "Namul" which is at Gardner Street. You will not miss it.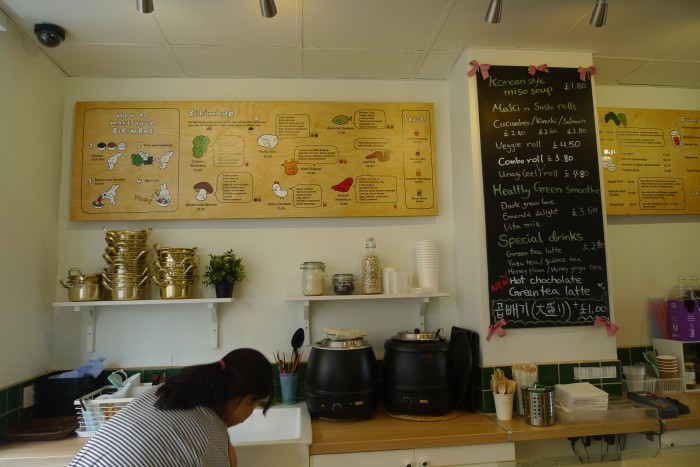 Order your own Bibimbap and drinks. You can eat-in or takeaway.
I immediately went into the store and decided to have a Bibimbap takeway so that I can had my early dinner in the train. My first impression when I saw the whole restaurant atmosphere is warm and friendly while the lovely staffs ask what I would like to order. Beautiful sounds of Korean ballads and indie music add in the warm ambience. A very comfortable environment for you to enjoy. There are also seatings downstairs if you want to eat in.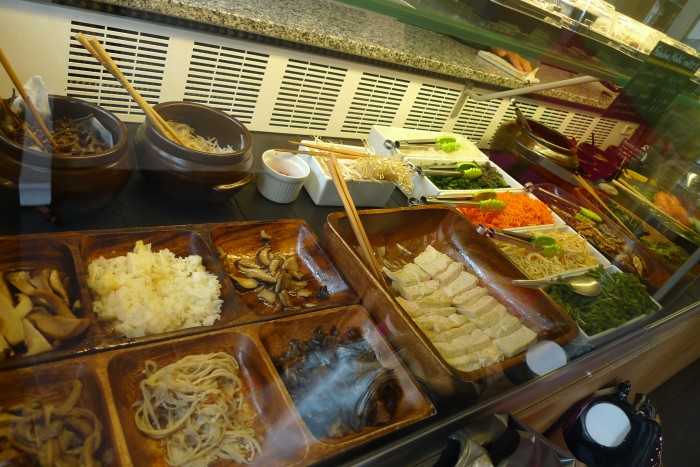 So many mouth-watering toppings
I was given a choice of what kind of Bibimbap I want to have. You have a choice of rice (they have brown rice), a choice of toppings (classic bibimbap, mushroom special, fluffy tofu, beef bulgogi, spicy chicken, assorted sashimi, just eel, and kimchi adventure), and a choice of sauce (chilli gochujang sauce, soy sauce, soybean ssamjang sauce, and black goma sauce). There were so much colourful toppings that are displayed that I want to try everything or ask the lovely day to put every single topping on my dish. Still, not to be too greedy, I decided to have the beef bulgogi bibimbap with chilli gochujang sauce and brown rice. I also had kimchi as a side dish. It is packed nicely in a takeaway bowl.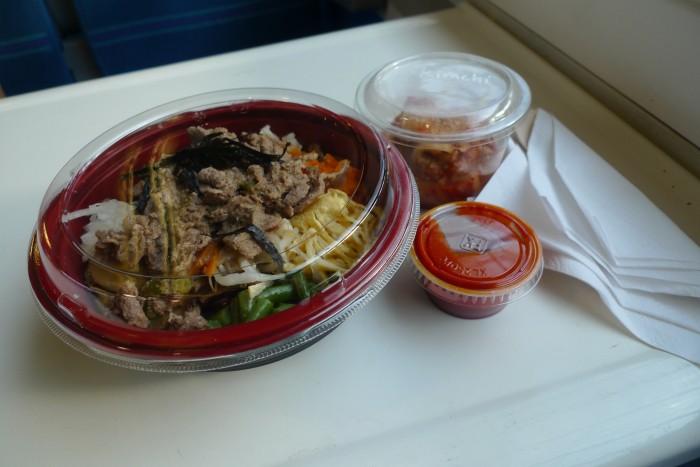 I got on the train back to London and start to have this lovely meal during the journey. Put the sauce in the bibimbap, mix it all up, and eat it. The toppings are tasty and fresh. The beef is not too chewy. I can taste the light marinade that melts in my mouth. The vegetables have the crunch and I can taste the spicy kick from the chilli gochujang sauce. The kimchi has the amazing spice that goes well together with the bibimbap. It has a bowl full of lovely ingredients that made me feel happy. It has harmonized flavours. I feel energized after having this healthy meal and relaxed throughout the rest of my journey back to London.
Beef Bibimbap and Kimchi
The price of meal is not only affordable (£4.95 – £10) but it is also healthy and yummy which you should had them during your visit in Brighton. So, why not enjoy the summer in Brighton with the delicious Namul's bibimbap. Get you Bibimbap takeaway and have fun in the sun by the Brighton Beach or relax and enjoy the calm seas near the Seven Sisters Cliff.