Nobody's Daughter Haewon (2013)
Posted on October 13, 2013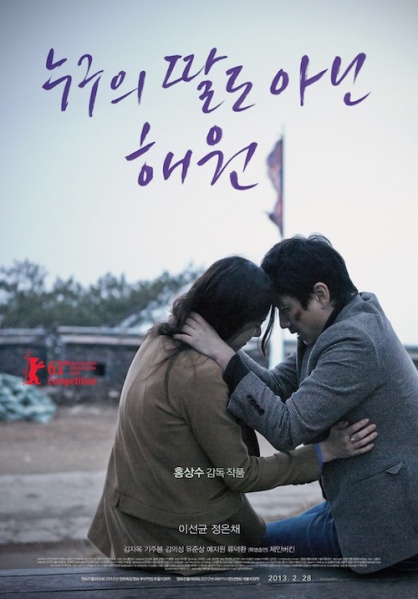 Director: Hong Sang Soo
Casts: Lee Sun Kyun, Jung Eun Chae, Yu Jun Sang, Ye Ji Won, Kim Ui Sung, Kim Ja Ok, and Ryu Deok Hwan
Genre: Drama and Arthouse
Running Time: 90 minutes
After Hae Won (Jung Eun Chae) says her goodbyes to her mother who is going to Canada for good, she decides to call Sung Joon (Lee Sun Kyun) whom she hasn't spoke to for a long time. Hae Won had a secret relationship with his university teacher, Sung Joon, who is a married man. Both of them are having a hard time trying to keep this relationship a secret. However, Hae Won feels depressed while having some senses of dream and happiness. On the other hand, Sung Joon wants to leave his family and career behind. He wants to be with Hae Won forever but she rejects him due to her concerns about his life. Along the way, she meet her friends and random people. It either could be her dreams or reality.
After having Nobody's Daughter Haewon premiered at the 63rd Berlin International Film Festival, it has received invites from various film festivals around the world. This is due to Director Hong's well-known filmmaking skills and meaningful storyline.
This film depicts a lot of conversations between Hae Won and other characters, including random people in similar locations while not putting so much editing such as the use of camera movement from one frame to another. Throughout the whole film, Director Hong focuses on conversations that Hae Won has which typically based on certain situations which could be linked into one. Hae Won has great quality times on the last day with her mother before she goes to Canada for good. While going to places where her mother used to have great memories, both Hae Won and mother exchange each other's love and comfort. This describes the importance of mother being known as the role model who has been taking care of the children since young. Hae Won hesitates to let her mother go because she is grateful to have a caring mother.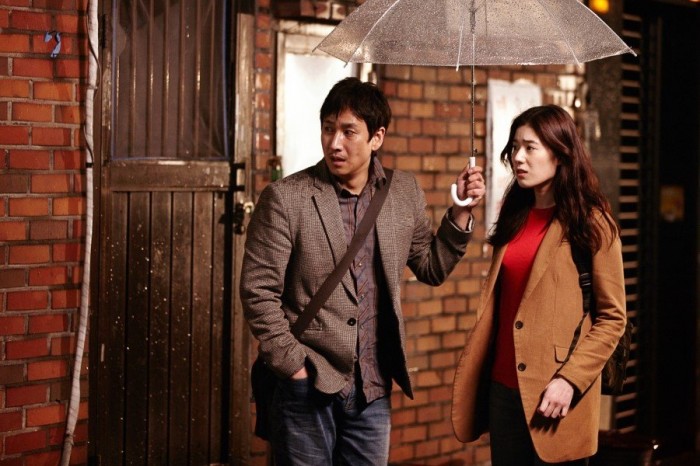 Hae Won's story continues with meeting people while having the secret relationship with Sung Joon. Most of the conversations are her career and dreams. Hae Won either receives compliments or people will talk behind her backs. Even though both Hae Won and Sung Joon tried their best to keep this relationship a secret, most of the people eventually found out thanks to the wonders of drowning their emotions through soju. Hae Won is trying to get along within her environment and establish her own identity but, sometimes, situations get in her way. Sung Joon, for example, keeps going after Hae Won and said that he wants to be with her. However, Hae Won says that he has to be with his family and asks to stop the secret relationship. At the same time, she asked herself whether she wants to continue this relationship or not. So, while watching the film, Hae Won meets various characters that either support or trouble her. This could be identified based on the small chapters of her diary entries, dreams, or her real life.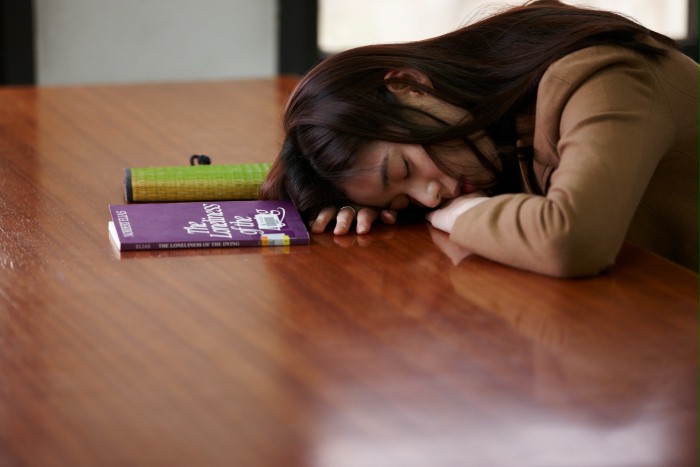 Similar to Director Hong's previous works, HaHaHa, he has implemented repetitive and camera panning scenes that reflects Hae Won's collective memories, known as the chapters of her life, through writing diaries and being in her dreams. He has put each scene and objects repeatedly that show the in-depth essence of how Hae Won explores the wonders between dream and reality. Examples like she meets well-known Jane Birkin whom she admired her and randomly talks with the professor who knows Martin Scorsee show that Hae Won wants to be in a different place that could fulfil her dreams and happiness. Also, through continuous repetitive in visiting parks, going hikings, statues eyeing on her, and others represent the conflicts of Hae Won's psychological aspects of letting go of her mother and trying to not being involved in a secret relationship with Sung Joon. Director Hong does well in representing repetitive images that have in-depth meanings of Hae Won. However, depending on the audiences, some might not fully understand because of repetitive images. Director Hong's intention is once the audiences has watched the film, they will leave the cinema and start building up questions especially when they are satisfied or in confusion.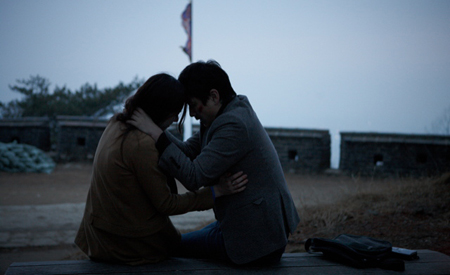 Nobody's Daughter Haewon brighten ups the autumn days with recalling Hae Won's memories or chapters of life through diaries and dreams. The conversations which Hae Won had builds up her own decision of identity and life while concerning about her mother and Sung Joon. Director Hong's works has, yet again, spark the cinephiles and film critics' interests on honest storyline and mis-en-scene that are repetitive but with symbolic meaning and representation of Hae Won's story. This film is has the wonderful tales of Hae Won who is in both dreams and reality in fulfilling her own happiness while conversing with the people whom she cared and the random people whom she bump into.
Rating: 7/10