Please Look After Mother by Kyung-Sook Shin
Posted on March 25, 2014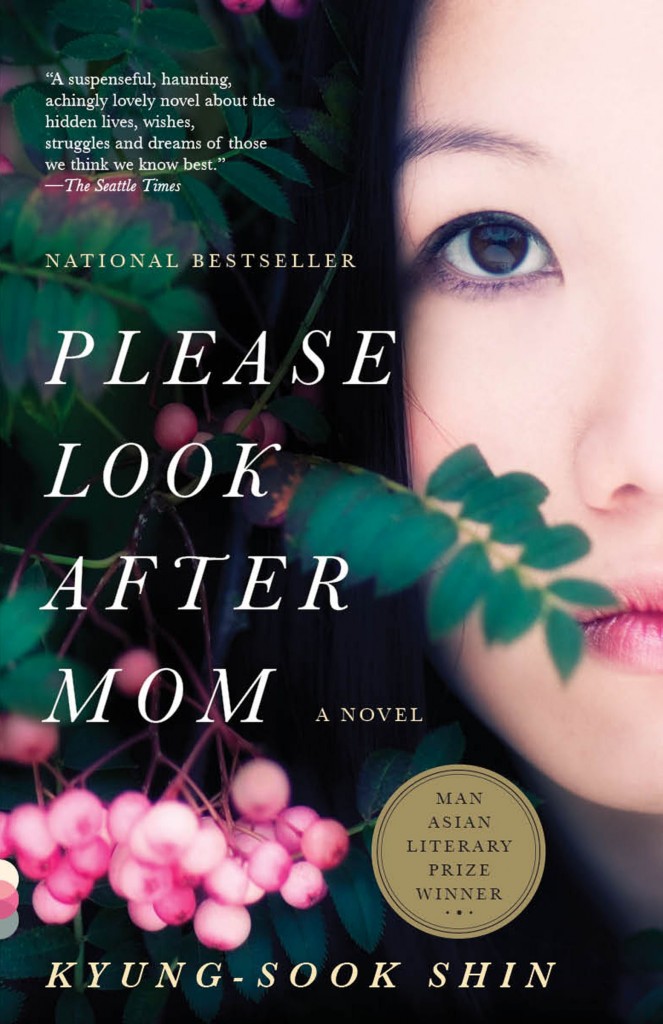 So Nyo, a wife and mother, previously suffers from a stroke which causes her to be vulnerable and, sometimes, confused. One day, she travels from the countryside to Seoul with her husband to visit her children but she is separated from him at the train station. Her children and husband searches for her mother. While searching for her, they recall about her mother who has been sacrificing a lot to support them.
In 2009, a million of copies of the novel is sold within 10 months after its release in South Korea. The novel was known internationally and won the 2011 Man Literary Prize. It is also selected as Oprah's "18 Books to Watch" and Amazon's "Best Books of the Month" in April 2011. 
I cried so much while reading through the pages of this novel. Each chapter is based on one person point of view who share their memories with So Nyo, mother and wife of the family, in the countryside and Seoul. Shin written on how the characters connect with the readers. This means putting ourselves in the character's shoes on how we thought about our mothers and children. I enjoyed reading how I put myself in the character's situations and think about how their mother must have gone through so much in giving what's best for her children and husband. Their stories about having regrets and/or being thankful for what So Nyo did made them wonder if there is the time to say heartfelt words to her. Also, how those So Nyo feels when her children is having a hard time that made her want to give as much support as possible. These stories are closely related to our daily lives with families.
With the concept of mother, it is written with passion and heartbreaking as Shin wrote every single detail about So Nyo's life. The little bits and pieces of what So Nyo did for her close family members, from household to taking care of the children, touches my heart. Even if it just a small chore that So Nyo has to take care of, it still make me tear a bit. Those moments make me think and feel how much my mother must have gone through in not only taking care of me but also to my family. While reading this novel and thinking about my mother, I was on an emotional breakdown as my heart shakes with happiness and sadness. 
Please Look After Mother is the key to open the readers' mind and hearts which they could associate with desires, heartbreaks, and memories with their families including mother and children. 'Mother' is the strongest person that gives the readers hope and inspiration. As you go through this novel, your tears will fall while you think about not just your families but also your mother whom you talk and argue with. Also, you will feel grateful for how your mother has gone through raising you up since you were born. The novel is a tearjerker that the characters' thoughts about So Nyo's life are related to your life. 
The book can be purchased at Amazon (Paperback and Kindle) and Waterstones. Also, Shin will be coming for the Korean Market Focus 2014 at the London Book Fair on 8 – 10 April. She will be talking about her writing career and novel.
Tags : Kyung-Sook Shin,Literature,Novel