"Reflections" with Aqua Nature Paintings
Posted on October 25, 2013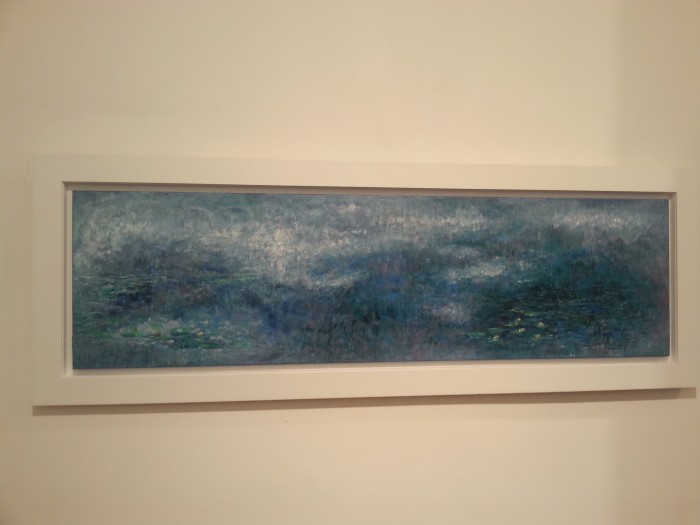 Kim Dok Hi completed a BA in Applied Art at Sung Kyun Kwan University, Seoul, and BA in Fine Arts at Melbourne. Not only she had her solo exhibitions in Australia, she also showcase her oil paintings in Singapore, France, Japan, London, and Russia. Her works are sold at the Moscow International Art Fair. These are also acquired by  the Australian National Museum and Moscow's International Design School.
At the MOKSPACE, London, she presents her "Reflections" oil painting series that reflect the natural landscapes of calm and serenity.  She didn't paint based on the photographs and being on location. Instead, she paints natural lakes, mountains, and water lilies which are through her own imagination. She uses a mix of blue, green, and white that blends well to become reflections of sky and water. With the large canvases, her brushstrokes and layers of meanings signify the notion of mixing colours, texture, and length.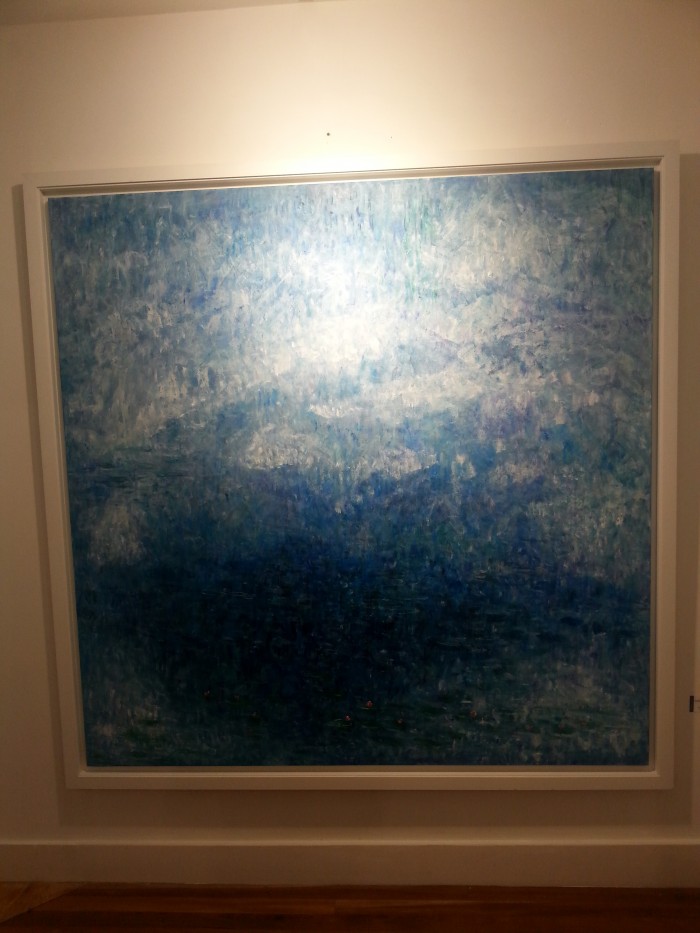 Her paintings can make the viewers' mind calm as they find peace and quiet while looking at her works. Also, by looking closely in the paintings, the viewers could identify which is the lake, sky, water lilies, trees, and snowy mountains. To me, the aqua ocean and blue sky metaphorically present a sense of serenity. These paintings calm my mind and I breath with happiness as if I was in the location to enjoy the natural landscapes. I imagine myself sitting by the lake with clear blue sky and green plants while listening to ballad music and reading a book. "Reflections" brought me to the natural wonders that cannot be destroyed.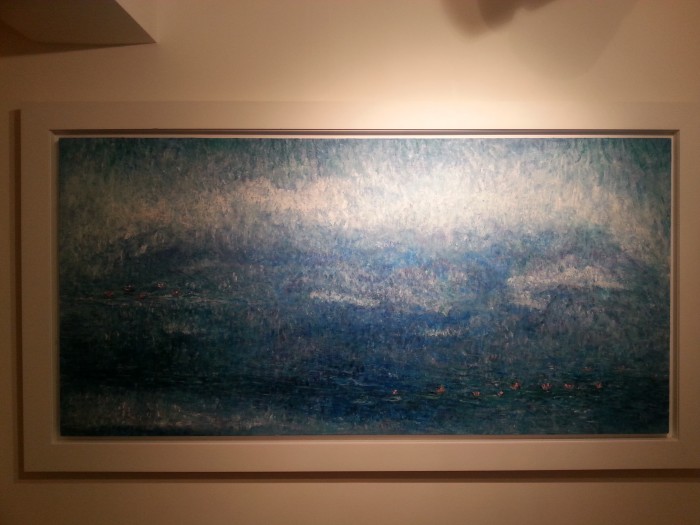 Through Dok Hi's 30 years experience in oil paintings, she has brought the viewers into the oceanic natural landscapes with tone and texture of colours on canvases. These paintings have forms of calm and serenity that the viewers can imagine themselves enjoying great moments at these landscapes. To have a closer look at Dok Hi's "Reflection" oil painting series, you can visit the MOKSPACE, London. This exhibition will be held until the 12th November. 
Tags : Art,Kim Dok HI,Nature,Oil Paintings