Reply 1997 (2012)
Posted on October 28, 2013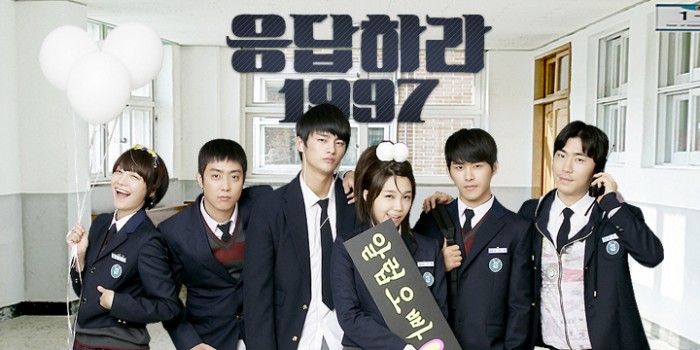 This drama is about six former high school friends from a school in Busan who meet up at a gathering in 2012. They think about great they had in the year 1997. The whole drama plot moves back and forth between the 90s and today. The story focuses on Sung Shi Won (Jung Eun Ji) who idolizes her favourite boyband H.O.T. while she has great times with her five high school friends.
My first thought was 'Oh great, another high school drama!'. That is because it will be boring if it's the typical high school drama with sweet and dreamy romance. Once I watched this, I took back my first thought. It's really good. I laughed at every single episode especially when they were in high school and it's in Busan. Yes, it's different because the casts use the Busan dialect. I enjoyed how they conversed with one another. Also, I admired how Shi Won and her friends are on their wonderful adventures in high school especially when it comes to idols, love, and sex. It reminds you how you spend your days in high school.
Throughout this drama, I was intense because I was thinking whose Shi Won's husband: Yoon Jae or Tae Woong. Every time when I see the ending of each episode at the middle of this drama, I seriously (I mean seriously) want to know who is Shi Won's husband. I was on an emotional roller coaster ride when I was watching the love triangle (Yoon Jae – Shi Won – Tae Woong). I was supporting them and wanting Yoon Jae to be her husband. Which guy would you prefer to be Shi Won's husband? The ending was truly amazing that tied the whole drama perfectly well in a package.
I'm surprised that Seo In Guk is in this drama which it's his first debut. I'm impressed with his acting especially when he uses the Busan accent and being lovely and romantic on certain scenes. Because that, I admire him not only as a singer but also an actor. This drama gives the new actors (like Seo In Guk, Jung Eun Ji, and Hoya) the opportunity to showcase their talents beside singing. They're pretty good but I'm sure it's the beginning for them and I hoped they have more opportunities to be featured in future dramas.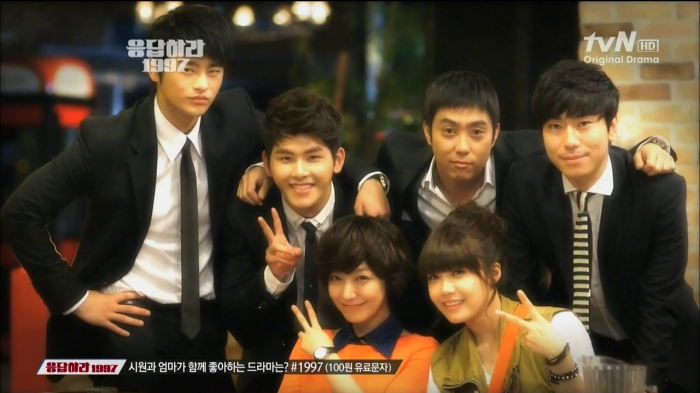 Besides that, I learnt about the K-pop fan culture in the 90s such as fanclubs for H.O.T, Sechkies, and DBSK (Dong Bang Shin Ki). It made me realise how fans idolize and support their idols such as attending concerts, creating fan fictions, purchasing CDs, and attending award ceremonies. This drama gave me a glimpse of K-pop fan culture. I still prefer the 1st generation of K-pop idols where those are consider good music to listen to. Nowadays, at present, where have these good quality of music gone to?
This drama is a must see for various reasons:
(1)    The flow of going back and forth of time periods which explains about their memories and stories
(2)    You'll laugh when you enjoyed their time in high school
(3)    Interesting to hear the Busan accent
(4)    Makes you intense to find out who should be together: Shi Won and Yoon Jae or Shi Won with Tae Woong
(5)    Great interesting characters
(6)    An understanding the K-pop fan culture in the 90s
What are you waiting for? Go and watch this drama. I'm sure you'll not going to regret this.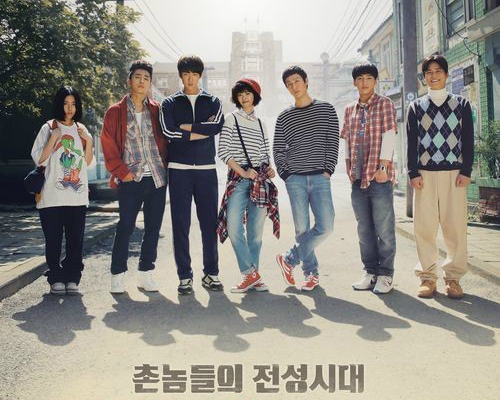 Currently, Reply 1994, a follow up to Reply 1997, is currently aired during the weekends. Hopefully, Reply 1994 is as good as Reply 1997.
Rate: 9/10
Tags : drama,Jung Eun Ji,Seo In Guk,TV