Rock 'N' Roll Radio: "Shut Up and Dance"
Posted on August 15, 2014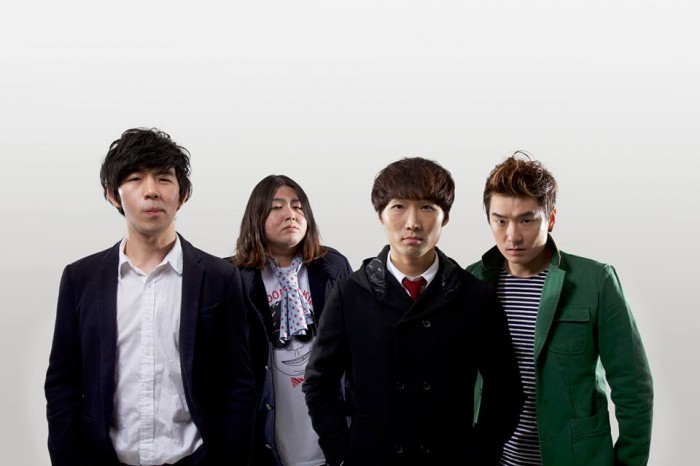 Kim Nae Hyun (Vocal, Guitars), Kim Jin Gyu (Guitars, Vocal), Lee Min Woo (Bass, Vocal), Choi Min Kyu (Drums) (Photo Credit: Rock 'N' Roll Radio Facebook)
Late last year, I found out about Rock 'N' Roll Radio through their performance at Balcony TV. The first song that I heard is "Shut Up and Dance". This song was so addicting to listen to that I decided to look into this band. Rock 'N' Roll Radio, a four-member rock band, debuted in 2012. They have been performing over 100 performances in Korea (eg. JET Festival, Zandari Festa, Seoulsonic Festival, Grand Mint Festival, and AIA Real Life Now Festival 2014) and their first international performances in the US (SXSW 2014 and 2K14 Seoulsonic). They received various awards such as Hello Rookie of the Year 2013 (EBS Space), one of the finalists for Redbull Live on the Road (2013), and Balcony TV Global Music Rumble Winner. Earlier this year, they were nominated at the 11th Korean Music Awards (Modern Rock Album of the Year, Modern Rock Song of the Year, New Artist of the Year, and Band of the Year – Netizen's Choice).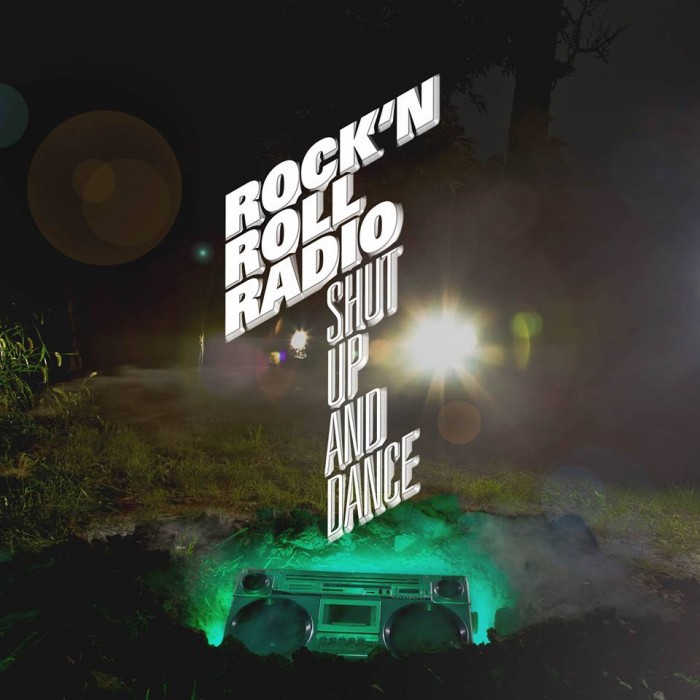 (Photo Credit: Rock 'N' Roll Radio Facebook)
They released their first album, "Shut Up and Dance", last year. The album title says it all through their balance and range of vocals and instrumentals. Once you click the play button, you will just keep quiet and dance to 14 songs. The highlight of this album is that each vocal and instrument  are played out as major parts of the song. In "낸들 어쩌겠어요 (What Should I Do)" and "Mr.", both guitar and bass played the same tune and, also, giving the bass as the lead instrument while the vocals are sang. "One Week" showcase all instruments as the vocals were sang through. The drums are highlighted in the choruses while the guitar and base take turns in presenting its sound in each verse. 
Live performance at Hello Rookie July 2014 (Source: Hello Rookie YouTube) 
The title track, "Shut Up and Dance", says it all: just keep quiet and dance. Its lyrics make listeners relax and de-stress and, then, go wild as much as they can. The band use the similar highlight technique. The instrument sounds don't overlap too much as each instrument gets the chance to be in the spotlight without leaving any pauses behind. "Neverland" and "Under the Light" are some of my favourite tracks. These have the subtle meanings with soft rock tunes. The vocals sang at the right pitches that harmonize well. The beats and tunes may sound simple but they evoke feelings as they play both of these elements.
Live performance at CJ문화재단 AZIT live 2013 (Source: Rock 'N' Roll Radio YouTube)
Rock 'N' Roll Radio play vintage pop and groove rock that will make you dance like there is no tomorrow. The harmonized vocals and instruments strike out dynamic elements with focus on individuality. Some listeners might interpret how the tracks speak for itself in different ways like "Ocean" and "You and I". The first album is a package full of danceable tracks that listeners will enjoy, both fun and relaxing.
Follow them through Facebook, Twitter, and YouTube. Purchase their album via iTunes.
Tags : K-Indie,music,Rock,Rock 'N' Roll Radio