Seoul Bakery with Love and Comfort
Posted on May 7, 2014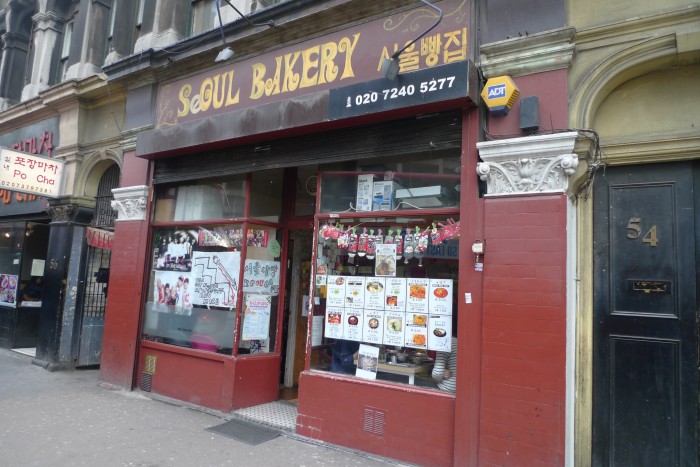 If you are looking for some cheap and delicious Korean food in London, especially when you come to visit London for the first time, then head over to Seoul Bakery. Yes, the first thought in your head would be that there are some lovely tea and cakes. Unfortunately, it's not. Seoul Bakery is along the St. Giles High Street where you can find loads of Korean restaurants. It is just 5 minutes walk away from the Tottenham Court Road station.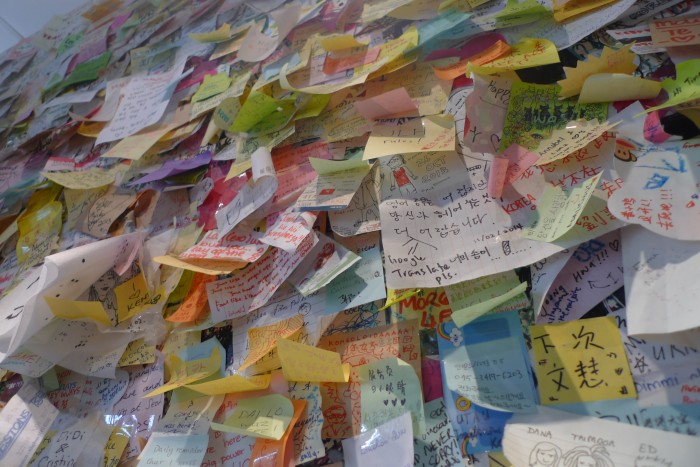 The small but comfy restaurant has a variety of simple Korean food to choose from that are perfect for your meals. Once you enter into this place, you will find that there are loads of little notes which are stick to the walls. Little notes which are written by customers which said that the food are awesome and they want to come back here again. You can leave a note after your meal. I came here a few times before and the taste and atmosphere are still the same even when I haven't been here for almost a year. It reminds me of the good old days followed by imagining that when I was in high school, I would go to a nearby small restaurant and have simple meals and snacks.
 Cheese Rappoki and Beef Kimbap
For the food, I ordered my usual favourite dishes: Cheese Rappoki and Beef Kimbap. The Cheese Rappoki will immediately send you straight to happy heaven. When I say happy, I mean really happy. The cheese together with ramen melts in your mouth which makes you smile from cheek to cheek. The bouncy texture of tteok and delicious fish cake adds volume to the dish. The dish is not too spicy but it has a full body of joy that you just feel happily giddy while you are eating. The beef kimbap is simple but you can feel the crunchiness of vegetables and light taste of beef that compliments a well-rounded taste. A perfect selection of dishes for just one person and it only costs £10.
There are plenty of dishes that you could order, from bulgogi set to kimchi fried rice to naengmyun (cold noodle which is popular during the summer, which I would recommend that you should try those. It's not a good idea to come together in very big groups because the restaurant is small and not a lot of seatings. Try to avoid the meal rush hours. If you are not able to get seatings and on a rush, you can get takeway food. In Seoul Bakery, you will walk down the memory lane while savouring the warm and comfort delicious food. So, Seoul Bakery is one of the must-eat restaurant when you are in London.
Tags : Food,Restaurant