'Seoul in the City' at the City of London Festival 2014
Posted on June 25, 2014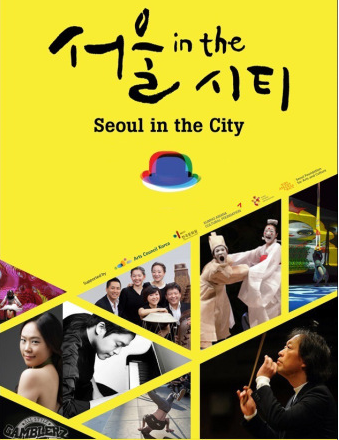 This summer, 'Seoul in the City', part of the City of London Festival 2014, presents wide ranges of Korean performing arts in London. Nine performances which has classic, theatre, and b-boy will be shown throughout the summer. Check out the trailer.
(Source: KCCUK YouTube)
Classic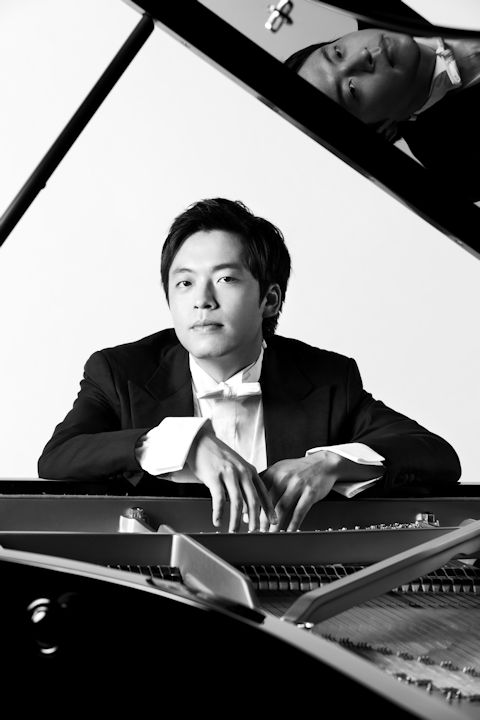 (Source: City of London Festival Website)
Sun-Wook Kim, born in Seoul, became known internationally after he won the Leeds International Piano Competition in 2006. He made his debut at last year's BBC Prom which is a great start for him to continue his path a well-known pianist of astonishing talents. He will be playing piano pieces of Scriabin, Franck, and Schumann. [Purchase Ticket]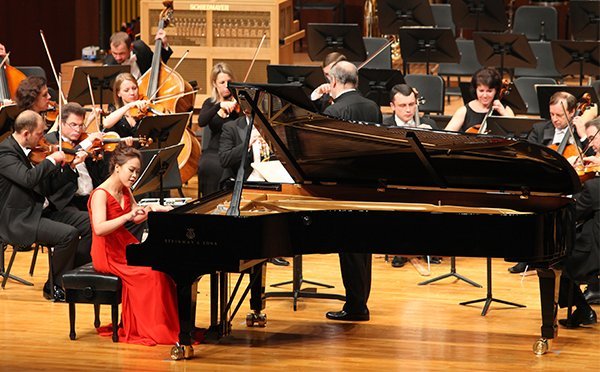 (Source: Han Cinema)
Yeol-Eum Son, a native Korean based in Gangwon Province, made her first international debut as a piano soloist with the New York Philharmonic in 2004. She received awards (Steven De Groote Memorial Award for the Best Performance of Chamber Music in the Thirteenth Van Cliburn International Piano Competition (2009) and Silver Medal at the 2011 XIV Tchaikovsky International Music Competition) and performed together with international orchestras like NHK Symphony, eoul Philharmonic, Israel Philharmonic, and Academy of St. Martin in the Fields. She is currently studying at the Hochschule fur Musik und Theater Hannover, Germany. [Purchase Ticket]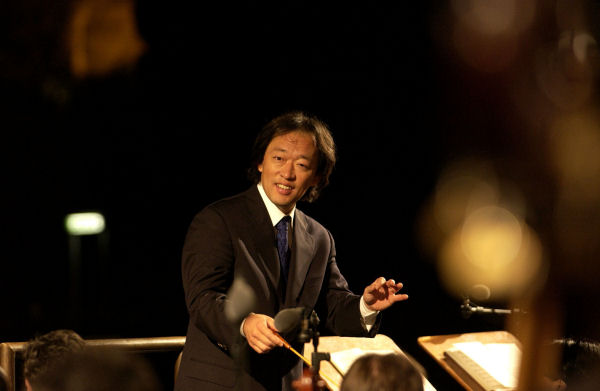 (Source: Askonasholt Website)
Myung-Whun Chung started his music career at the age of seven when he had his debut with the Seoul Philharmonic Orchestra. After his studies at the Mannes School and Juilliard School in New York, he was appointed as Carlo Maria Giulini's assistant at the Los Angeles Philharmonic and then became the Associate Conductor. He has conducted various world's leading orchestras and received numerous international awards. This summer, he will be conducting the London Symphony of Orchestra together with Kathleen Kim (soprano), Yosep Kang (tenor), Jongmin Park (bass), and Songmi Yang (mezzo soprano) by performing the Beethoven Symphony no 9. [Purchase Ticket]
Kumho Asiana Soloists consists talented musicians who are aged under 30 from the Kumho Asiana Cultural Foundation. They started their music path with support from the government in continuous effort in music and music education. They performed at various international competitions and together with leading orchestras across the world. The soloists who will be performing at the festival are Da Sol (piano), Jehye Lee (violin), Hanna Lee (violin), Jung Ran Lee (cello), and Han Kim (clarinet). [Purchase Ticket]
The Gift invites audiences to be amaze by some of the youngest talented musicians. 16 year old cellist Ha Young Choi, 1st place for  the International Johannes Brahms Competition 2011, and 14 year old violinist Soo Been Lee, winner of the Junior Division of the 2013 David Oistrakh International Violin Competition will be showing their spectacular skills at the Bishopsgate Institute. [Purchase Ticket] 
Theatre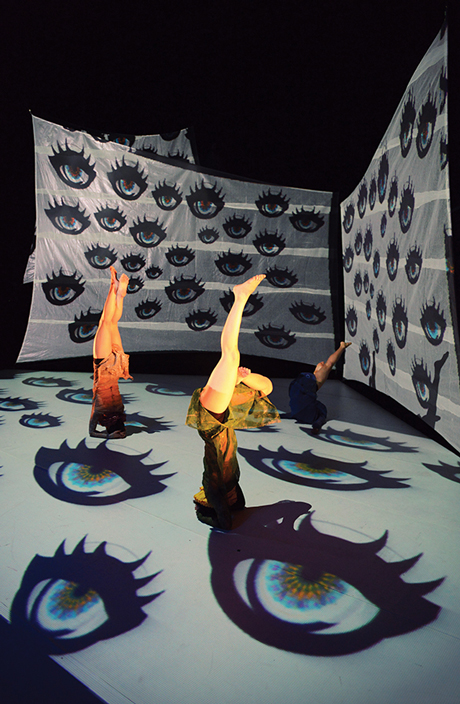 Andersen's Gaze by Lee Kyung-Ok Dance Company (Source: City of London Festival Website)
Lee Kyung-Ok Dance Company and Mary Kim will be performing the story about Han Christian Andersen's (a well-known Danish writer) life through his tales including The Little Mermaid, The Ugly Duckling, and the Emperor's New Clothes. The Lee Kyung-Ok Dance Company has been performing a series of 'Dance fairy tales of adults' including The Lone Shoe, Janghawa and Hongryeon – The Vengeance of the Two Sisters, Chungyang's Love Game and the Seesaw Game of Foolish Ondal, and Princess Pyeonggang since 1996. They received the award in the 2012 Dance Korea Awards. [Purchase Ticket]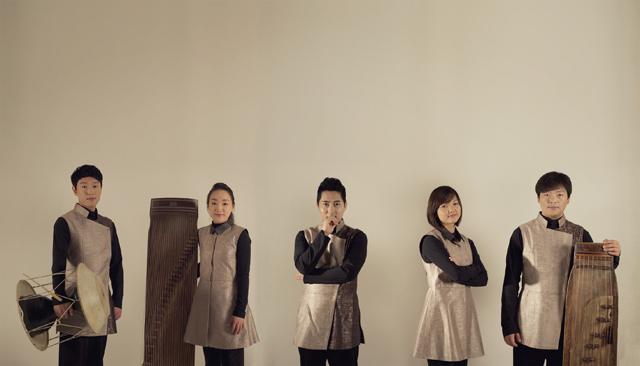 (Source: The Apro Website)
Ensemble Sinawi explores and presents the traditional Korean sounds, rhythms, and melodies in contemporary chamber-jazz. They combine Korean traditional folk music, pansori, and chant that are unique while keeping these sounds genuine. They released their first album, Cadenza for Soul (2011), and then in 2012 the second album, Into the Time, is released. They have performed in over ten countries including the Lincoln Center, New York. They composed concertos for orchestras and collaborated in different genres like jazz, dance, theatre, and media art. In 2012, they received an award for the Best Prize of Korean Traditional Music by KBS. [Purchase Ticket]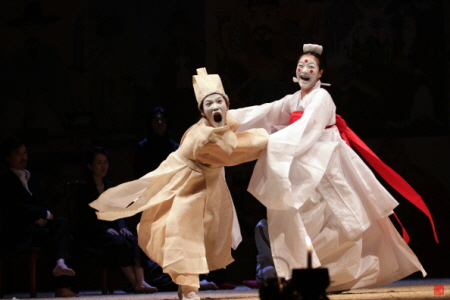 (Source: The Apro Website)
Yohongza Theatre Company founded by director/writer Yang Jung-Ung in 1997. Their artistic and energetic performances have grab both Korean and international audiences' attention. They have been invited to various Shakespeare festivals and world arts centres. Their main focus is to gain world recognition while maintaining their own cultural heritage. They will be performing 'Hamlet', Shakespeare's tale about tragedy, revenge, and intrigue with some elements of Korean culture. [Purchase Ticket]
Dynamic Korea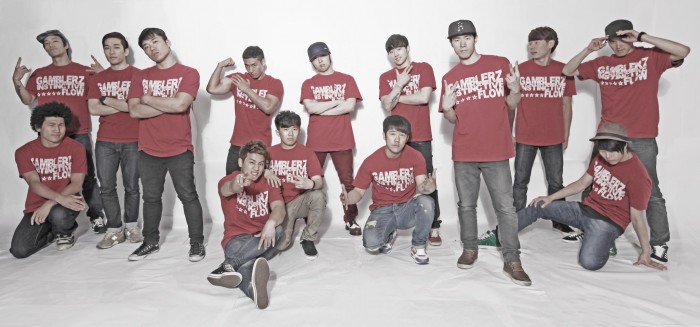 (Source: To The Culture Website)
Gamblerz Crew, the well-known B-boys team from the metropolitan city of Seoul, have won more than forty competitions for the past decade. They are known for their smooth flexibility and powerful body moves. They aim to show the audiences their mind-blowing performances with a combination of skill, speed, and discipline. [Purchase Ticket]
Enjoy the summer with grabbing this opportunity to see the performing arts, traditional and contemporary, all the way from Korea. Spread the word about this event. Bring your friends to enjoy these spectacular performances.
Tags : B-boy,Classic,Festival,music,Performing Arts,Theatre