Share Your Stories in 'Seoul, Our Movie'
Posted on August 28, 2013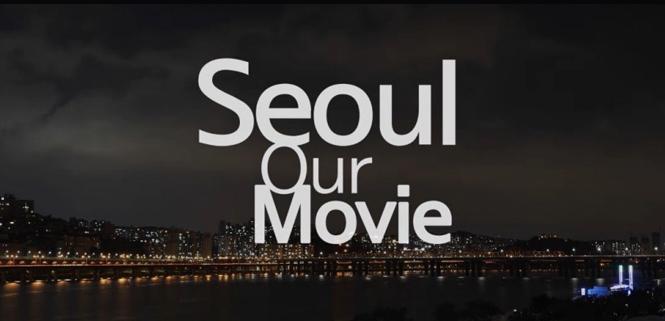 Source: Visit Seoul Website
PARKing CHANce (Park Chan Wook and Park Chan Kyong) have been directing films and music videos which have interesting storylines and great cinematography. Currently, they are working on 'Seoul, Our Story' and they want YOU to take part in it. How? Send in your films and pictures of your experiences in Seoul.
 Source: Seoul, Our Movie YouTube
Here are the requirements in submitting your films and pictures.
Submission Period: 19 August, 2013 at 1pm (KST) to 9 November, 2013 at 11.59pm (KST)
Participants: Any global citizen, who love Seoul and can make films, can join.
Submission Format: Any videos can be uploaded to YouTube. You can take videos and pictures with smartphones. Be sure to put the word 'Seoul' in titles of videos.
Genres: Documentaries, fiction films, film enacted events, self-filmed movies, films created from still photos and others. Note: Parodies are not allowed or else these will be rejected. The length of film should be less than five minutes.
Themes: "Working in Seoul", "Made in Seoul", and "Seoul"
 Source: Seoul, Our Movie YouTube
How to submit your videos?
Subscribe to 'SeoulOurMovie' YouTube channel.
Read through the submission directions and important notices.
Choose one of the movie themes and film your video.
Publish your video on the 'SeoulOurMovie' YouTube channel as the video response to 'Seoul, Our Movie'. Remember to publish your video by adding a comment with a link to your video.
Spread the word about your video by sharing it through social networking sites. You can also tell your friends and families about your film. The more you share and tell about your film, the higher the numbers of views and likes on your video.
You must have your own YouTube account to upload and submit your video. Your video will be uploaded within the next 12 hours. After the Seoul, Our Movie staff check that the video has no profanity, nudity, and violence, they will upload the video with a video response.
If your video is not uploaded with a response, contact Seoul, Our Movie by e-mail at [email protected] All enquiries have to be in English.
The featured monthly video is selected based on the numbers of views and likes on YouTube. The PARKing CHANce will select one of the featured monthly videos as the winner. The winner will go for a 2 nights round trip at the premier. The contestants will receive different prizes. The film is planned to launched in next January.
You can visit the official website and Facebook for more information.
So, for those who have visited and/or live in Seoul, here's your opportunity to share your memorable stories through 'Seoul, Our Movie'. The deadline is on 9th November so you have plenty of time to think what kind of experiences in Seoul you want to put in your film. What are you waiting for? Time to brainstorm and put on some creativity and emotion to your mesmerizing film.
Article Sources: Visit Seoul and Seoul Our Movie
Tags : Events,Film,Park Chan Kyong,Park Chan Wook,PARKing CHANce,Seoul