Speed of Light with Galaxy Express
Posted on January 5, 2014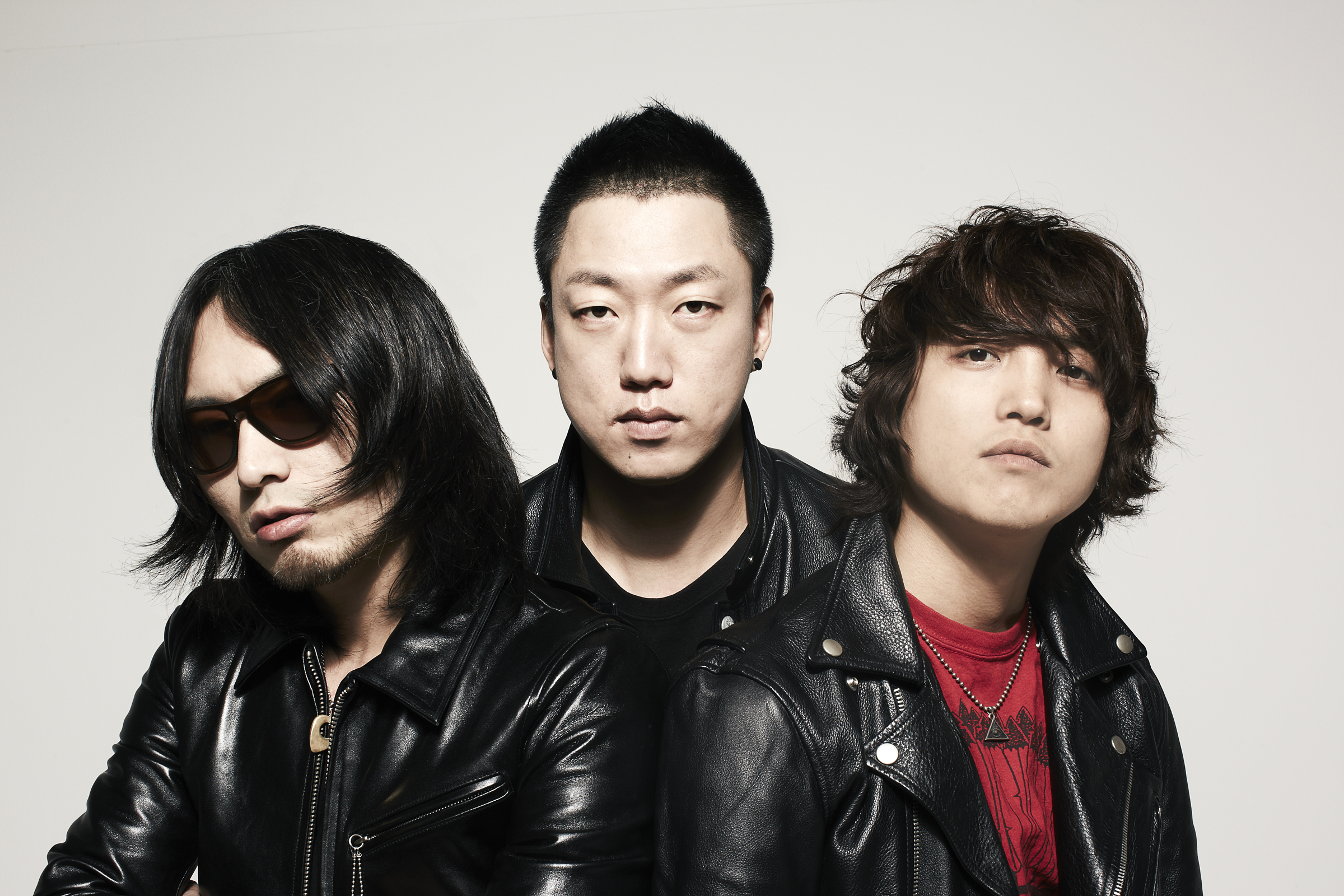 Galaxy Express (Source: Galaxy Express)
Galaxy Express, a garage rock and punk rock band, was formed in 2006. The band consists of three members: Lee Ju Hyun (Vocal/Bass), Park Jong Hyun (Vocal/Guitar), and Kim Hee Kwon (Drum/Shout). They debuted in 2008 with 'Noise on Fire' which lead them to grab the 'Best Rock Album' at the 2009 Korean Music Awards. They also starred in a documentary 'Turn it Up to 11' which picked up a few awards from the film festivals in Pucheon and Seoul International Film Festival in 2009. Later after leaving the record label, they announced that they will produce and write their own songs within 30 days. This was done by involving international fans and allowing them to share their ideas about the music through social media. With that, the band was able to deliver the album 'Wild 30 Days'.
In 2010, they continued to enter into the international market by having their first live performance at the 2010 Music Matters Festival in Hong Kong. At the 2011 Korean Music Awards, they were the nominees for Best Rock Album and Song of the Year. They also grabbed the Musician of the Year award. With great reviews by fans and critics, they were given the opportunity to perform live shows in the US holding their American tour in 2012 and 2013. They also attended the Canadian Music Week, SXSW festival, and Seoulsonic 2K13. During the 2012, they released their album Galaxy Express. Similar to their previous albums because of the same vibe of songs but it's definitely the perfect package to listen and rock out with their music. Last year in April 2013, they performed for the very first time in the UK through Korea Rocks UK Tour which they toured cities like Liverpool and London.
What is unique about Galaxy Express? Their songs are known to be out of the box making their fans and the band go wild due to their raw performances. They have great and unique style when it comes to playing their instruments. Their music makes you want to shake like there's no tomorrow taking Korean rock and indie to another different level. Not only the rock tunes makes you up and going, the lyrics are meaningful like Horongbul which means going towards the light in the dark; Always which its lyrics mean no matter what troubles we may encounter, friends and family will always be there for you. Through recordings and live performances, they bring out a strong and positive energy.
I have been to their live performances at the Korea Rocks UK Tour at Barfly, Camden Town, London. The whole crowd had gone wild with Galaxy Express music and live performances. Some were not only nodding their heads along with the music but also others, especially those at the back, were jumping up and down. It was way better in listening and watching their live performances. I even screamed and shouted until my throat was hurt. I was covered in sweat after jumping and rocking out with their music. Galaxy Express had given so much energy to the audiences who are standing in a small packed venue.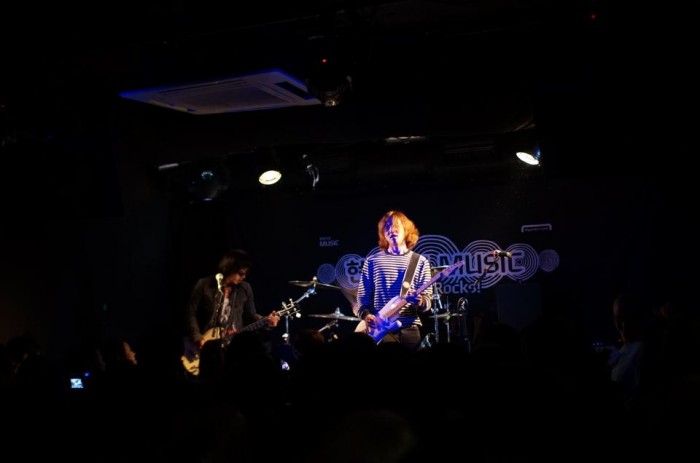 Galaxy Express at Barfly, Camden, London for Korea Rocks UK Tour in April 2013 (Source: Galaxy Express Facebook)
After watching Turn it Up 11 Part 2: Wild Days, Galaxy Express has been going through the tough musical roads in the US. At times they go crazy and at times they are serious. They have to go through getting to their live performance venues with tight budget while having doubts whether the audiences will show up or not. With the love and support from the fans, Galaxy Express and their music are welcomed and appreciated. Both Galaxy Express and US rock fans and audiences had a good time. With their great success, Galaxy Express are asked to come back to perform once again at the SXSW festival. Wherever they are, many fans, including myself, said that they hoped that they will come back to the countries like the US and the UK to perform live again.  
They had also participated in the MUST Era of The Band, a Mnet band survival show. However, due to the controversy, they have to be pull out from the show and they have been doing any activities for the past seven months. Now, the Galaxy Express are back with their live performances at the LoveRock Xmas concert and New Year (비둘기암살단 생고기라이브). Seeing them back with the crazy energetic rock vibe sure wowed the audiences with open arms. What's their plan in 2014? They are currently planning to come out with a new single/album release. They will also be back to perform at the SXSW Festival with other Korean indie artists. We are definitely looking forward to see what they can make us go wild and crazy. Welcome back, Galaxy Express. As always, let's continue support them as they walk through the galaxy and musical journey. Be sure to follow them, buy their album through iTunes (http://www.itunes.com/GalaxyExpress), and continue to spread the word and love about Galaxy Express.
More information about Galaxy Express can be found through the following links:
Tags : Galaxy Express,Indie,music,Rock