Square The Circle
Posted on October 2, 2013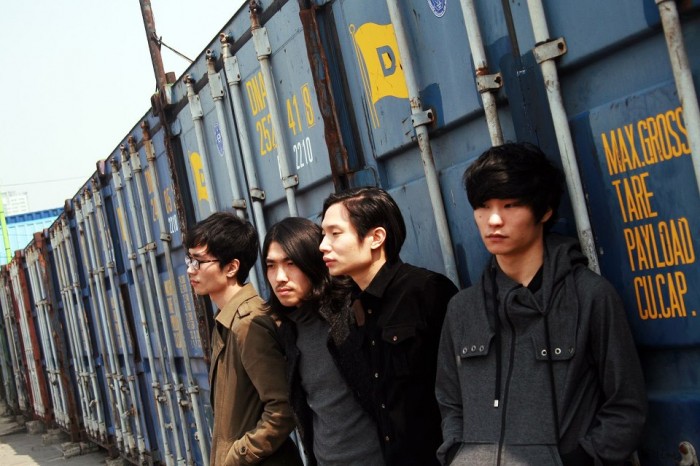 The group was formed in 2011. It consists for four members: Park Joon Hee (Vocal/Guitar), Kim Min Soo (Guitar), Ahn Hyo Rohl (Bass), and Heo Jeong Joon (Drums). They have been rocking out at Hongdae. They first start of the first EP, "Slow Master", in January 2013. In August 2013, they came out with the 2nd EP titled "1003". Every single song is produced and written by the band.
Listen to the five-track album, "1003".
While I listen to the whole album via online, I was rocking out with these songs. I totally love it. Let's break it down about opinion for each song.
Wild Turkey: Besides the vocal is clear and strong, the instrumental rock music is clearly sparks my interest with middle range beat that could made me nod my head along with the music.

누렁이 (The Golden Yellow): Out of the songs from this album, this is one of my favourite song. The slight hoarse and emotional sounds suit well with the song. What I like best is the slow and middle tempo sound including the guitar section between the chorus and verses.
Bitchiquito: There are definitely different parts of instruments that are perfectly combined into one within a fast rock songs. It's definitely fast and harmonic rock music. 
야채주스 (Vegetable Juice): Two vocals are well-blended perfectly throughout the song. Rather than repetitive verses, there are different verses with different levels but it does not made me bored while listening to this song.

Charlie: A slow rock song worth listening to ease up my mood. It ends well with the whole album. If I was on a road trip, I would definitely play this song on my mp3 because it boasts up my mood and feel motivated.
Overall, I would say thumbs up and a total big 'YES' to a five-track album. I don't mind putting on repeat a few times. I definitely recommend "Square the Circle" to listen to.
Please give them full support and spread the word about this band.
Follow them on Facebook and Twitter.
Tags : Indie,music,Rock,Square The Circle