Steve J & Yoni P: Youthful Fashion and Street Culture
Posted on August 13, 2014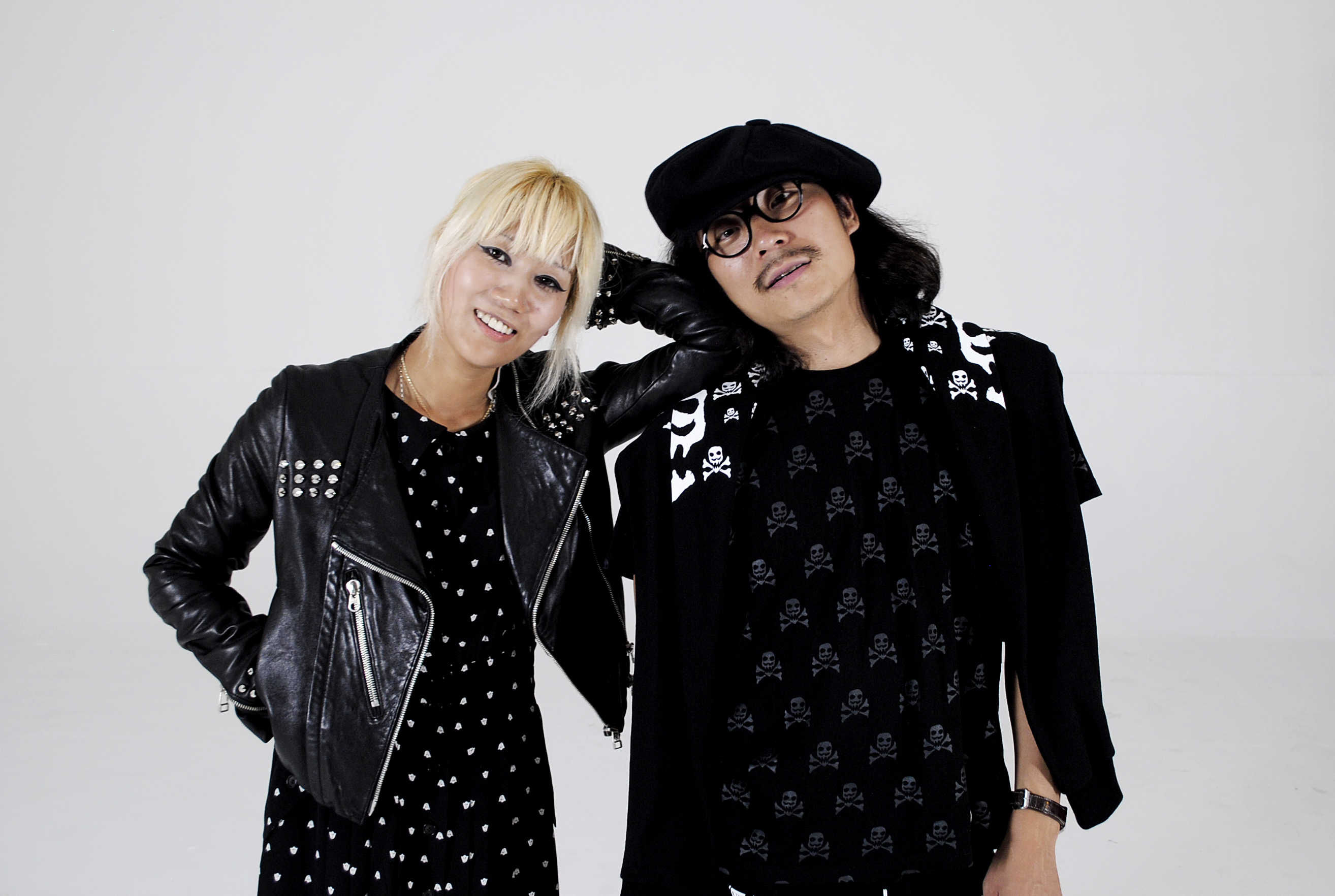 Photo Credit: Bullett Media
Steve Jung and Yoni Pai, the husband-and-wife fashion designer duo, known each other for the past ten years before moving to London to pursue their BA and MA studies in fashion at Central Saint Martins. They presented their debut collection at the London Fashion Week followed by receiving awards like 'Best Menswear Award' by Central Saint Martins (2006) and Samsung Fashion Design Fund (2007). They created capsule collections for Topshop's Oxford flagship store in 2007. In 2008, they returned to Korea and established their own fashion label "Steve J & Yoni P" with their flagship store "Two Heads Are Better Than One". They continue to grow strong with their Korean street style concept that led them to gain international recognition in magazines including gaining 'One to Watch' by Vogue.
Longboard Collaboration Collection with My Boon (Photo Credit: Steve J and Yoni P Facebook Page)
Their fashion concept is focused on the balance of sophisticated and young street culture style. With their inspirations from hip hop and street culture, they had collaborations with HAZZY, ALO, My Boon, and many more. One of the iconic collaborations is with My Boon where they launched the capsule collection, Longboard Collaboration Collection. This collection presents the longboard culture that has become one of the fashion trend. It has flowery and cool prints on both clothing and longboards while giving out its youthful, wild, and free style. They further established another two brands which are TASH (men streetwear) and Steveyoni Trunk (printed fashionable canvas bags).
S/S 2014 Collection at Seoul Fashion Week (Source: 플레이뉴스(이화미디어) YouTube)
This year, they have showcased both S/S and F/W collection at Seoul Fashion Week. With hip-hop influence, the S/S collection is fun with striking colours of purple, green, and yellow followed by denims and eye-catching prints like flowers and camo. It has a combination of hip hop and feminine style. The menswear keep it simple but cool edge with big shirts, shorts, and leggings. F/W collection, "Nevertheless Time Goes",  is related to rock style. Camo and flower prints, stripes together with earthy colors and black were used in this collection. Not only focusing on the jackets with graphic prints, this collection is also present a wide range of clothing piece that suits for special events such as attending a rock concert. 
F/W 2014 Collection at Seoul Fashion Week (Source: Beyond Donga)
They maintain the simple cuts and trendy graphic prints that emphasises on the young Korean street fashion trend and culture. Steve J and Yoni P keep up with the youth fashion and street culture that inspires them to create fun and edgy fashion.
More information are found at: Website, Facebook, Twitter, Instagram, and Naver
Tags : Fashion,Steve J & Yoni P,Street Culture