T LINE by INNO: Taeguekgi Symbols in Modern Lifestyle Products
Posted on January 10, 2014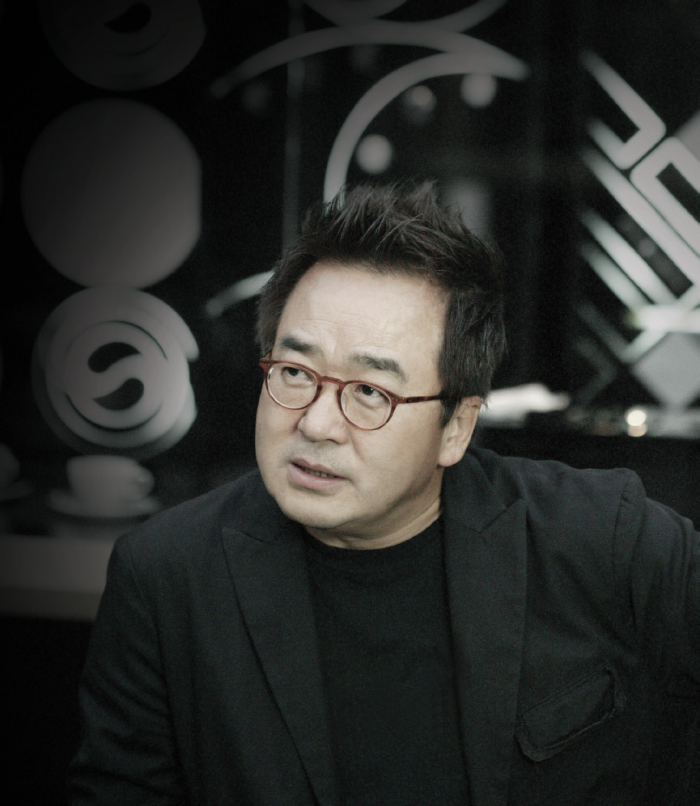 Designer Kim YoungSe (Source: T LINE by INNO 2013 Catalogue)
Designer Kim YoungSe has studied Industrial Design at Seoul National University and University of Illonois. Later, he established INNODESIGN US, a professional design consulting company, at Silicon Valley in 1986. He has been working as a design consultant for Korea and US. At the same time, he overlooks the ongoing changes of society's perceptions toward designs. INNODESIGN started to expand to Designer Kim's home country, Korea, and China.
Twelve years ago, he found the lines of the Taeguekgi, the Korean national flag. He pointed out that the flow of curve and straight lines of Sagwe (geon, gon, gam, ri) could be put into good use in presenting the beauty and essence of Korean culture. Thus, he decided to design various products through the use of Taeguekgi curve and straight lines. By having Korean motifs into the modern mediums or products, these will be known as the Korean nation brand in the world. The fundamental value for T LINE collections is 'Design is an expression of the designer's heart' and 'Love for Korea'.
Home Decorations – Plates and Candle Holders (Source: T LINE by INNO Official Website)
T LINE presents the designs through a selection of modern lifestyle products. This is done by printing and inputting the lines of Taegukgi on these products. At the moment, the products that they are selling are home decorations (plates, bowls, and candle holders), fashion accessories (bags, handkerchiefs, ties, scarves, and sunglasses), stationary, (sketchbooks and notebooks), and furniture (bench, carpet, and mirror stand).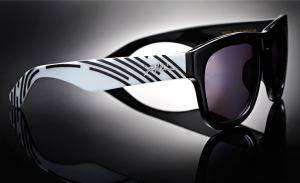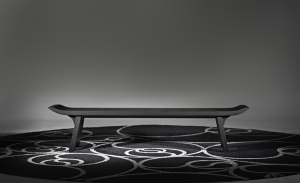 Fashion Accessories and Furniture (Source: T LINE by INNO Official Website)

Although these products are appealing, but by looking at the lines in detail, you can see how the straight and curvy lines are drawn out in different designs and forms. The modern lifestyle products are ideal gifts and decorations but they are also appreciation of Korean Taegeukgi lines that are used in increasing its awareness of culture and art. Designer Kim has integrated how Korean motifs could be presented in the modern contemporary society through both art and lifestyle.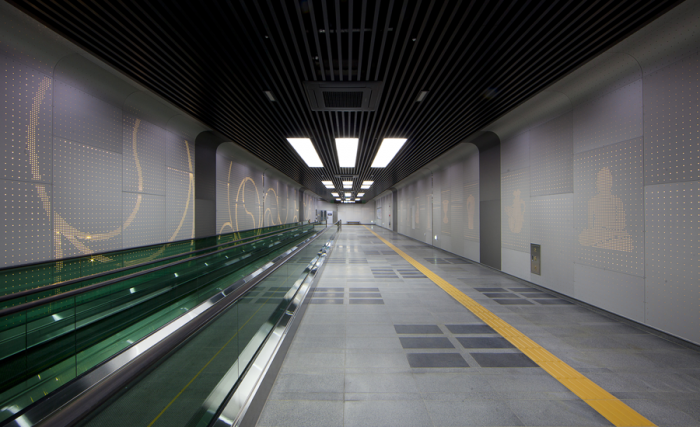 Naeduelgil Museum (Moving Museum) (Source: T LINE by INNO official website)
You can view the collection through their website. Also, when you are visiting or live in Seoul, you can visit the Naeduelgil Museum (Moving Museum) which connects the subway pedestrian passage between the National Museum of Korea and Ichon Station. This passage is known as the 'Taeguk Road'. It takes about eight minutes to walk along this passage while you enjoy and admiring the portions of South Korean flag on the wall.
Tags : Art,Kim YoungSe,Lifestyle