The Geeks at Alt HQ, KL (18 Jan)
Posted on January 24, 2015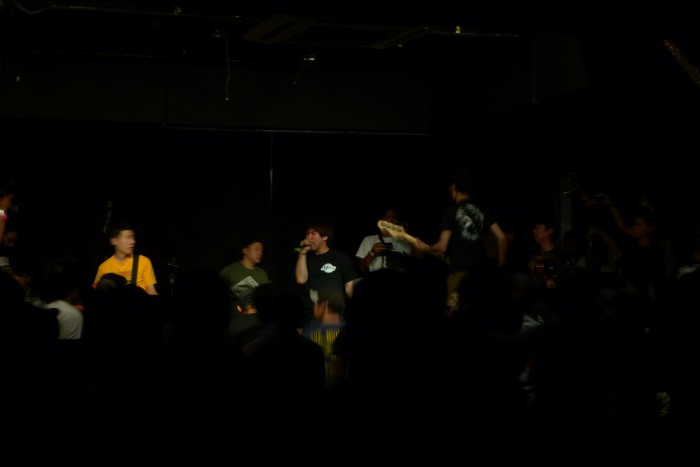 Ever since coming back to Malaysia, I miss the K-indie rock scenes that I enjoyed back in London. The time where a lot of K-indie bands came to the UK to show 'the' different genre of Korean music. Not K-pop. It's Korean rock music. In Malaysia, there is plenty of K-pop music which you would obviously noticed. From K-pop concerts to K-pop music played at certain places in shopping malls and restaurants. Well, I would say that it's time to be away from the mainstream scene. K-indie music, including rock and electronic music, has started to spread in parts of Southeast Asia including Malaysia. This month, The Geeks and …Whatever That Means have come to Malaysia to show what Korean hardcore rock music is all about.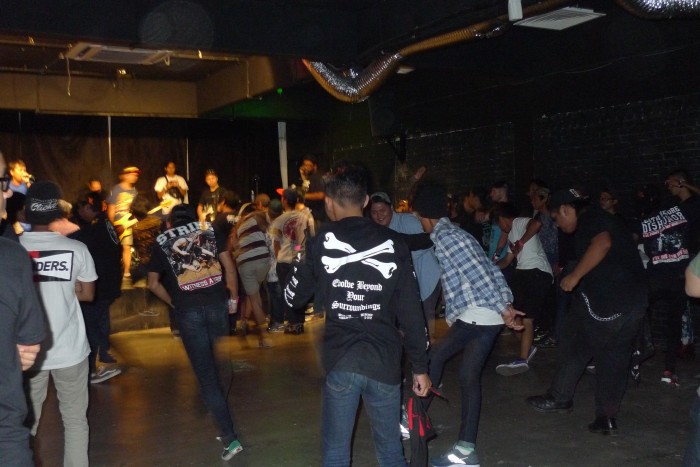 Last Sunday, The Geeks came to their final stop of their Southeast Asia Tour: Malaysia at Alt HQ, KL. They previously performed in Malaysia in 2007 and they were excited to performed again. While waiting for The Geeks who going to perform last, supporting acts (Kids on the Move, Touch Down, Homerun, Breakin' Chains, Lost Control, Losing End, Second Combat) started to rock the stage for the audiences. Audiences as "kids". Each and every band put on their best performances as the audiences go wild and crazy in the moshpit. What I was really surprised is the mosh pit. Audiences had certain timing to go wild and crazy, from tumbles to jumping to kicking to headbanging to running around in big circle to shouting to the vocalist's mike, with live music. Plenty of moves which they pulled off left me in a shocked expression.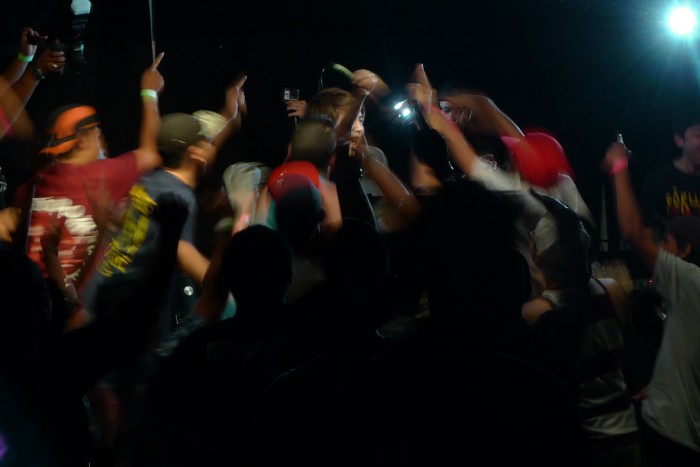 Their performances power up my energy to get myself up and ready for the major act which I looked forward to: The Geeks. They performed about four to five songs. They performed a few of the popular songs: "Defining Moments", "Light in The Dark" and some from their latest album, "Still Not in This Alone". At the beginning of the performance, Ki Seok hurt his ankle but he confidently continued to rock hard on stage and still having fun with his bandmates and hardcore fans. His screaming voice with plenty of energy and yet he voice didn't strain so much. I was literally shocked and amazed that The Geeks kept going and going from one song to another while, in between, Ki Seok converse with the audiences like his "brothers". Fans shout out loud with Ki Seok's mike while belting out parts of the lyrics. From start to finish, these show a strong bond of brotherhood.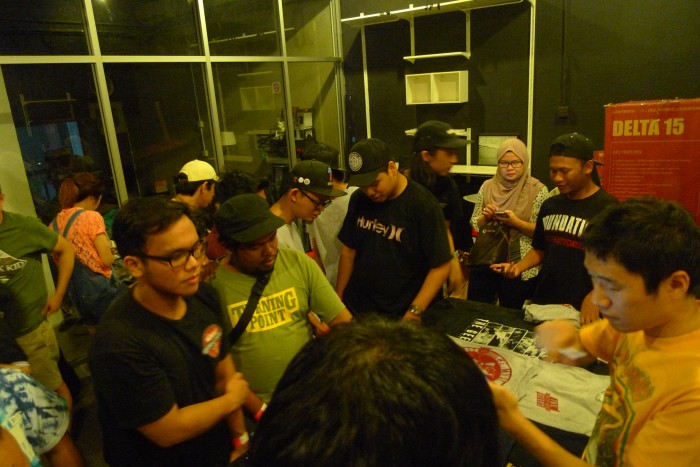 Even before The Geeks's performance, hardcore fans bought the CD and merchandise that were nearly sold out. Fans who had also seen their performance last time in 2007 came to see their performance again this year. Not only in KL, fans from other states of Malaysia came to see them perform live. Malaysian fans truly give their full support to The Geeks because both their music and live performance. Sadly, I couldn't stay longer because I have work the next day. After they performed their third song, I left the place as the audiences continued to have fun in the moshpit together with The Geeks. My heart beat faster like the speedy bullet train while the wild sounds rush through my veins which made my mind go wild. My heart beats along with my mind from night till the very next day. I couldn't sleep well that night because all these excitement that I got from the performance. It was truly an unforgettable rock gig that I have ever attend.
Looking at the rock gig in Malaysia as a whole, it is a real eye-opener to see that a niche group like this have pure passionate for pure hardcore rock music. Niche groups that you might not noticed outside the mainstream. It's totally new different world with plenty of surprises that have strong bond of community like fans of hardcore rock music. Instead of having K-pop bands coming over for concerts, I hope that more K-indie bands could come over to Malaysia to show that there is more than just K-pop music. That way, more listeners in Malaysia could be expose to different genre of Korean music like rock. Thank you to the The Geeks for stopping by in Malaysia and hope to see your live performances again soon.
Note: Apologies for the blurry images.