"Things That Attract Us" Album Review
Posted on November 25, 2013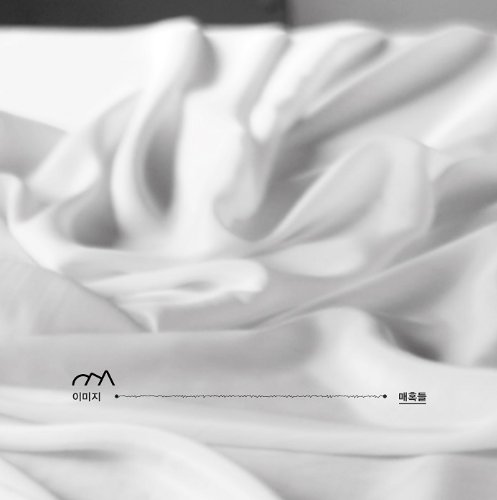 Lee Miji, also known as Image, is a talented media artist and singer-songwriter who not only produces music but showing other forms of medium, such as videos and pictures, to go along with it. She launched her first EP album, 은유화(Metaphoricalising), through her own experimental show, visuaLive, which invites the audiences to suggest any shapes and forms that inspired by her music. These images were then shown on the performers' bodies.
For the second EP album, Things That Attract Us, she presents the music while revealing her visual imaginations on things through photos and typography in the booklet. The album cover presents perfectly well with the album title as you can see the line between the two dots while linking with the image of things and experiences. This album consists of nine tracks (four original tracks, four instrumental tracks, and one English version song, "Hug Me") that are based on her experiences within her lives.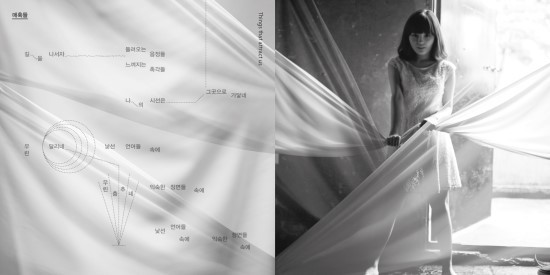 Things That Attract Us (Source: Image Meets Sound Naver) 
The title track, "Things That Attract Us", has a mix of electronic and synth beats while having flows of verses. The texture of its song starts to build up while listeners could imagine that certain things and characters are dancing and running through the everyday life. It could be meeting something or someone along the well or it could be that this can heal and calm the listeners' heart, mind, and soul. This track opens up an entrance for listeners to come into the image world.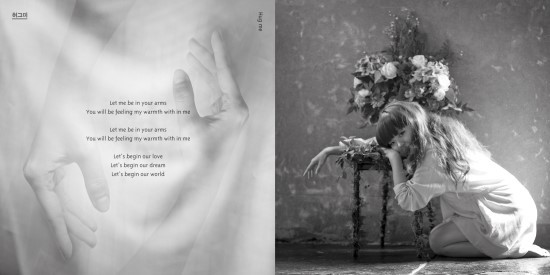 Hug Me (Soure: Image Meets Sound Naver)
In the imaginary world, "Hug Me" welcomes the listeners with open arms with indie pop beats. It starts off with the drum beats followed by guitar and keyboard. Image's vocals add into this song with love and warmth that are shared to the listeners. This track suggests a form of giving and receiving hugs with loved ones and those who are in need of help. The English version of this track is a definite treat with heartwarming lyrics and upbeat rhythms.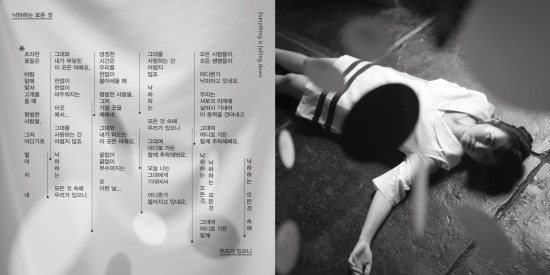 Everything is Falling Down (Source: Image Meets Sound Naver)
Image introduces a form of happiness and sadness through a storylike lyrical electropop track, "Everything is Falling Down".  The song starts off with giving tension of sadness about life. Later on, some light of happiness appears within the song. Also, it has layers of tension with lots of arpeggios guitar melodies. With lyrics and instrumental beats, these gives out messages that why people make mistakes in life.  At first, you might feel a bit awkward when listening to this song but, after a while, after listening to it a few times, you will understand the in-depth layers and flows of this song.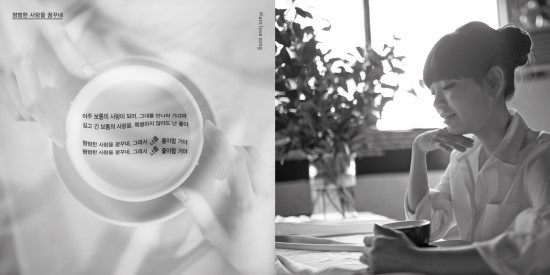 Ordinary Love (Source: Image Meets Sound Naver)
"Ordinary Love" wraps up the whole album through acoustic guitar and vocals. This does not have a typical old romantic storyline. Some sounds of the song is dramatic while others could bring the listeners to be attached to it because of Image's vocals. The acoustic guitar ends the song beautifully follow by the listeners who will be calm and relaxed.  Although the song sounds sad, it has a mix of warm and cool which relax the listeners' minds. The song enters into the listeners' mind which leads them to be calm with no worries.  
Although these songs are short, this album gives the listeners sparkles of hope within their lives. She connects both images and music that brings the listeners the mesmerizing experience. At the same time, she is sharing her experiences to the listeners who are also going through certain things that attract them in life. Both vocal and instrumental tracks, with simple but beautiful melodies, lead the listeners in building up their perceptions of their lives and experiences. On the other hand, the images and typographies in the booklet fits well with each track that draws the meanings and experiences through audio and visual within our own world. If you are looking for something calm and inspiring, this is the perfect album, with electronic and indie-pop beats, that you should listen to. These are the songs of calm and motivation.
Next month, she will release a remix version of the 2nd EP album. You can purchase the songs via iTunes. Follow Lee Miji and Image Meets Sound through Facebook, Twitter, and official website.