Unpretty Rapstar: Not Little Girls, Not Superstars
Posted on May 6, 2015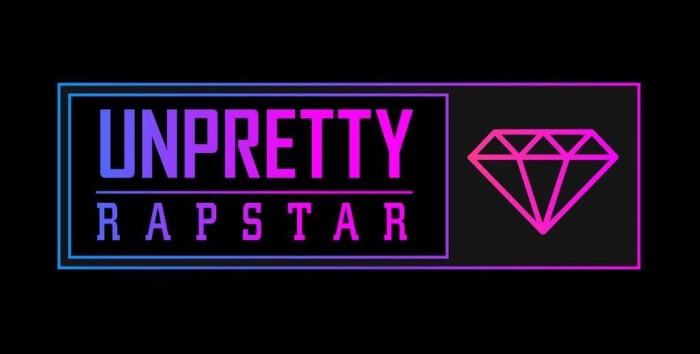 (Source: ChaoticTrek)
Korean hip-hop is one of the talk about music genres has become popular with collaborations with rappers, diss tracks and demos. Show Me The Money had three seasons where not only showcase their talents but also what is 'hip-hop'. Unpretty Rapstar is another platform of opportunities and experiences for female rappers to show audiences what they are made of. The whole concept of the show is not showing that they are pretty but they are hard work effort in writing rap lyrics, perform and involved themselves in rap battles. With the tagline, "I'm not a little girl. I'm not a superstar", it clearly shows that they are showing the balance of feminine power with the real meaning of hip-hop that are described in their performances and songs.
Unpretty Rapstar 100 second Cypher (Source: Mnet Official YouTube)
The competition consists of eight female rappers that with some who had participated in Show Me The Money while others who are already in the music industry. There were a lot of bitter arguments among the female rappers in each episode. In the first episode, each female rapper entered the room followed by awkwardness among each other. They either give dirty looks or cold shoulders especially to Ji Min who is the only girl from an idol group, AOA. It is not a total cat fight. It is sharp words and abilities in going against each other to get a places in a compilation album consists of six songs which are produced by well-known Korean hip-hop music producers. Every female rapper also voice out their honest opinions about themselves and other competitors based on their skills. Jessi and Cheetah are one of the strongest competitors who throw out their honest feelings with feisty personalities throughout the whole show in both performances and battles. Lil' Cham and Jace have the weakest performances and less screening time in the show which other competitors and judges found their performances are totally awkward.
There were plenty of surprises and dramas in Unpretty Rapstar. You would not expect that certain scenarios came out of nowhere and Mnet did a pretty good job at throwing lots of surprises at the female rappers. Jessi dissed the female rappers in episode two after the public vote was announced that Jessi is selected as the worse female rapper. Another surprising scenario is the diss battle between Jolly V and Tymee as they have been hating each other since the previous diss battle which has been the most talked about diss battle among female rappers. There were mostly plenty of strong performances that impressed the judges and viewers while a few that are very disappointing. Mnet did the editing with plenty of climax hooks increase the viewers' anticipation in the following episodes such as which female rapper is selected for the producers' tracks.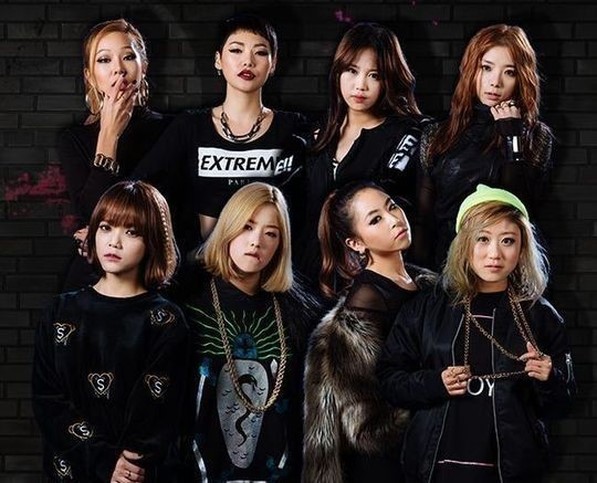 From clockwise: Jessi, Cheetah, Yuk Ji Dam, Tymee, Jolly V, Lil' Cham, Kisum, Ji Min (Source: Soompi)
Unpretty Rapstar has intensive hip-hop battles among female rappers who struggle and enjoy together as they do for their love for Korean hip-hop. Each individual with unique style that will leave you with different impression including the thought they have full potential has Korean hip-hop female rappers. There are plenty of dramas and surprises but you will be blown away by their strong performances in team battle, 1:1 battle, writing lyrics, sharing their personal struggles during interviews, and most importantly, the songs that give you goosebumps. Both show and female rappers proof that it is their strong talents that should me admired more than their looks.
Tags : Cheetah,Hip-hop,Jace,Jessi,Ji Min,Jolly V,Ki Sum,Lil' Cham,TV,Tymee,Yuk Ji Dam