Vampire Prosecutor 1 (2011)
Posted on October 14, 2013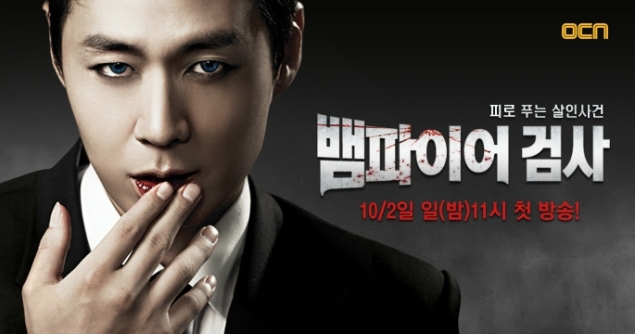 Prosecutor Min Tae Yoon (Yun Jung Hoon) is bitten by a vampire and he becomes a vampire. As a prosecutor, he uses his vampire abilities (i.e drinking the dead people's blood which is the clue) to find out who's the killer while going he and his team investigate various cases. On the other hand, he tries to solve his own case about who killed his sister which happened seven years ago.
Before watching Vampire Prosecutor 1, my friend recommend me to watch the first one which I totally agree with her because you get the idea about the characters and how the story goes. Once I watched Vampire Prosecutor 1, I got addicted to watching this drama until the very end. This drama is a mix of 'CSI' and 'Angel'. It's new to me because it's the first time for me to watch a vampire and mystery drama that keeps me making wanting to know what the team is going to do next. I take this drama as a whole with many sub stories such as each episode has a case that's need to be solved.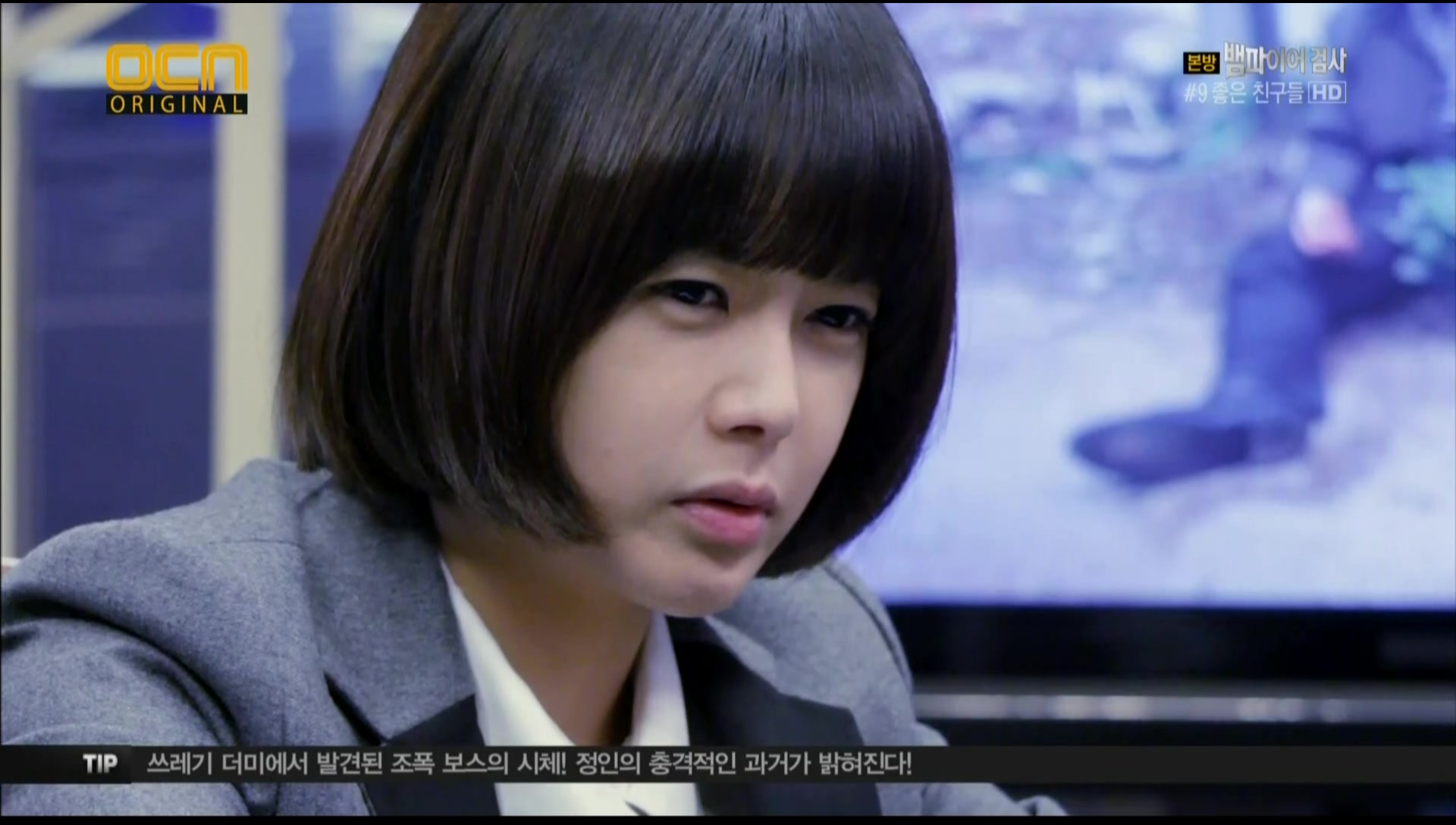 Prosecutor Yoo
It's a wonderful investigation team. However, for Prosecutor Yoo (Lee Young Ah), I wasn't fond about her even her true identity as the daughter of a gangster boss is shown. I still believe there is still something about her. Let's just say, for me, all I see is just the surface who has the girl power to solve mysteries with her comrades. Dong Man (Kim Joo Young) is your typical genius who helps to examine the evidence and able to find clues while he can be funny sometimes. Those two characters didn't shine that much in this drama but I'm sure there are more exiting personalities and secret stories to be revealed in Vampire Prosecutor.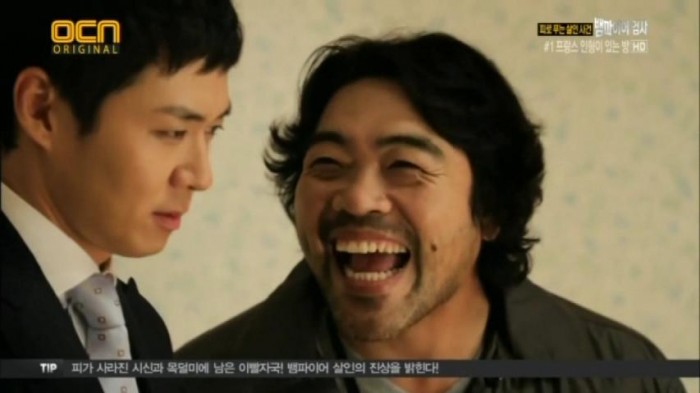 Detective Hwang with Prosecutor Min
My 2nd favourite character in this drama is Detective Hwang (Lee Won Jung). He is the serious and funny guy when it comes to his job. Even though he's being great in doing his job, but he can sometimes be funny whenever he's with his comrades. Also, he tries his upmost best to keep Prosecutor Min's secret and being the friend and sidekick whom he can rely on. I really enjoyed this character such as when he interrogates with the suspects.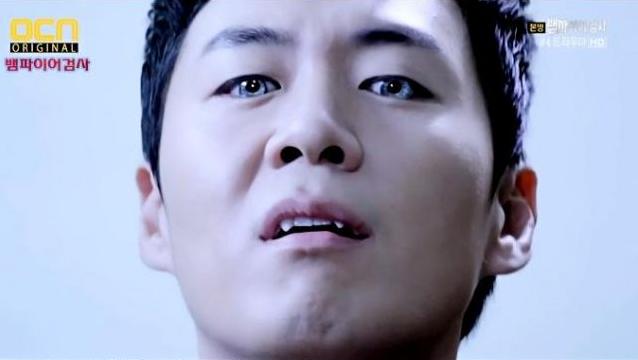 Prosecutor Min, the vampire
Lastly, Prosecutor Min who is the star of this drama.  What I really like about this character is his vampire abilities while solving cases including his fights and interesting conversation with the baddies. At the same time, he has his own situation to find the truth about his sister. All I can say is that he's a great charismatic vampire prosecutor.
Overall, the production team shows each case in each episode and bring up Prosecutor Min's situation. This means that they focus on both side of the coin in each episode instead of just focusing on one side of the coin. The ending comes to the point whether Prosecutor Jang and Prosecutor Min's sister is still alive or not even though they both jump into the river. It's still a mystery. Not to forget, at the ending of the last episode, there's a 'to be continued' shown on the screen which Vampire Prosecutor 2 has been broadcasted currently. My advice is, like my friend said, it's better to watch the first one before watching the second. I'm sure the second one is going to be intense and I hoped the characters will be even more exciting. Who knows? Maybe Prosecutor Min and Prosecutor Yoo will be lovebirds. All I know is that I'm excited to go and start watching Vampire Prosecutor 2.
Rating: 7/10
Tags : drama,Mystery,TV,Vampire Prosecutor