Warm and Jazzy Vibes From Winterplay
Posted on October 28, 2013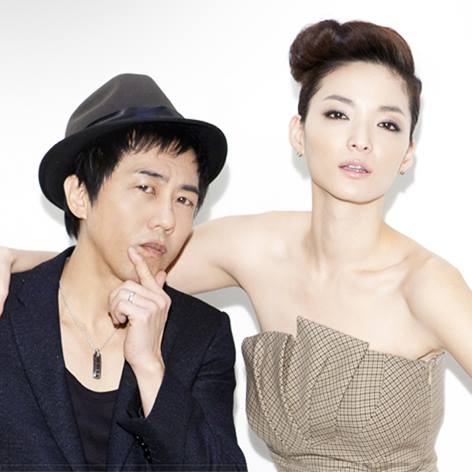 (Source: Winterplay Facebook)
Want to have some nice and comfort Jazz music to listen to? Winterplay is the perfect jazz band to listen to. Winterplay, a pop jazz band, consists of Lee Ju Han (founder of the group, leader, producer, and trumpet) and Hae Won (vocalist). Ju Han is known as the "Little Giant" who bring the light of jazz in the Korean music scene. Hae Won, who has no background in jazz, has the ability to sing flawlessly with smooth swing feel and delivering some songs with English lyrics. She was spotted by Ju Han who is looking for members to formed a group.
Later, in the cold winter of 2007, the band was formed and named Winterplay. The group was signed under Fluxus Music. Within 2 months, they released their first album Choco Snowball in 2008. During the fall 2008, the digital single, Happy Bubble, was number one in all Korean Jazz Charts while being recognizable for almost a year.
We can see why Happy Bubble was so popular during that time because, as the song and lyrics suggest, we feel happy in our own space and just want to get away from stressful days for a while. The music sounds clear and simple including the trumpet, trombone, and saxophone playing together as one to build up the happy atmosphere in between verses.
In 2009, their summer special album, Hot Summerplay, went Gold Disc in the jazz category in less than 6 months. The album consists of song that have mix of pop, jazz, blues, and bossa nova. The well-known single from the album is Gypsy Girl which is the original movie soundtrack for 오감도 (Five Senses of Eros).
Gypsy Girl  tells the life of the gypsy girl, known as traveller, has the urge to have freedom from the tight community and be together with her lover. The song can be sang and tell to her lover with flirty romantic feeling. Both cello and guitar are played in verses while the trumpet comes in between them. Based on the lyrics, the change of chords goes smoothly with simple tunes that every listeners can dance along with. Although the lyrics sound sad, the song has the gypsy style which is upbeat and light-hearted. 
Their live performances, song writing  & arrangements, and CD sales gave them the opportunity to expand their talented music activities in Japan such as Tokyo Asia Music Market (2008), Blue Note, and Billboard Live. They gained an international deal with Universal Music Japan. The Songs of Coloured Love (2009), from the Japanese debut album, became number one for the iTunes Jazz Chart and Recochoku (Ringtone Ranking Site) Jazz Music Category. In 2010, while doing their music activities in Japan, they released their album, Touche Mon Amour, which includes their popular single, Touche Mon Amour.
The title of the song means "touch my love" in French. Besides the fighting between the couple over not playing Winterplay music, the song does not mean asking to give love. The song has quirky and soft tunes that the person decides to leave the lover behind and start a new life. The enjoyable part of this song is before the bridge Ju Han plays the trumpet which ties up the whole song perfectly. A perfect song that you can sway your hips and forget about your worries while listening to it.
In the fall of 2010, they continued to move forward by going to London for their first international release showcase. They also performed at the Thames Festival 2010. They received praised comments from Clive Davis (music critic, The Sunday Times), Financial Times, and Monocle. Here is a live play on Hey Bob in London. Hae Won sang Hey Bob which is about telling each guy that the 'girl' wants to break in an easy-going way. In the mean time, you can sing along the line "Do ya. Do ya. Do Bob." while snapping your fingers.
Winterplay has also made success in Hong Kong. Their 2nd album, Sunshines (2011), became number 1 sales of jazz albums at the HMV Hong Kong and a Gold Disc in the jazz category. They had a solo concert, which was sold out, to 1,200 fans.
After almost 3 years since the release of Touche Mon Amour, in summer 2013, they returned with fresh jazz tunes, including bossa nova and retro beats, by releasing their 3rd album, Two Fabulous Fools. One of the tracks that is worth listening to is Yobeoseyo Baby which has the 60s groove tunes.
It is a groovy tune that you should definitely listen to and recommend to your friends. The whole sing literally means whether the secret crush is okay or not since that person keeps chasing after the other person whom he/she love. Once you play this song, you will start to dance happy and crazy like the dancers in the music video. This month, Universal Music Hong Kong released Two Fabulous Fools album in China, Taiwan, Hong Kong, and Macau.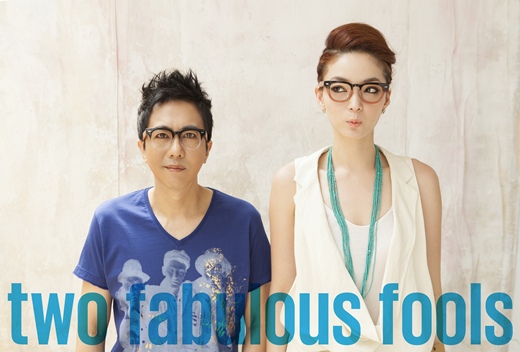 (Source: Hallyu.net)
Winterplay's songs are a definite treat to keep you warm and cosy when you either feel moody or just feel cold from the weather. Imagine this: listening to Winterplay's songs while sitting by a warm fireplace and drinking a glass of wine or a cup of hot chocolate. Now, that is the perfect scenario which you would enjoy. These are also perfect for the coming winter. The song, Just This Christmas, fits well with your Christmas music playlist. The duo, together with other jazz musicians in the group, are the perfect team in bringing the pop jazz music to the international audiences. The songs are suited for you to de-stress after hard days of study and work.
I am glad that they are back this year with improved songs that we could listen to. The listeners and myself, who have heard of Winterplay, can recall the songs that they had listened to. It is definitely a walk down the Winterplay memory lane. They have improved so much and continue to develop their talents in jazz music including music production and live performances. I wish them all the best in bringing their jazz music to not only just Korea, but also to the international audiences. I will end this article with another recommended song from their latest album: Pure Heart. A song about being thankful to be with the family and friends.

Tags : Jazz,music,Winterplay