Warm Food and Comfort At Yori, London
Posted on December 1, 2013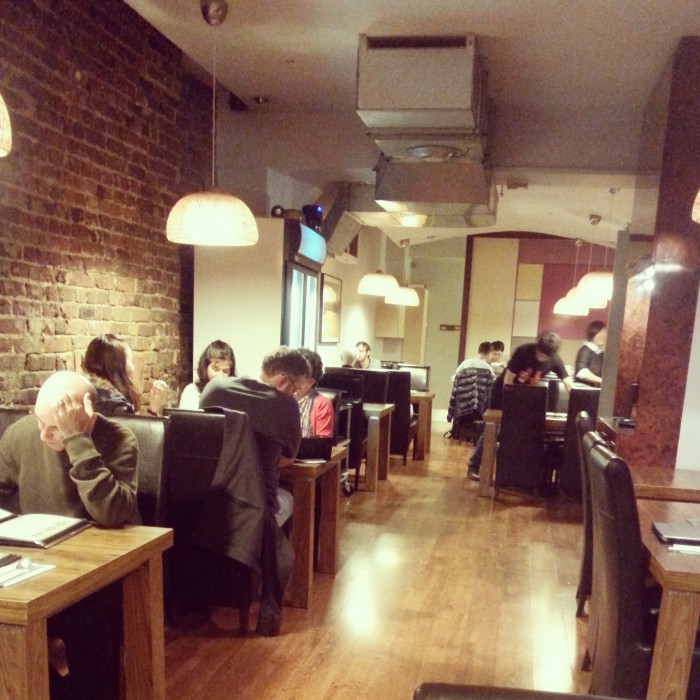 When you are around Piccadilly Circus or Leicester Square, you can dropped by and enjoy warm and comfort food at Yori, London which is just around the corner. Yori London has a very lively atmosphere especially when customers chatting away while enjoying their meals.
Since the cold weather of winter has arrived, it's time to get some food that will keep us warm. The friendly staff brought us to a table and given us menus. As I have frequently come to this restaurant before, I knew exactly what we are going to have and it's a must. We ordered the Gal Bi Tang (beef rib soup) and the BBQ set that fits perfectly for two persons.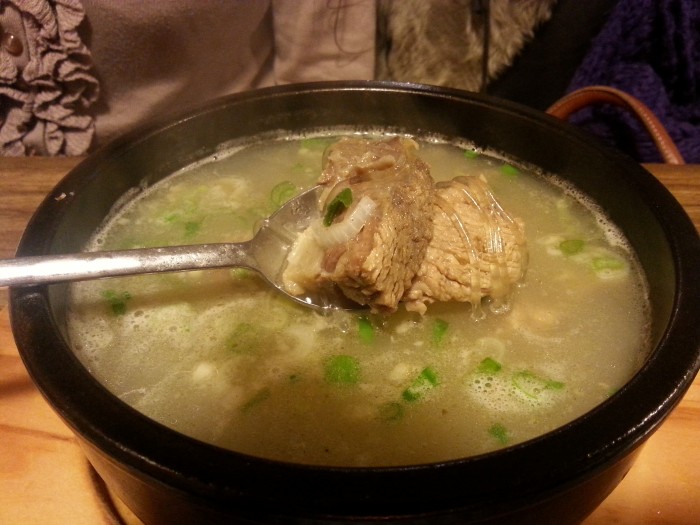 Gal Bi Tang is a soup that has beef ribs and noodles that is cooked slowly. This dish is served together with a bowl of rice. This is one of my favourite dishes from Yori because the meat is so tender. The soup is not too salty but has a slight of peppery and meaty taste that made my tummy warm and happy. The noodles were not so chewy and I was slurping happily together with the soup. The best part is to eat the meat before you drink the soup together with the noodles. Perfect for keeping yourself warm with hot meaty and light soup during the cold winter.
BBQ meat set, from left to right: samgyupsal (pork belly), beer lamb, bulgogi (marinated beef)
For the BBQ meat set, you can choose three types of meat which only costs £25 all together. There are so many options to choose from. In the end, we have chosen three types of meat for the BBQ. Two common meat dishes, which you normally see at Korean BBQ restaurants and dishes, are samgyupsal (pork belly) and bulgogi (beef marinated with sauce). We also try the intriguing meat dish to try, beer lamb, which is basically lamb marinated with the special Yori sauce including beer. The fattiness of samgyupsal and marinate sauce for lamb and beef just melts in your mouth heavenly. The meat it not so chewy yet the taste still stays there. These made me smile after every single bite of those warm and juicy meat. The best thing to enjoy is wrap the meat together with lettuce, rice, and sauce. When you feel like having Korean BBQ together as a group, I recommend the BBQ meat set.
This is the most frequent restaurant which I go to when I'm around at Leicester Square or Piccadilly Circus. Not only the food is delicious, but also you are given lots of warm, comfort, and happiness by the friendly staff. There are various delicious and mouthwatering food to choose from. When you come to Yori London, try the japchae, sweet and spicy fried chicken, and cheese ddukbeokki as appetisers. You can also try the Dolsot Bibimbap or the Raw Beef Bibimbap. For the BBQ, I definitely recommend the spicy chicken one.
Yori London is located at 6 Panton St, London SW1Y 4DN which is next to the Leicester Square. You can follow them on Facebook for more updates and promotions. In addition to that, they will be open during Christmas (24, 25, and 26 December) so you can have your dinner over there if you want to. The Christmas decorations are up at Yori London, too.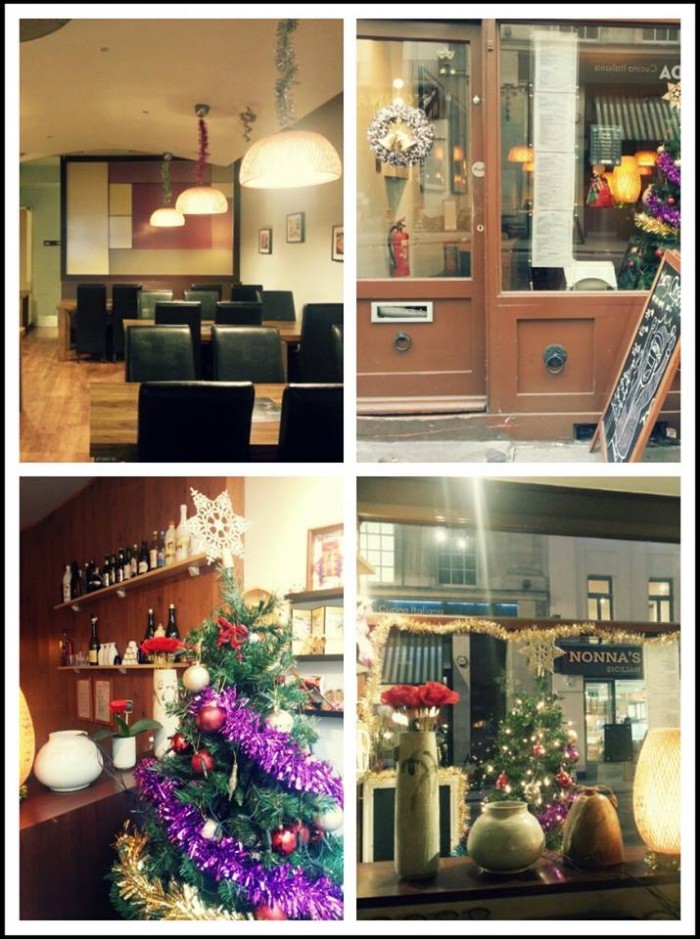 Christmas time at Yori, London (Source: Yori London Facebook)
It is best to come slightly earlier before meal hours (lunch:noon or 1pm and dinner: 7pm or 8pm). It also tends to get busier during Fridays and weekends. To avoid disappointment, you can make a booking by calling their phone number: 02079308881.
Tags : BBQ,Food,Gal Bi Tang,Soup,Yori