Weekly Events: 17 – 30 March
Posted on March 16, 2014
Film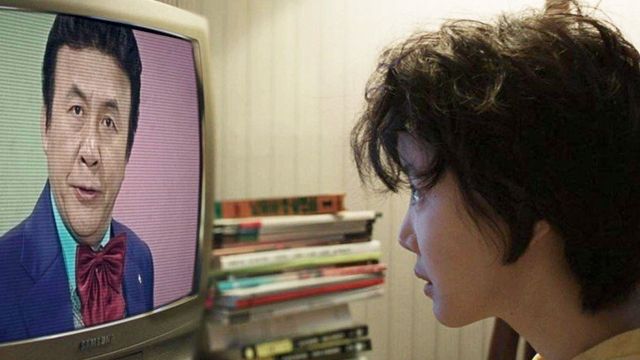 How to Use Guys with Secret Tips
17 March: How to Use Guys with Secret Tips is going to be shown at the Jetlag Bar, London [Asian Movies Meetup Group]
18 & 25 March: Ahead of the London Book Fair 2014, KCCUK will be screening films based on novels: The Scarlet Letter (18 March) and Leafie, a Hen into the Wild (25 March)
20 March: The Apostle, which is about the reality of underground church in North Korea, will be shown at the Amnesty International UK Human Rights Action Centre, London [More information]
20 & 27 March: A Company Man (20 March) and Running Turtle (27 March) are shown at the Cinema at the Park [Website]
26 March: The Terracotta Film Club will be showing 'Mother', directed by Bong Joon Ho, at the Prince Charles Cinema, London. [Purchase tickets]
27 March: Park Hoon Jung is one of the Year of the 4 Professionals. He will be participating the Q&A session right after the New World film screening at the KCCUK.
27 – 31 March: The 1st Wildflower Film Awards Korea celebrates the independent cinema and beyond [Facebook]
Fashion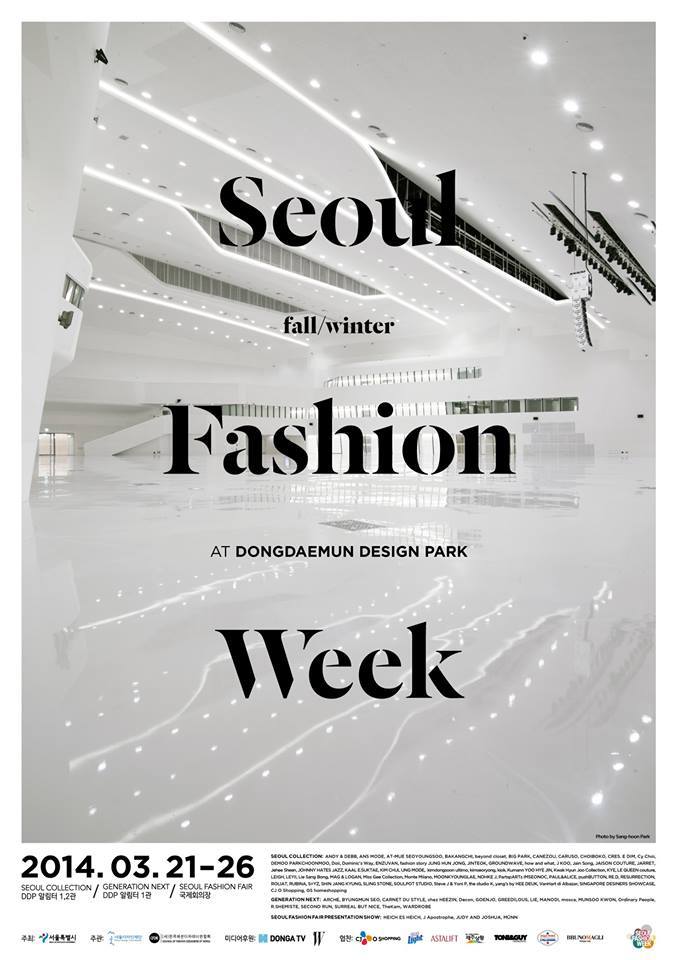 (Source: Seoul Fashion Week Facebook)
21 – 26 March: The Seoul F/W 2014 Fashion Week is held at the Dongdaemun Design Park [Facebook]
Art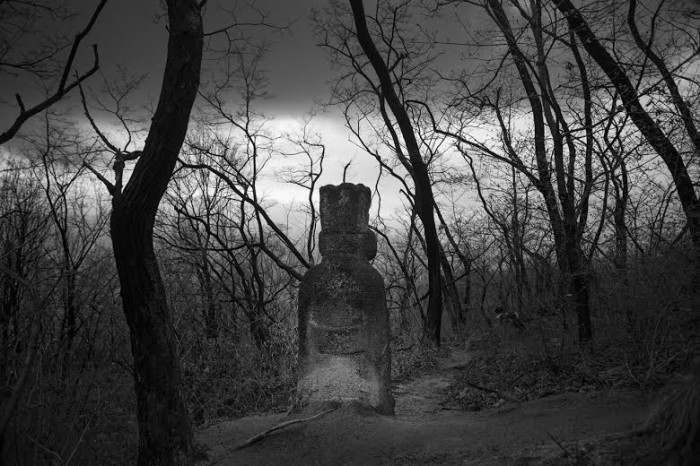 Loyalty by Ki Hyoung Tak (Source: MOKSPACE)
6 – 22 March: Sun Ae Kim's 'Quotidian', inspired by 18th and 19th Century Staffordshire pottery and European ceramics, presents her works of painted porcelain figures and tableware at the MOKSPACE, London. [Website]
6 March – 2 April: Bae Joon Sung and Hwang Seon Tae is back in exhibiting their recent works at the Albermarle Gallery, London. [Website]
21 February – 22 March: Drop by at the gallery in 43, Inverness Street, London to seeHaYoung Kim's second solo presentation playful artworks of soft materials like food, furnishing, body parts, and others. [Website]
6 – 30 March: HADA Contemporary presents Chung Hee Sung's 'Inadequate Metaphors' that consists of photographic images which focus on the liminal state of being and the visualisation of inner self. [Website]
Till 23 March: Artworks  by 50 artists will be displayed during the #2_NEW SCENES at the Seoul Museum of Art [Website]
12 March – 17 April: Chun Kwang Young's 70th birthday is celebrated by featuring his new works of Aggregation series at the Bernard Jacobson Gallery, London. [Website]
21 – 23 March: Visit the art fair and market  near the Namsan Tower [Mizi Show Facebook Page]
27 March – 12 April: Ki Hyoung Tak's first solo photography exhibition, Loyalty, is held at MOKSPACE, London. He took photographs of the ornamental tombstones of the 400 year old  burial site at Mount Cho-An.
 Music

TOKiMONSTA Live DJing at Cakeshop, Seoul (Source: JJB Facebook Event Page)
Others
Gwangyang Maehwa Festival
20 March: The Hairy Bikers went to Korea, where they savour the Korean food, as part of their Asian Adventures. The programmed will be on the BBC at 8pm.
26 March: The KCC Book Club talks about Kim Young Ha's Your Republic is Calling You
22 – 30 March: Gwangyang Maehwa Village hosts the festival to celebrate spring and give the visitors a wonderful experience with the beauty of Korean countryside.
22 – 30 March: Sandong Township hosts the Gurye Sansuyu Festival that is dedicated to the yellow blossoms of the sansuyu (cornel tree).
26 – 30 March: The Seoul Living Design Fair is held at COEX, Seoul.