Weekly Events: 26 August – 1st September
Posted on August 26, 2013
This week, there are some events that you should know about.
Film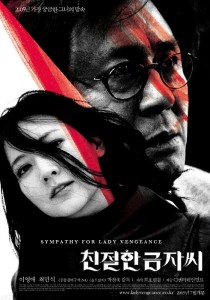 Sympathy for Lady Vengeance
22 – 29 August: Seoul International Youth Festival gives the youth the opportunities to share their culture through films and media education. [Website]
29 August: KCCUK will be having film screening for "Sympathy for Lady Vengeance" which is the third movie of Vengeance Trilogy. Don't forget to make your booking.
Music
30 August – 1 September: Primary and Zion T will perform at Lotte Card Art Center, Hongdae [details]
31 August: SuriSuri MahaSuri will perform at Jebi Dabang, Hongdae [details]
Performance
A Romance
28 August: There will be a performance, as part of the opening reception programme for Korean Artists Association UK's summer programme, at the KCCUK in the evening.
29 August – 14 September: The 16h Seoul International Fringe Festival showcases independent artists [Website] 
30 August: A Romance is about Korean women of the male-dominated 19th century sharing their stories and fantasies through traditional music, dance, and shadows. They performed at the Edinburgh Fringe Festival 2013. In London, this will be their first debut to show to the audiences at KCCUK. Admission is free but you need to make a booking.
Language
30 August: Want to learn Korean language? Why not head over to Southbank Centre and learn together with Norito? You will get to meet new friends and learn not just about the language, but also Korean culture. After studies, you can have some drinks and chit chat with your friends. Korean people, who are currently in the UK, can join in as you can learn English with the members. [Facebook | YouTube]
31 August: MOIM is running a Korean language session. You will meet friends who also want to learn Korean language. They provide various programmes including ice-breaking and evening social. [Facebook]. It is yet to confirm and will keep you updated.
Art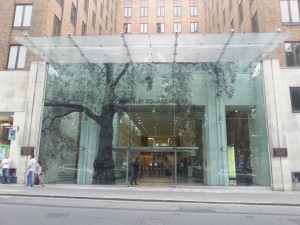 Shan Hur's Tree #5: Berkeley's Tree
8 August – 1 September: Yong Man Kwan's exhibition, "Momentum at Rest" is shown at Mokspace, London. Based on his experiences as an award winning and official painter for the French Navy and Military, he brings out the subject matter to live with detailed colours and strokes.
9 August – 1 September: At the Lothian Road, outside Usher Hall, You will be able to enjoy Media Skins by experiencing the LED images of Scottish and Korean culture through digital.
9 August – 19 October: Transmitted Live: Paik Nam June  Resounds celebrates the 50th anniversary of Paik's first solo exhibition that he presented his artworks through television as a form of medium. This is part of the Edinburgh International Festival. It will be held at the Talbot Rice Gallery, Edinburgh, Scotland.
28 August: Reality Check, a one-day event, will present artworks that involves sound, performance, and installation with artists Choi Yoon Suk, Kim In Guen, and Locco at 43 Inverness Street, London
28 August – 7th September: An exhibition, which is organized by Korean Artists Association UK, will be held at the KCCUK. Free admission.
August 2013 – January 2014: If you happen to be around Green Park, be sure to visit the Berkeley Square House. Shan Hur's Tree #5: Berkeley Tree as part of the Gazelli Art House's Window Project.
Food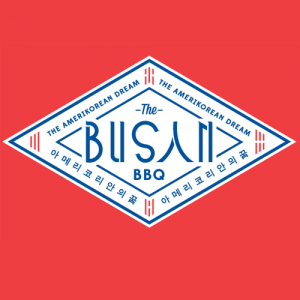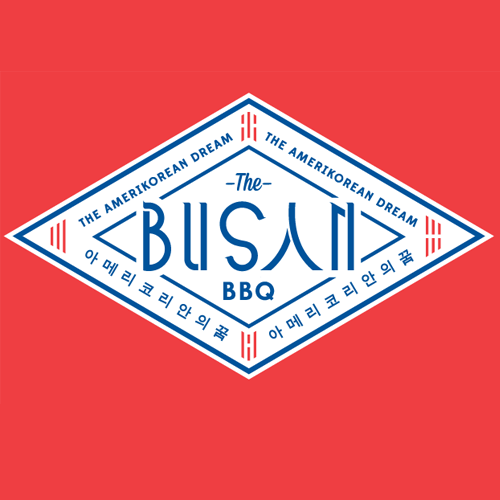 Busan BBQ
If you know any Korean-cultural events that are going on, contact us.