Weekly Events: 30 September – 13 October
Posted on September 29, 2013
Film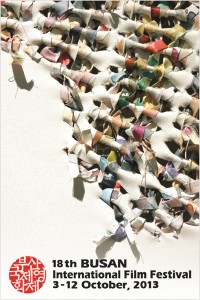 18th Busan International Film Festival
Art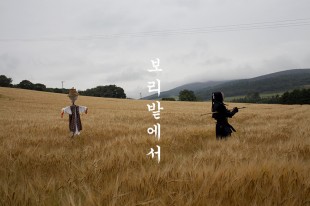 Oak Jung Ho solo exhibition at 43 Inverness Street, London
Music and Performance

Seoul Arirang Festival
11 – 13 October: 

Seoul Arirang Festival

 celebrates the true meaning of "Arirang" through songs and live performances. This includes a mix of tradition and contemporary. [

Website

 | 

Facebook

 | 

Twitter

 | 

YouTube

]

2 – 6 October: The Jeonju International Sori Festival explores the importance of Pansori and Korean traditional Music [Website | Facebook]
11 – 13 October: Korean indie bands and artists will be showing live rock performances at the Zandari Festa in Hongdae, Seoul. [Website | Facebook | Twitter]
30 September – 2 November: Conductor Kim Eun Sun will be performing John Strauss's Die Flerdemous at the English National Opera. [Website]
1 October – 10 Novemeber: Love X Stereo is currently on a North American Tour to show their unique electro rock live performances. Visit the Facebook to find out where they will be performing at.
2 October: Apollo 18 will be at the global stage of Canal Kylin International Music Festival, Beijing, China
6 October: Experience in watching the Korean traditional dance which is performed by the Chae Hyang Soon Dance Company. It will be held at the Concourse Concert Hall, Sydney, Australia. More details by the Korean Cultural Centre Australia.
10 – 12 October: MU:CON Seoul is a platform to know about the Korean music industries. This can mean through distribution and marketing. Conferences, business meetings, and showcases are held during the event. [Website]
4 & 5 October: KAMF, known as KAIST Art & Music Festival, is having a 2 day event which is organised by KAIST. There are picnic areas, live music performances, and art flea markets to check out. On the first day of the festival, there will be a Festival Night Fever. Check for more details including the ticket price. [Website | Facebook | Twitter]
3 October: Busker Busker make their comeback live performance at the BEXCO, Busan.*
3 – 6 October: The Jarasum International Jazz Festival showcases jazz artists performance who will bring you some catchy and calming tunes.* [Website | Facebook | YouTube]
12 – 13 October: Indie rock bands will be rocking at the Korean Live Music Festival.*
*Check the Korea Gig Guide for more details about ticket prices.
Food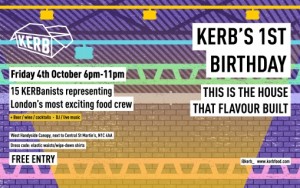 KERB's 1st Birthday
4 October: Kimchinary will join other food traders to celebrate Kerb's 1st birthday. Check out for more details.
5 October: The Busan BBQ is back at the Urban Food Fest to whip up sone juicy and meaty burgers.
4 – 6 October: KORRITO will be at the Southbank. Try out various choices of meat and choose how you want to eat (burrito wrap, salad, or rice).
Others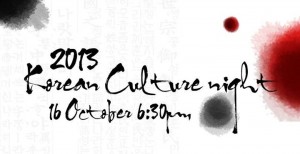 Korean Cultural Night in Australia
16 October: To celebrate Hangul Proclamation Day (9 October), the Korean Cultural Night, organizied by the Korean Cultural Office Australia, will introduce the background knowledge on the creation of Hangul and to provide an opportunity to experience a variety of Korean culture including food, traditional games, traditional costumes and others. It's free admission but you need to RSVP by 11th October.
2 – 6 October: If you happened to be in Seoul, celebrate and have fun at the Hi Seoul Festival at Seoul Plaza, Gwanghwamun Square, Chyeonggye Plaze and other streets. [Website | Facebook]
5 October: The Seoul International Fireworks Festival will be held at the Yeouido Hangang Park from 1 – 9pm. [Website]
11 – 13 October: Seoul Yangnyeongsi Herb Medicine Culture Festival celebrates the history and importance of traditional medicine which is held at the Yangneyongsi market. [Website]
11- 13 October: Namdo province, where is known for its delicious food, celebrates Namdo Food Festival. Visitors can sample various kinds of Namdo food at picturesque locations like the Naganeupseong Folk Village. [Website]
11 – 13 October: The Toji Literature Festival pays tribute to the well-known novel, Toji, which depicts the modern history of Korea between the Donghak Revolution (1897) to the liberation of Korea (1945).
12 – 13 October: During the weekend, the Itaewon Global Gathering Festival celebrates Korean traditions and foreign cultures.