…Whatever That Means at Southeast Bound Fest 2015
Posted on February 17, 2015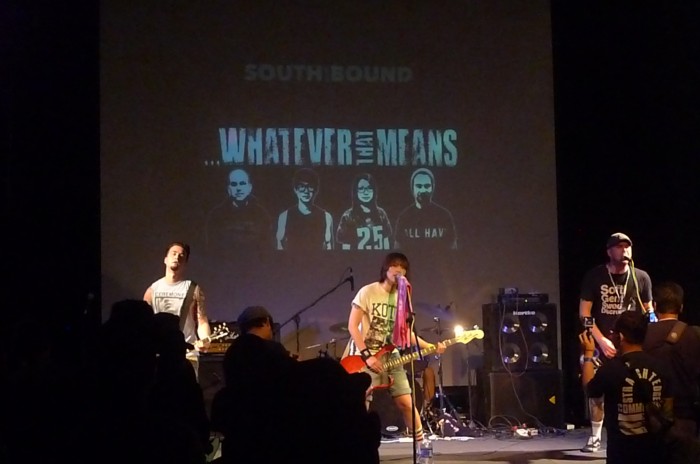 …Whatever That Means came to their final stop in Malaysia before they head back to Korea. They were one of the special guests to perform at the Southeast Bound Fest 2015 where hardcore rock fans came to spend their Saturday evening with music and fun. While I was heading to the Black Box, Publika, my heart was filled with excitement to see live rock performances by Malaysian local bands and special guests including …Whatever That Means.
During the mid-afternoon, while the bands were performing, merchandises stores were set up for fans to purchase CDs and T-shirts. At the same time, the crowd went wild with music scenes in the mosh pit. Some were headbanging. Some were grabbing the mic to sing and scream their heart out. Some were jumping while others were somersaulting. The atmosphere started to build up higher and higher as each band performed their unique style and engage with the crowd.
After about nine bands had performed on stage, up next was …Whatever That Means got up there, set up their gears and ready to rock the stage. All of them brought the old-school punk rock style with shorts and high-length socks. Most importantly, …Whatever That Means bring out the mix of present and old hardcore punk rock music with great songs that are from their albums. Both Jeff and Trash interacted with the crowd and thanked them for giving them full support for their Winter Tour 2015 and music. Also, they continuously played songs with the fun element to them.
They started off with "Way to Busy" which keep our energy up and ready for each and every songs. The best songs that I heard and seen live is "Communist", "Had Enough", "68,22", "Asian Parody" and "Keep it To Yourself". Each of them has different meaningful lyrics but keeping the whole music fresh and upbeat. I was totally impressed with Trash's performance. She has an outgoing energy in not only playing the bass guitar but sings out passionately. Similarly, Jeff goes all out with strong and relaxing energy from start to finish of the performances. …Whatever That Means are the band who consistently knows how to fun with the music they love to play.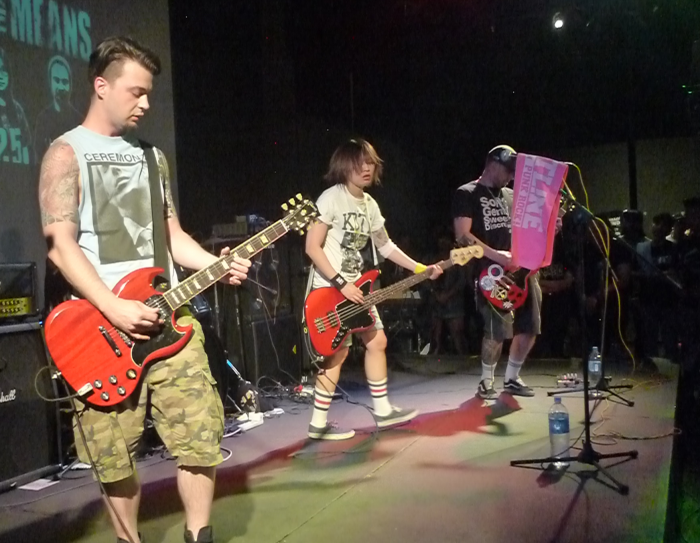 For …Whatever That Means, the bands and the crowd, it was an unforgettable night. …Whatever That Means are playing their music with fun and excitement not only just on stage but also being on the road to spread all of these to the audiences. They do whatever they can to do something crazy, fun and original with old-school twist. I give thumbs up to them for performing with so much craziness and enjoyment in every element of punk rock music that took me down the high school memory lane. They bring this music genre that should not be forgotten.
Follow them on Facebook and Twitter for updates.
Tags : K-Indie,music,Punk Rock,Whatever That Means